Lorry Hill claims that Taylor Swift has undergone plastic surgery, including upper blepharoplasty, a nose job, lip fillers, and breast implants. Taylor Swift has never verified any of these rumors, but based on Lorry Hill's research, her followers now think she has done all these plastic surgery treatments.
Since the publication of her tenth studio album Midnights, the public has heard Taylor Swift's name frequently. Since October 21, she has shattered several streaming and physical sales records. She has recently conquered the music industry by occupying the top 10 positions on the Billboard Hot 100 rankings. And she won four wins at the MTV Europe Music Awards in 2022.
Must read: Anya Taylor-Joy's Plastic Surgery: Did The Menu Cast Undergo Brow Lift Surgery, Buccal Fat Removal, or Blepharoplasty?
With the amount of attention the singer has recently received for the promotion of her most recent album, in addition to her appearances at events such as this one, she has been living in the limelight, which has fueled speculations that she has undergone plastic surgery. Fans seek Lorry Hill's opinion on whether or not Taylor Swift has had blepharoplasty and breast augmentation. Check out Lorry Hill's examination of Taylor Swift's face and figure and her thoughts on the singer's plastic surgery!
Taylor Swift's Plastic Surgery: Lorry Hill Believes She Has Undergone Blepharoplasty, Breast Augmentation, Rhinoplasty, And More!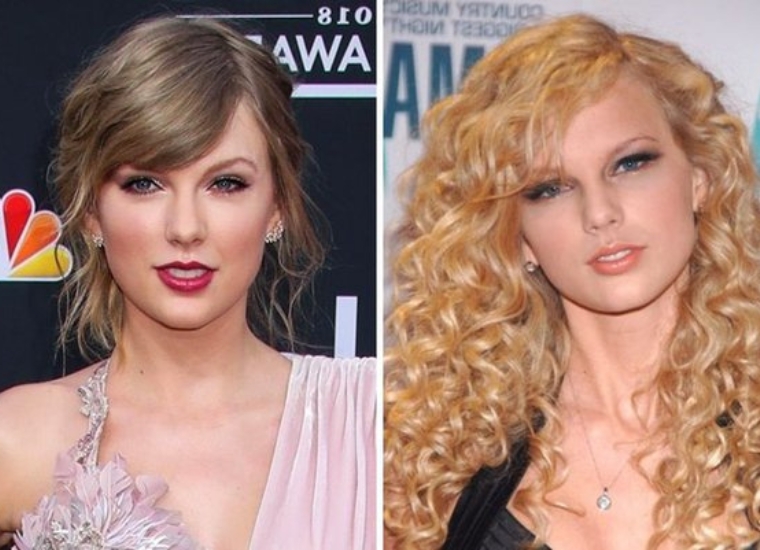 According to Lorry Hill's investigation, Taylor Swift (@taylorswift) has undergone many cosmetic surgeries, including blepharoplasty, rhinoplasty, lip fillers, and breast implants.
The 32-year-old pop superstar recently made a surprise appearance at the awards in Dusseldorf to receive her collection of 4 trophies, including one for Best Artist. For the singer-songwriter, this is just the most recent of many accolades. As she accepted the trophy, she radiated in her dazzling, bold ensemble.
Must read: Hannah Kae Before Plastic Surgery: Examined Using Before and After Photographs!
She startled everyone by wearing a black bodysuit-style dress by David Koma with an emerald-colored bejeweled cage skirt. But those gems could not have been the focal point of Taylor Swift's wardrobe when she wore a plunging shirt that exposed far more skin than normal. Her exposing top has generated allegations that she has breast implants, as admirers assume she has undergone cosmetic surgery.
Fans appeared to have concluded that Taylor Swift will unlikely confirm or refute plastic surgery allegations shortly. Therefore, they want to hear the thoughts of Lorry Hill, the most popular internet expert on cosmetic surgery. Lorry Hill is an internet personality whose YouTube channel examines notable appearances and analyses how much of it is genuine and how much is the result of cosmetic surgery.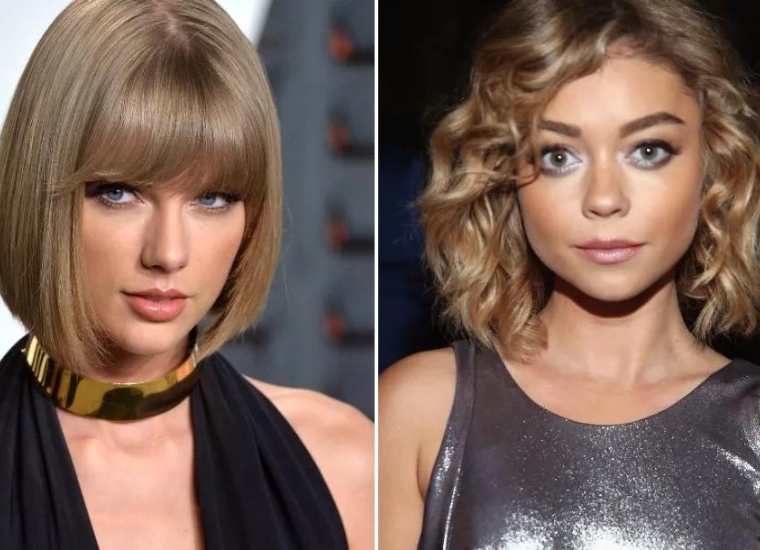 Taylor Swift may never discuss her plastic surgery, but fans eagerly accept Lorry Hill's comments or interpretations. Even though the YouTube star is not a plastic surgeon, but rather has 'unique access to the world of plastic surgeons through a private network of friends and associates who share their wisdom and knowledge with her,' according to her YouTube bio, she has established a solid reputation with her videos, which include a detailed breakdown of the procedures and a clear presentation of what plastic surgery several famous faces have undergone.
Fans are curious about what plastic surgery Lorry Hill believes Taylor Swift has had. However, she still needs to post a YouTube video of her face and body analysis of the Lover singer. They would need to join her Patreon account. There is a unique face and physique examination of the pop artist.
Must read: Jordana Barnes Plastic Surgery: Did Siesta Key resident Jordana Barnes get plastic surgery? Details and Before & After Images of Her Nose Job!
The material may be exclusive, but it is not novel. The eleven-time Grammy winner's cosmetic surgery has been discussed previously. Lorry Hill appears to have verified previous rumors of breast augmentation, eyelid surgery, and rhinoplasty. Lorry Hill concurs with her admirers that she has had work done on her eyes, nose, and breasts.
According to many rumors, Taylor Swift has had rhinoplasty to realign her nose and make it slimmer and more elegant. It is more apparent when comparing her images from before 2017 to those taken after that year. Before 2017, she had a gorgeous, normal-appearing nose. In the after images, her nose is significantly smaller and has a much sleeker profile. Lorry Hill feels the Blank Space hitmaker now has a classic Hollywood-style false nose.
According to Lorry Hill, Taylor Swift has also undergone an upper blepharoplasty operation, an eyelid surgery, and a brow lift. Her heavy eyelids and broad brow ridge were two of the most distinguishing characteristics of the singer-songwriter when she was young. She had a very little area for eye makeup on her eyelids. However, this is no longer the case. Her eye region is significantly more elevated, her eyes are considerably more open, and her brows are much higher on her forehead. She must have undergone eyelid surgery and a brow lift.
Besides blepharoplasty, Taylor Swift's breast implants are likely the most noticeable of her cosmetic procedures. Lorry Hill is not one of those who believe it's weight gain. Long before she gained weight in 2017, the Anti-Hero singer ignited allegations of breast augmentation.
Must read: Elizabeth Warren's Plastic Surgery: Did She Get A Facelift, Botox, And Fillers to Avoid Aging?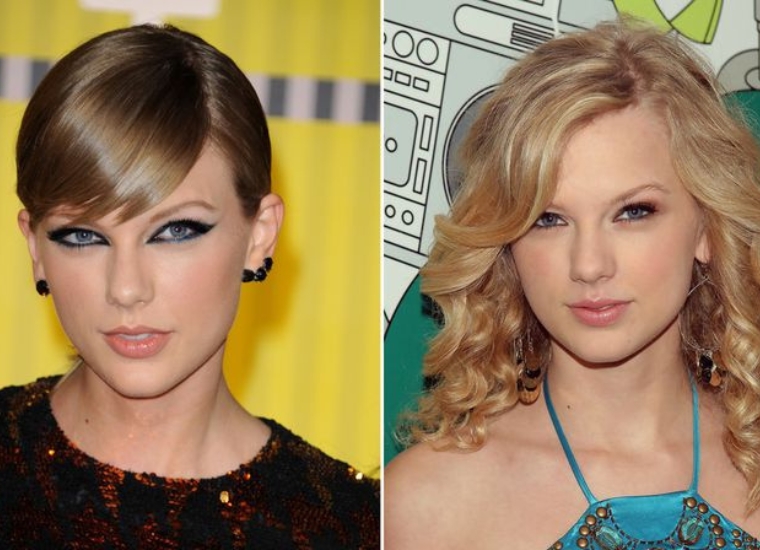 In 2015, during her 1989 phase, it was noticeable when she walked about with significantly larger breasts on her small frame. Then it cannot have been weight gain. It was likely plastic surgery. Since then, she appears to have removed those breast implants and replaced them with smaller one that appears more proportional to her body.
Additionally, many believe that Taylor Swift has undergone lip fillers. When she was young, the You Need to Calm Down singer had asymmetrical lips, with her upper lip visibly smaller than her lower lip. However, her upper lips became fuller and symmetrical in size over time. The fullness is most likely the result of dermal filler injections into the lips.
Her social media accounts are: Instagram, Twitter, Facebook.