Brandi Glanville has admitted to undergoing multiple plastic surgery operations, including vaginal rejuvenation, breast augmentation, fillers, Botox, and liposuction, as of 2023. However, her internet fans assert that these were not her only plastic surgery procedures, as the actress's Instagram photos reveal a significant difference between her youth and adulthood. According to online fans, Brandi Glanville underwent further procedures, including a facelift, brow lift, and nose job; however, the model has not confirmed these accusations.
Born on November 16, 1972, Brandi Lynn Glanville is an American television personality, novelist, fashion designer, and former model. She is most known for appearing in the second seasons of The Real Housewives Ultimate Girls Trip and The Real Housewives of Beverly Hills, both reality television programs.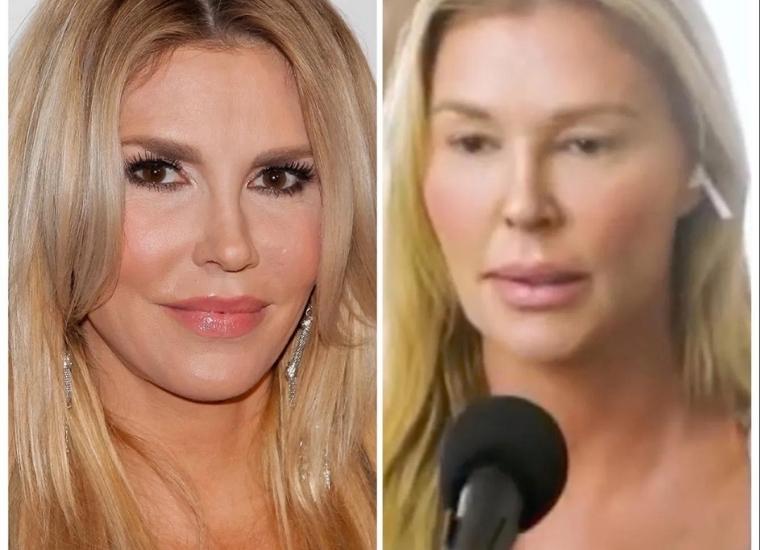 In addition to hosting the podcast Brandi Glanville Unfiltered, she has made guest appearances on Celebrity Apprentice, Celebrity Big Brother (both the British and American versions), Famously Single, and My Kitchen Rules. New York Times best-seller lists included two of Glanville's books: Booze and Tweets: Brandi's Dating Mistakes and Other Booze-Related Mishaps.
The middle child of Judith and Guy Glanville, Glanville was born in Salinas, California, and raised in Sacramento. In addition to stating on Celebrity Big Brother that she and her siblings, Tricia and Michael, had blackmailed their father for money, she has alleged that her father grew marijuana, which she sold as she grew older.
Must read: Wellina Weight Loss Program: Everything You Need to Know About Its Meal Plan and Food!
Her father worked three jobs to support the family, including shifts at a grocery store and a gas station. Her mother cleaned houses for a living. After attending Gloria Dei Luther and Willow Ranch Baptist Schools, she graduated from John F. Kennedy High School.
Thanks to her participation in The Real Housewives of Beverly Hills, she has a huge fan base, and online, her followers claim that the model appears to have undergone plastic surgery. This article describes Brandi Glanville's plastic surgery surgeries in detail.
Brandi Glanville Plastic Surgery 2023: The Actress Has Acknowledged Multiple Surgeries, But Fans Online Claim She's Had More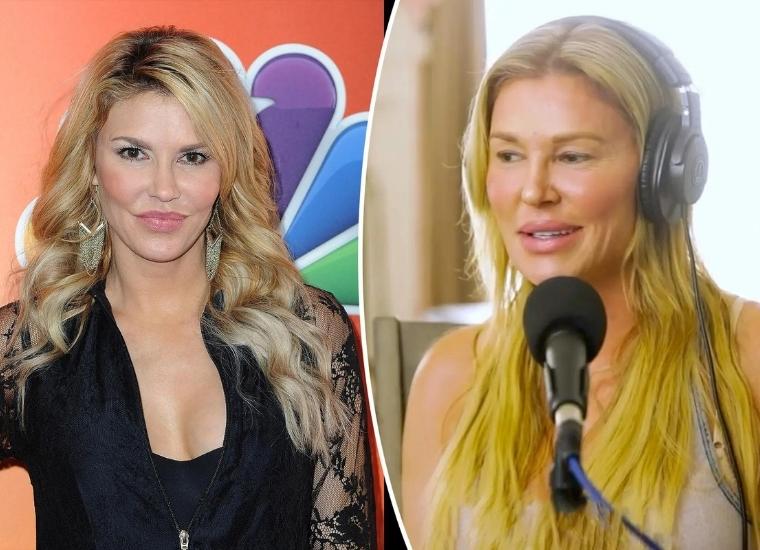 Brandi Glanville (@brandiglanville) has undergone liposuction, Botox, dermal fillers, breast augmentation, and vaginal rejuvenation. However, according to her Internet fans, these were not her only plastic surgery procedures. According to online followers, the actress has undergone multiple surgeries, including a nose job, brow lift, and facelift; however, the actress has not acknowledged these claims.
Must read: Keely Shaye Smith Weight Gain: Pierce Brosnan's Wife Has Struggled With Her Weight Since Childhood; She Lost 100 Pounds!
Since 2011 when they debuted on The Real Housewives of Beverly Hills, Brandi Glanville's physical appearance has undergone a considerable transition, which she has documented on her Instagram account.
Brandi Glanville is well-known for her rough sense of humor and aggressively playful attitude toward other women. She has remained a contentious presence in the realm of Real Housewives. Brandi Glanville has caused much controversy on RHOBH due to her reputation for being brutally honest, almost to the point of being offensive.
Brandi Glanville, who appears on The Real Housewives: Ultimate Girls Trip season 2, admitted in 2015 that she had had numerous cosmetic procedures.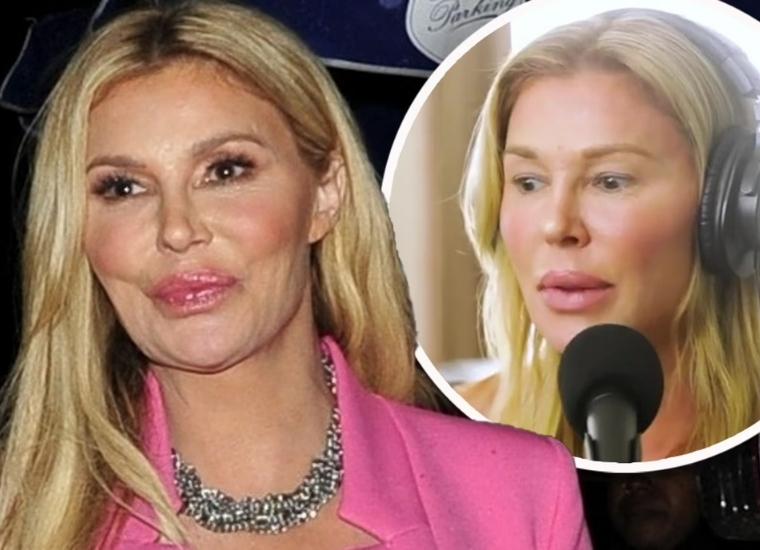 During an interview with RuPaul's Drag Race's Terry DuBrow and RuPaul Charles, Brandi revealed that Botox and fillers were responsible for the alterations in her appearance since her debut on RHOBH. Brandi was also admitted to undergoing breast augmentation and rhinoplasty after suffering a nose injury in 2009.
Must read: Abbie Cornish Weight Gain: The Blackout Cast Supposedly Put On Weight Over Time!
On a recent Watch What Happens Life, the star of The Real Housewives of Beverly Hills explained why she had changed her mind regarding liposuction. She stated the following to Andy Cohen during the interview:
I had a small amount of laser liposuction on my fupa since everyone kept asking me if I was pregnant. However, I'm like, what? I'm going to gift myself. So I'm wearing clothing that hardly allows me to breathe, yet I'm still here.
Since her brief appearance on Good Work, Brandi has frequently denied rumors that she has undergone additional plastic surgery. However, her appearance has continued to evolve. When viewing the celebrity's Instagram, admirers may notice a difference in her appearance. As of 2023, she has undergone significant alterations to her appearance and no longer resembles her youthful self.
And when online admirers accused her of undergoing plastic surgery yet again because of her swollen face during media appearances, actress Brandi Glanville rejected the allegations, stating that her face was swollen due to a gum infection. She tweeted to clarify the situation:
Ok, I'm stating this once: I had periodontal (gum) surgery on the right side of my mouth on the back right side because I had a cavity below the gum line. It is inflamed and swollen, and I am on my second round of antibiotics.
Her social media accounts are: Instagram, Twitter, Facebook.