Brittany Mahomes is accused of receiving lip fillers and breast augmentation, among other cosmetic procedures. The wife of NFL player Patrick Mahomes was mocked for her large lips when a photo of her at a game went viral, and she was suspected of having breast implants after posting a bikini shot. Brittany Mahomes refuted plastic surgery when she was accused of receiving a breast augmentation, but she has yet to address allegations of lip fillers.
Brittany Mahomes, the wife of NFL player Patrick Mahomes II, is an accomplished athlete who has established her own sports empire and fitness organization. She played soccer professionally in Europe. She played soccer at the University of Texas at Tyler, where she was recognized as an "All-East Texas Forward."
In May of 2017, after earning a degree in kinesiology, she signed up to play soccer professionally with UMF Afturelding/Fram in Iceland. Before going back to the United States to pursue a career in fitness, she even led her club to the league championship.
Must read: Kelly Monaco's Weight Loss: How Much Does General Hospital's Sam McCall Weigh? See Her Vegan Diet & Workout!
She is now focused on her fitness business and living her best life. However, rumors regarding plastic surgery occasionally affect her. There have been reports that she has received lip fillers and breast implants. However, is there any basis for the rumors? Continue reading for more information about Brittany Mahomes' cosmetic surgery!
Brittany Mahomes' Plastic Surgery: She Is Suspected Of Undergoing Lip Augmentation And Breast Augmentation!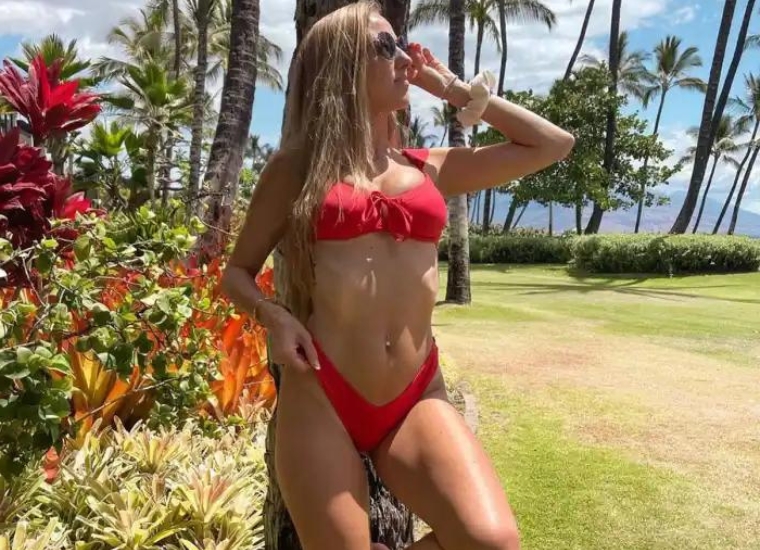 As Patrick Mahomes (@patrickmahomes) knows, being one of the most brilliant quarterbacks to play in the NFL or the quickest to achieve 70 throwing touchdowns in 27 career games is difficult due to the fame it brings. Brittany Mahomes (@brittanylynne) is beginning to realize that being his wife is undoubtedly difficult. Sometimes, the intense and intrusive scrutiny that follows them wherever they go, whether during the regular season or the offseason, gets to her, as it must have done recently with rumors of plastic surgery.
A few months ago, Brittany Mahomes and her husband, Patrick Mahomes, attended a Dallas Mavericks playoff game at the American Airlines Center. They were sitting courtside supporting their hometown team (they are both from East Texas, only a few miles from Dallas) when their images from the game were shared on the internet, and Brittany was subjected to rumors of plastic surgery.
Must read: Taylor Swift's Plastic Surgery: Face and Body Analysis by Lorry Hill; Did She Have Breast Implants & Blepharoplasty?
Brittany Mahomes' lips were a bit different and 'strange' in the photographs of the pair taken during the game, prompting people to speculate if she had undergone cosmetic surgery. Several online users began mocking her lips and alleged plastic surgery with comments such as 'I notice she still has those Mr. Ed horse lips," she has those large gums,' and 'I hope (Patrick) has a robust prenup.'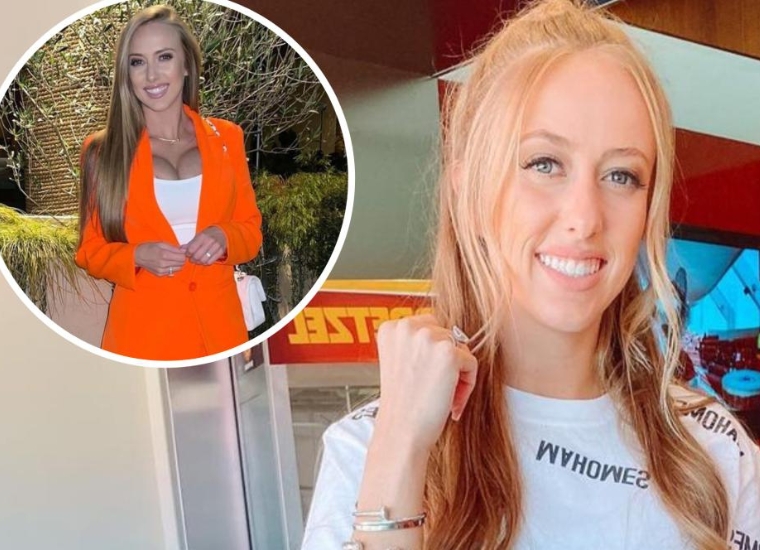 While some of the remarks were humorous, if a touch cruel, others were cringe-worthy in their seriousness and intensity. As if the cosmetic surgery a stranger received is the worst thing in the world. One individual was deadass-like,
All the anger…
I don't comprehend. You two have been together since you were penniless adolescents. You fought hard to reach where you are, and he treats you like royalty! It's your cash! However, you do not require lip injections!!
Brittany Mahomes would have been infuriated if she had seen such remarks. In addition to the rumors that she had plastic surgery, there were rumors that she had lip fillers because she felt inadequate in some way. Internet users must get a firm grasp on reality and mind their own business. And that was not a one-time occurrence; she had experienced it previously.
Must read: Anya Taylor-Joy's Plastic Surgery: Did The Menu Cast Undergo Brow Lift Surgery, Buccal Fat Removal, or Blepharoplasty?
Mahomes uploaded a photo of herself sunbathing in a blue two-piece bathing suit on Instagram around a year and a half ago, only a few months after giving birth to her first kid, and people began to speculate that she had a breast job. Why do people constantly assume cosmetic surgery where none may exist? Numerous fans believed she had breast augmentation.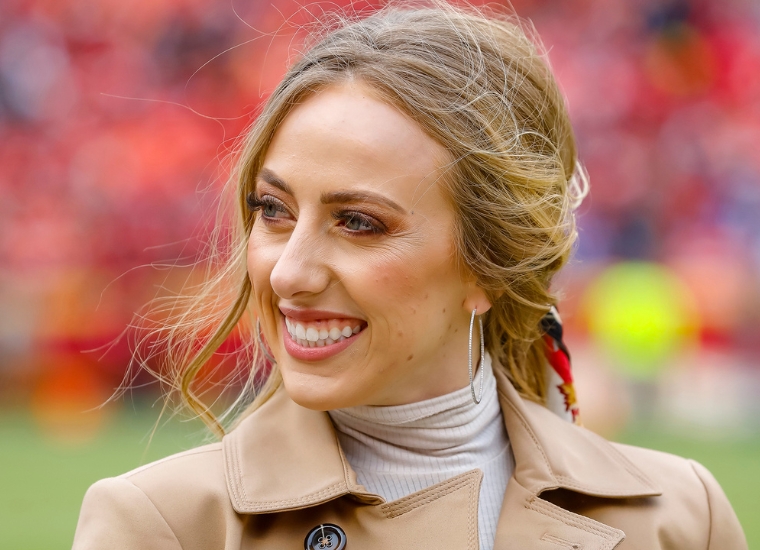 Do they not realize that breastfeeding increases breast size? Most likely not. They only know how to make snarky remarks such as "Looks like someone got a boob job" and "her breasts appear phony." They must believe that larger breasts automatically indicate breast augmentation or artificial enhancement. Brittany Mahomes replied to similar insults with another post.
She once again posted an Instagram snapshot of herself in a bikini and sunbathing on a yacht, defending her new body after having a child in the text. She dispelled suspicions of plastic surgery and rumors that she had breast implants with a simple caption.
Haters may claim that they are phony, but nursing mothers will comprehend.
Suppose Brittany Mahomes had been irritated by plastic surgery rumors. In that case, she must have felt much better after making that post, as many followers defended her in the comments, and she received an avalanche of support from nursing mothers.
Another added, "We stan a breastfeeding augmentation." Another remark disputed plastic surgery and mocked the notion that she would have breast augmentation four months after giving a child, stating, "Ya chick simply needed to pump, back off haters."