Paula Abdul has been quite forthcoming about her plastic surgery. The singer underwent minimally invasive treatments to get a more chiseled jawline and tighter arm skin. Paula Abdul also underwent cosmetic surgery to remove her too-large breast implants and replace them with smaller ones.
Paula Abdul is a singer, dancer, choreographer, actor, and television personality from the United States. At 18, she began her career as a cheerleader for the Los Angeles Lakers. She then became the chief choreographer for the Laker Girls, where The Jacksons spotted her. At the height of the music video boom, Abdul was signed to Virgin Records shortly after choreographing music videos for Janet Jackson.
That was the beginning of her singing career. With seven million copies sold in the US and breaking the record for the number-one singles from a first studio album on the Billboard Hot 100 chart, Forever Your Girl was one of the era's most popular first studio albums. Her second album, Spellbound, yielded two other number-one singles on the Billboard Hot 100: Rush Rush and The Promise of a New Day.
Must read: Kelly Reilly's Plastic Surgery: The Yellowstone Cast Is Accused of Receiving Numerous Cosmetic Procedures!
Paula Abdul has also served as a judge on The X Factor, So You Think You Can Dance, Live to Dance, and The Masked Dancer. She was one of the original judges on American Idol from 2002 to 2009, and she has also served as a judge on The X Factor, Live to Dance, and So You Think You Can Dance. Abdul is the first performer to receive the Nickelodeon Kids' Choice Awards Hall of Fame Award and the first to be recognized as a star on the Hollywood Walk of Fame.
Not only has the singer been quite upfront about undergoing cosmetic surgery, but she has also advocated these procedures. She has had procedures to get a slimmer jawline and tighter arm skin. She also had breast implants replaced with smaller ones. Here are all the specifics of Paula Abdul's cosmetic surgery!
Paula Abdul's Plastic Surgery: The Singer Underwent Breast Revision Surgery and More!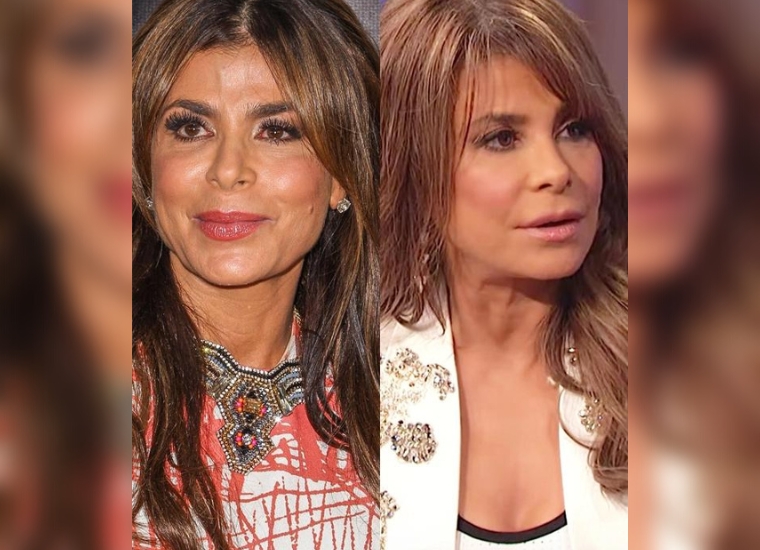 Paula Abdul (@paulaabdul) has not only acknowledged but publicly promoted her cosmetic surgery. She had her jawline reshaped, and her arm skin tightened, as well as breast augmentation and breast revision surgery later on.
On The Wendy Williams Show in 2019, Paula Abdul discussed undergoing cosmetic surgery for a slimmer jawline and supported the clinic where she had the operation. Just before starting her residency, she expressed a desire to have some cosmetic procedures. She was not interested in a facelift but rather in aesthetic treatments. While searching for this, she stumbled into the firm InMode.
Must read: Todd Chrisley's Plastic Surgery: Looking at the 53-Year-Youthful Old's Photographs, Todd Appears to Be Growing Older!
And it was the end for Paula Abdul, as she achieved her goal. A little cosmetic procedure. The artist revealed that FaceTite and BodyTite were minimally invasive procedures offered by the firm. She had FaceTite performed (Wendy Williams inquired what she had tightened, and she said that she opted for a slimmer jawline), and the cosmetic surgery process lasted little more than an hour if that. She couldn't recall the details since she was a little off her rocker. And after only two to three days, she walked with no apparent scars.
The Straight Up singer then spoke on the radio frequency laser technology used during the cosmetic surgery. She stated that others might numb themselves or use anti-anxiety drugs like Ativan, just like she did. In a statement issued by the corporation, she stated that she had already been a brand ambassador for the company.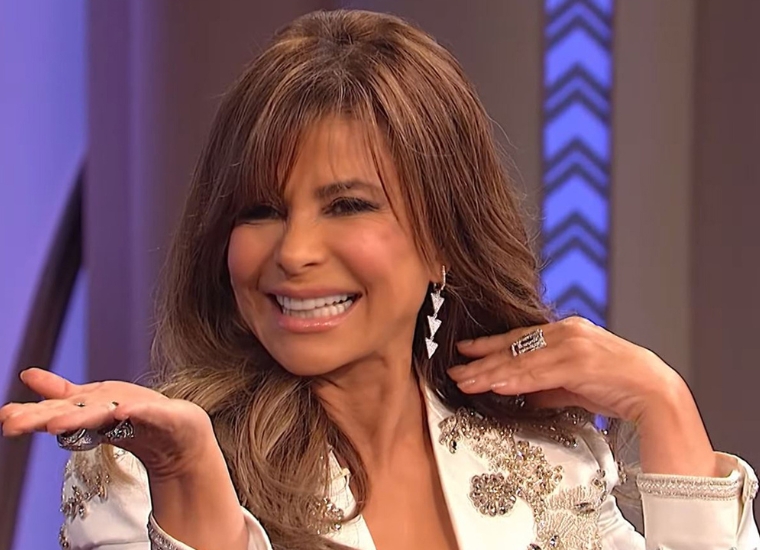 I can perform bicep and tricep exercises as well as anyone else, but as you age, you can only get a certain tone and shape. While keeping a healthy lifestyle via exercise and skincare, I desired greater definition and tighter, firmer skin around my jaw and arms.
For her 57th birthday, Paula Abdul underwent a second plastic surgery with InMode to tighten the skin on her arms. She stated that she wanted to do something for herself because she had had several spinal cord injuries and paralysis, causing her muscles to atrophy, and rebuilding muscle tissue was always tough for her. In this regard, BodyTite did wonders for her.
Must read: Jenna Ortega Dating: Is 'Wednesday' Star Jenna Ortega Currently Dating Anyone?
Two years later, Paula Abdul underwent a second cosmetic surgery that was not minimally invasive. She underwent breast revision surgery to remove implants that were "a bit too large" for her physique, tighten the skin, raise the breasts, and maybe insert new, smaller implants.
After years of back discomfort, the singer decided to undergo this cosmetic procedure. In a video for InMode, she said that she received breast implants more than two decades ago because she was diminutive and had smaller breasts, but that they began to bother her as her dancing progressed. As the implants began to add weight to her chest, she recognized her proportions were incorrect.
Paula Abdul stated that as the years passed, gravity set in, and because she had always thought that her implants were too large for her body, she opted to remove them. In the video she filmed before undergoing plastic surgery with Dr. Jacob Unger, she stated that she was anxious yet thrilled about, as Unger described it, altering her breasts and achieving the greatest overall form and contour to complement her frame.
Although these are the only cosmetic surgery treatments the Opposites Attract singer has acknowledged undergoing, some experts believe she has undergone further surgeries. Dr. Pam Agullo observed that it was apparent that Abdul has had volume restoration with fillers around her cheeks, lips, and mouth, which has kept her complexion young and revitalized.
Paula Abdul Is Sick?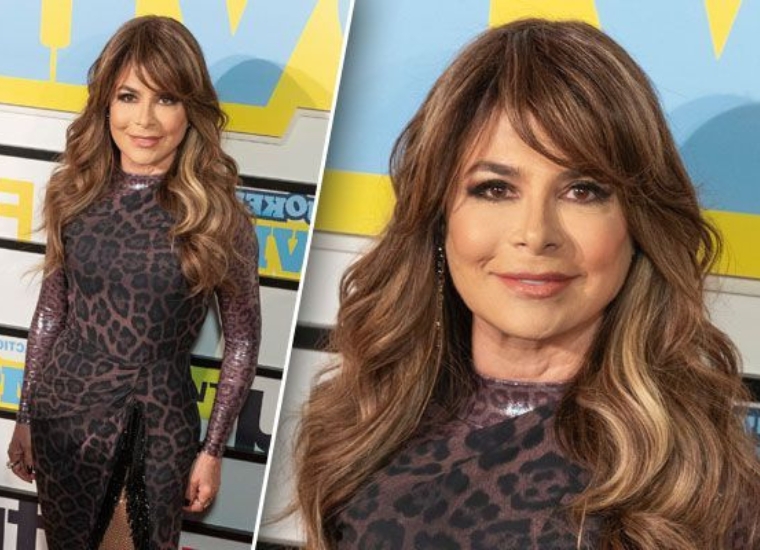 Paula Abdul, an "American Idol" judge, said she suffers from a rare and severe medical illness known as Reflex Sympathetic Dystrophy. E! Online reported that her announcement followed rumors that she might have drug or alcohol problems. Abdul told People magazine that her RSD began following a disc injury 25 years ago. She stated that two vehicle accidents and an aircraft disaster exacerbated the issue.
Must read: Billy Gardell Weight Loss Surgery 2023: Billy Garret Underwent Weight Loss Surgery?
Plastic Surgery of Paula Abdul
On October 22, Paula Abdul will launch the second leg of her Forever Your Girl Las Vegas engagement. And weeks before it began, Paula Abdul came out in New York City wearing two stylish costumes to promote her residency. Paula, 57, stated on the Wendy Williams Show that she underwent cosmetic surgery to get a more attractive jawline. During Thursday's sit-down interview on W., the Straight Up singer spoke on the process.
Her social media accounts are: Instagram, Youtube, Facebook.