A motivational biopic, The Swimmer, is available on Netflix and centers on Yusra Mardini and Sara, two sisters. They are driven to leave their warm house and embark on an adventure that will test their comfort limits. Ultimately, it's not even the challenging nature of their journey that begins to wear them down.
The girls' emotions are consumed by living apart from them because they must leave behind their parents and younger sister. Once Yusra Mardini and Sara have completed all the necessary papers, the intention is to invite the rest of the family over. Planned events, however, sometimes go differently than intended, and the Mardini family may have to postpone their reunion.
Must read: Herschel Walker's Wife: Who Is The Wife Of Herschel Walker?
This includes whether they have entered Germany & their present location.
Who Are The Parents of Yusra Mardini?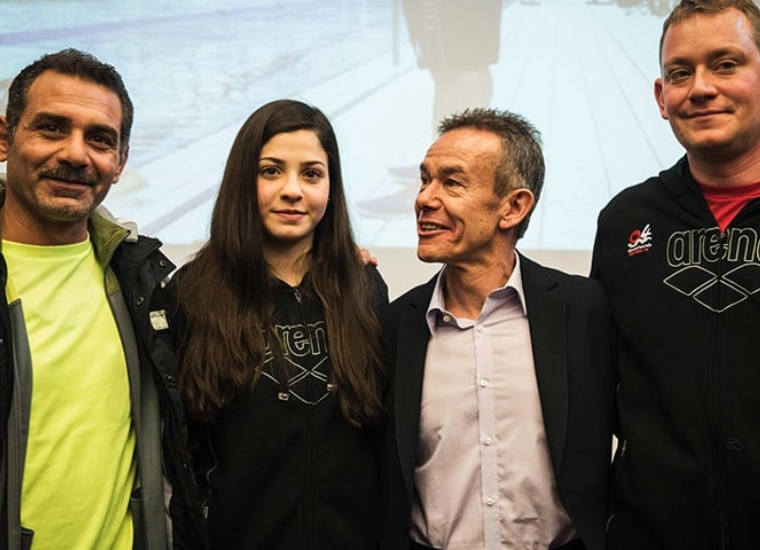 Yusra Mardini, born on 5 March 1998, is a Syrian swimmer. People are eager to learn about the personal lives of their favorite celebrities. Hence Yusra Mardini's Parents are the most sought-after topic online. This article explores the parents of Yusra Mardini in addition to other information.
Supposedly, Yusra Mardini's parents are Ezzat and Mervat.
Yusra Mardini, Father & Mother
People seeking Yusra Mardini's Father's name know that Ezzat is Yusra Mardini's Father.
The name of Yusra Mardini's mother is Mervat. There is little information available on Yusra Mardini's mother. Keep up with our page for the most recent developments.
Must read: Mind Your Manners Filming Location: Where Does the Show Take Place?
Where are Ezzat, Mervat, and Shaed Mardini Currently?
A few years after sending Yusra Mardini and Sara to Germany, the rest of the family joined them. Yusra Mardini has already participated in the 2016 Rio Olympics by this point. The same year, her parents and sister joined her & Sara in Berlin.
According to Vogue, Mervat and Shaed Mardini reside with Yusra in her Charlottenburg-Wilmersdorf area apartment, while Ezzat Mardini resides nearby. The reunion of the entire family was something that everyone had been anticipating.
The rest of their family has kept out of the spotlight, unlike Yusra and Sara, who have built a name for themselves by working in humanitarian relief and championing the cause of refugees.
It is reasonable that the family wants to live quietly and calmly today, considering the extraordinarily awful conditions they must have endured on their journey and the years of suffering they must have endured. At the same time, their daughters attempted to reach a safer region of the world.
Must read: What Does Woe Mean in Wednesday: Understand the meaning of "Child Is Full of Woe" According to the Bible!
Shaed Mardini came to Germany around the age of seven. Now that she is a teenager, she will likely be busy with school and forging her career, following in the footsteps of her illustrious sisters. In Syria, Mervat Mardini was a physiotherapist. There is a chance that she is now practicing in Berlin. Swimming has always been an essential component of Ezzat Mardini's life.
In his childhood, he was a competitive swimmer, and he began training his girls at a very young age. He coached his daughters until they were forced to flee the country. After arriving in Berlin, Ezzat resumed swimming. According to his Facebook page, he is a swimming coach at Berliner Bader-Betriebe.
Their Father Was a Swimmer Growing Up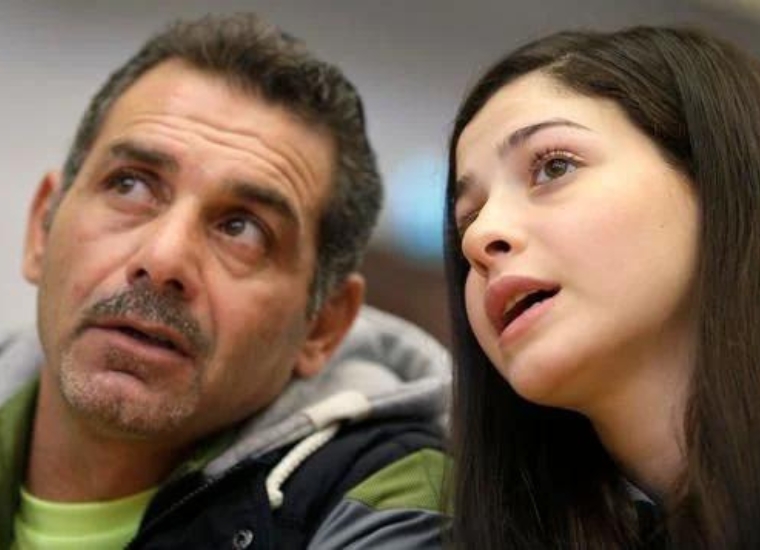 Ezzat Mardini, the father of Sara and Yusra, grew up swimming, much like his children. And, as shown in the film, he acted as their swimming instructor until they departed Syria. According to The Guardian, the family resided in Daraya, a suburb of Damascus in Syria, at the time.
His experiences in their own country contributed to the girls' decision to leave Syria. After being misidentified, Ezzat was taken away and tortured at one time. According to The Guardian, he and his wife, Mervat, agreed in 2015 that their older daughters needed to live elsewhere.
Must read: Brooke Shields' Plastic Surgery: How Does She Deal with the Aging Process? The Model Historically!
Yusra asserts that normalcy reigned until the conflict reached her community. "I continued to swim and attend school, attempting to be a regular child," she told Vogue.
There Is Another Other Sister Called Shaed
Shaed, Sara and Yusra's younger sister, is shown in the film as a little girl who remains in Syria with her parents after Sara and Yusra depart.
In the end, Shaed and her parents joined Sara and Yusra in Berlin, Germany. Shaed, a teenager, lived with her mother in a Charlottenburg-Wilmersdorf apartment in 2017, according to Vogue. (Ezzat resides close by.)
Their Mother Previously Worked As a Physiotherapist
In an interview with Yusra, who was in seventh grade when protests against Syrian President Bashar al-Assad began, Strong Magazine for Girls revealed this truth.
Mervat is still determining whether it is still practiced now.
Is Nizar, Their Cousin, A Real Person?
In the film, the sisters go with Nizar, their male cousin. He is based on real persons who are linked to the sisters.
Yusra and Sara did flee Syria with their two cousins. However, this portion of the voyage is portrayed in the film through the fabricated character Nizar.
According to Digital Spy, the character is specially modeled on the sisters' real cousin, Nabih.
Where is The Actual Mardini Family At Present?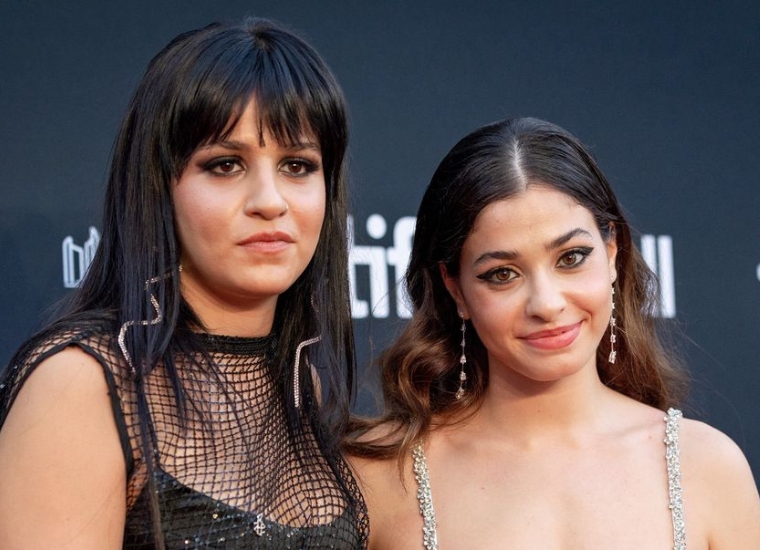 It appears that a portion of the extended family still resides in Germany. Ezzat has published several Instagram postings about the film and images of his family.
According to his Facebook profile, Ezzat works as a coach with Berliner Bader-Betriebe after resuming his coaching duties in Berlin via The Cinemaholic.
As of 2017, Mervat was still residing in Germany, although it is unknown if she is still there and why she lives separately from her spouse. A lack of social media presence also makes it difficult to determine what she has been up to recently.
Sara was detained by Greek officials in 2018 while working for a refugee relief organization. She was charged with espionage and trafficking and smuggling migrants into the nation. According to TIME, she spent 107 days in prison before being freed on bond. According to the publication, Sara has a January court date and maintains her innocence. Sara might face a possible jail term, despite Amnesty International's characterization of the allegations as "frivolous" and "absurd."
Yusra recently revealed that she is a film and television production major at the University of Southern California. Now 24 years old, she works for the United Nations, assisting with refugee camps and activism, telling TIME, "I will share my story a million times until I see change."
Her social media accounts are: Instagram, Facebook, Twitter.