Woe, which appears in every episode's title of the Netflix series Wednesday, signifies that a kid born on Wednesday would experience misfortune and difficulty. The phrase's origin is a passage from an old poem titled Wednesday's Child Is Full of Woe. Likewise, the Bible uses words to indicate sadness, regret, distress, etc.
Wednesday is an original fantasy mystery series on Netflix created by Alfred Gough and Miles Millar. Wednesday, Addams enrolls in the dangerous, mysterious, and mystical Nevermore Academy. She gets expelled from her public school and sent to the castaways' boarding school, Nevermore Academy, for causing a disturbance. Wednesday, the protagonist, learns to control her psychic abilities as various realities in the community begin to surface around her.
The sitcom reintroduces fans to the Addams Family universe, a large franchise created by the American artist Charles Addams. As time passed and the characters were depicted in different media, they were either given greater depth or fewer characteristics. This tradition continues in the Netflix series, which focuses on only one family member, Wednesday.
Jenna Ortega portrays the titular character in the drama, with Catherine Zeta-Jones, Luis Guzmán, Isaac Ordonez, and Gwendoline Christie providing supporting roles. In addition, the series addresses various topics, including bullying, exclusion, supernatural fantasy, and magical happenings.
On November 23, all eight episodes of the program were simultaneously published. Without question, the programme has become the most popular streaming service. Likewise, several of them observed that all episode titles contain the term "woe." It is a little odd. As a result, they have been attempting to determine what it signifies and why it appears in each episode's title. Then we have you covered.
Wednesday: Woe, derived from "Wednesday's Child Is Full of Woe," Only Denotes That A Child Born on Wednesday Would Experience A Lot of Misfortune And Trouble Throughout Their Life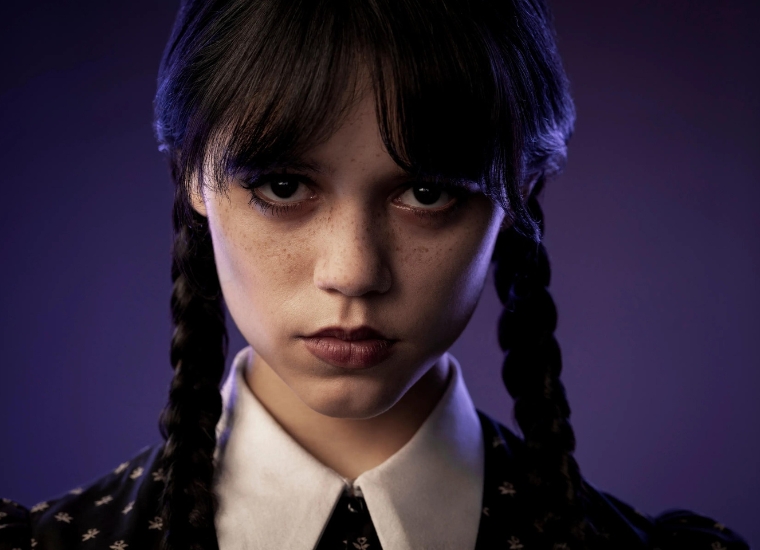 Tim Burton's Netflix series utilizes the word "woe" at least once in each episode's title. The first episode's title, "Wednesday's Child is Full of Woe," is derived from the children's rhyme Monday's Child, which served as the inspiration for Wednesday Addams' moniker. It does not have a specific meaning, but it alludes to old English poetry that spread the belief that a child born on Wednesday will have a life filled with misfortune and difficulty. The verses are:
Monday's child is fair of face,
Tuesday's child is full of grace,
Wednesday's child is full of woe,
Thursday's child has a long way to go,
Friday's child is kind and giving,
Saturday's child works hard for a living,
And the child that is born on the Sabbath day
It is bonny and blithe and good and gay.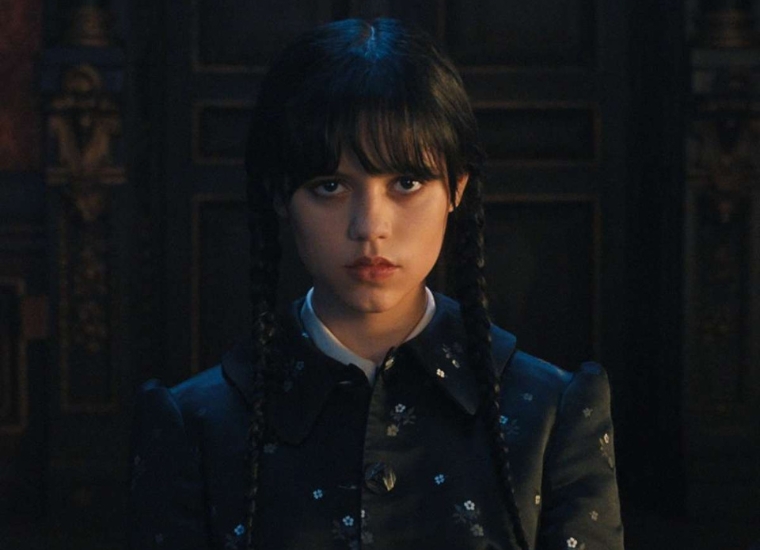 In the English vocabulary, the term "woe" is used to represent sadness, regret, distress, etc., in the Bible. It has been suggested that "woebegone" is more appropriate since, in the 17th and 18th centuries, it was more of an expression of extreme stress and heavy responsibilities; however, "woebegone" doesn't rhyme, therefore "Wednesday's kid is full of woe" is used instead.
According to The Addams Family: Evilution by H. Kevin Miserocchi, Wednesday's moniker was selected when the cartoons were adapted into a television show in 1964. He explained,
Aboriginals, Ltd., located in Manhattan, decided to produce Addams family-inspired plush fabric dolls a year [before the premiere of the television series]… A friend observed that the gloomy young girl the artist depicted resembled Wednesday from the old nursery rhyme. Addams enjoyed it.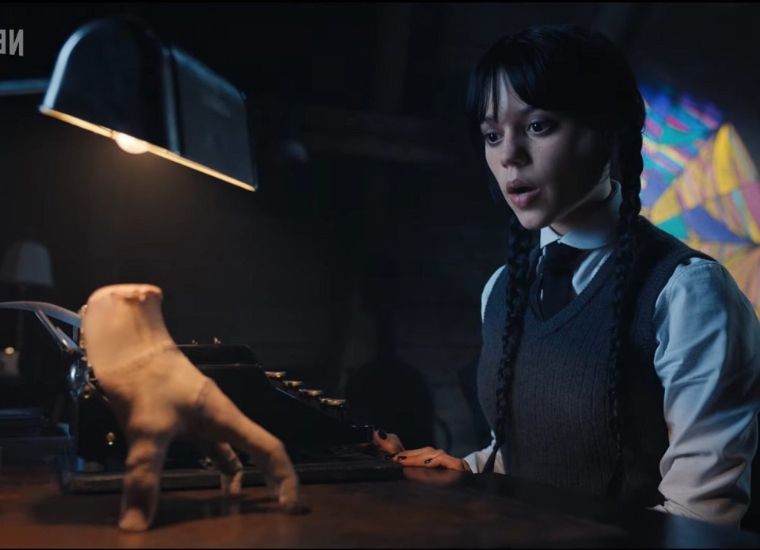 Where did the Wednesday ON Netflix series film?
According to House Beautiful, the eight-episode Tim Burton Addams family adaptation was filmed in Bucharest, Romania, on six sound stages and other locales.
If you ever find yourself in Romania, you may visit the gothic-style boarding school where Wednesday studies, which is one of the most memorable locations from the series. Cantacuzino Castle, situated in the Prahova Valley in the Bucegi Mountains in Romania, serves as the backdrop for several exterior and aerial shots of Nevermore Academy.
Most of the town, including Jericho, Pilgrim World, the sheriff's home, and the Nevermore quad, were constructed just for the program. These sets were constructed at the Buftea Studios in Romania. Similarly, two distinct locales were utilized for filming the sequences depicting the Poe Cup race. According to IMDb, the scenes were filmed on two lakes named Brănești and Sterbei in Romania.