Former football player, bobsledder, sprinter, & mixed martial artist Herschel Walker is now retired.
Walker, the 1982 Heisman Trophy winner, has been married twice and has several children.
Herschel Walker, a prominent American politician, is a former running back who played in the National Football League for twelve years.
In addition, Herschel Walker is the Republican contender for the US Senate in Georgia in 2023. He is presently a senator candidate and is on the campaign trail.
Herschel Walker played for the New Jersey Generals in 1983.
Herschel Walker was born in Wrightsville, Georgia, on March 3, 1962, in the United States. He is Willis and Christine Walker's son. He comes from a wealthy family.
Herschel Walker is a twice-married father of several children.
Who is The Wife of Herschel Walker?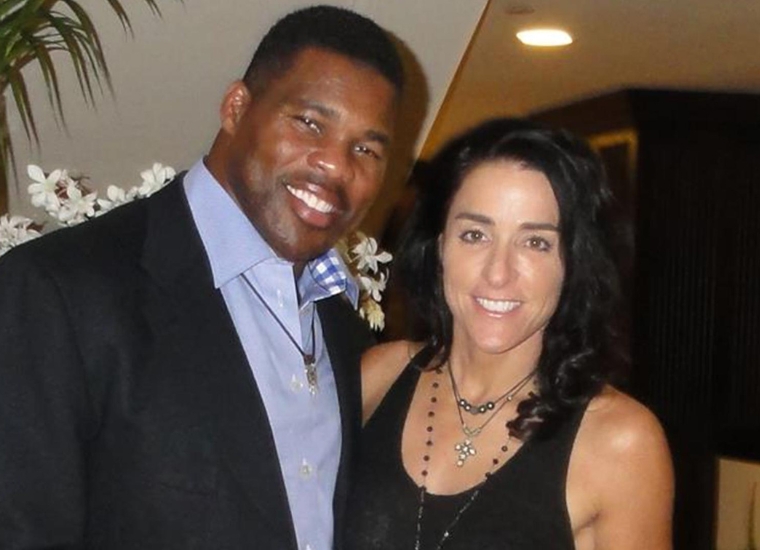 Julie Blanchard is Herschel Walker's current wife. Moreover, she is his second wife. They have moved to Texas.
Blanchard has been able to keep most of her life secret while married to a well-known celebrity.
Herschel Walker and Blanchard dated for over a decade before their May 2021 wedding, but Blanchard's age and occupation are unclear.
Even though Blanchard did not have her publicly accessible social media profiles in August and September 2021, Herschel Walker uploaded images of himself and Julie at campaign and family events.
Does The Couple Have Children?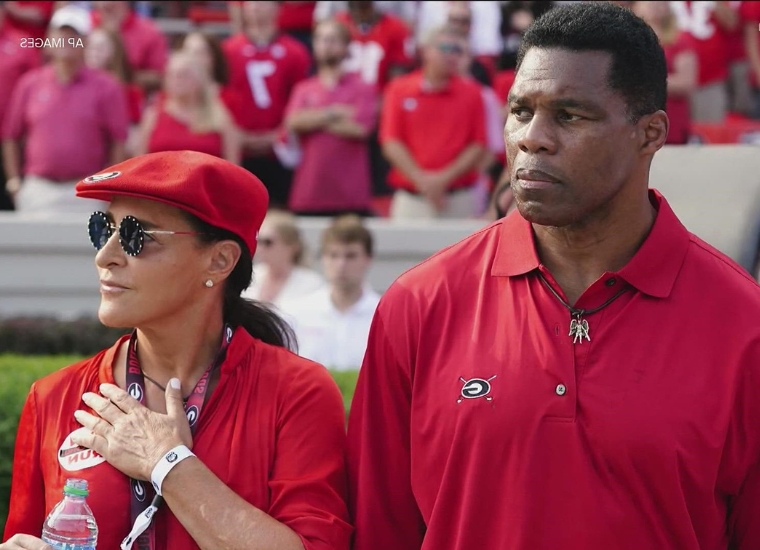 Together, Herschel Walker & Blanchard do not have any children.
Nevertheless, Herschel Walker has three boys and one daughter.
The second of Herschel Walker's previously unknown boys were born to a Texas lady and is now 13 years old, according to The Daily Beast.
Christian Walker, who has played a significant part in Herschel Walker's political endeavors and public presence, is now 23.
According to reports, he had one son with his first wife, Cindy Deangelis Grossman, and the remaining children with different women.
"I have four offspring. There are three sons and one girl in the family. They are not "unknown"; they are my children. I love and support them all," Walker stated in a statement to the publication.
"I've never denied my children, as I affirmed when I was nominated to the President's Council on Sports Fitness and Nutrition; I opted not to use them as campaign props. What parent would want their child to be involved in such filthy politics?"
Why Did Julie Blanchard Attract An Investigation?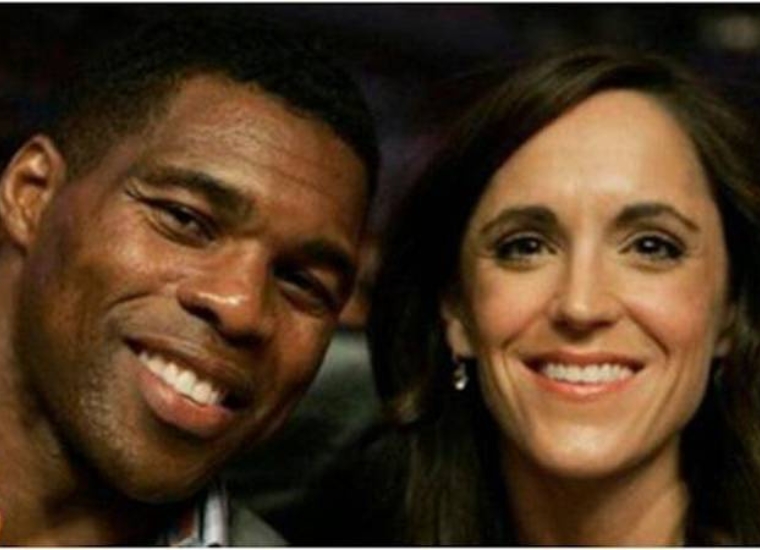 The Associated Press reported on August 19, 2021, that Blanchard is under investigation by state election officials for voting in Georgia during the 2020 presidential election while residing in Texas.
According to The Atlanta Journal-Constitution, "it is generally prohibited for non-residents to vote in Georgia." Still, Blanchard considers herself a resident since she has a driver's license, owns a car, and does business in the state.
Deputy Secretary of State Jordan Fuchs stated, "It is the customary procedure for the secretary of state's office to initiate an initial investigation into allegations."
"The Secretary instituted this policy upon assuming office, and with his consent, this specific probe was authorized to proceed to a complete investigation."
According to the Associated Press, the homestead exemption is one of the 15 principles Georgia utilizes to establish where a voter resides.
Blanchard has not claimed a homestead exemption on her Georgia property since 2008, and previous to the 2020 election, she has not voted in Georgia since 2008.
Due to inactivity, her voter registration was terminated in 2017, and she was required to re-register in 2019.
Does Georgia's Herschel Walker Want To Run For The US Senate?
Despite his wife's legal probe, Walker formally declared his candidacy for the US Senate in Georgia as a Republican on August 24, 2021.
As Walker campaigned to oust Democrat Raphael Warnock, he had full backing from the former president.
Trump stated in a statement, "He would be unstoppable like he was when playing for the Georgia Bulldogs in the NFL." "He is also a SUPERB person. Run, Herschel Walker, run!"
While he has resided in Texas since his professional football career ended in Dallas, he transferred his voter registration to Blanchard's Atlanta residence in August 2021.
On November 9, 2023, it was revealed that the Republican nominee and Democratic Senator Raphael Warnock would compete in a runoff election the following month to decide on chamber control.
According to Politico, the duo "will clash again on Tuesday, December 6, with the Senate majority potentially at stake for a second consecutive election cycle in the historically conservative stronghold."
"Warnock had a slim lead with 49 percent of the vote; however, Georgia law mandates a runoff election if no candidate receives more than 50 percent of the vote."
Herschel Walker's Wife Texts a Woman Claiming to Be the Mother of One of His Children
The anonymous mother stated that Herschel Walker has only visited with their 10-year-old son three times in the previous six and a half years.
The woman who alleges Herschel Walker attempted to encourage her to have two abortions in 2009 and 2011 and paid for the first had a text exchange with the Republican Senate nominee's wife following the claims.
Walker's team furnished NBC News with a text exchange between Herschel Walker's wife, Julie Blanchard, and the woman claiming to be the mother of his 10-year-old kid, posted by the Daily Beast over the weekend.
In it, she labels the Georgia nominee "cruel" for denying that he knew her or her allegations, and she reiterates that he paid for her abortion in 2009. She further claimed that Walker told her in 2011 that it was not the "appropriate time" to have a child while pregnant with her son.
In one letter to Blanchard, the woman wrote, "He brought all of this upon himself by opposing abortion and making fun of his children, who did NOTHING to deserve it."
Blanchard answered that she had "attempted to facilitate a better connection" between the lady and Walker and that her husband would "daily pray for you, your kid, and our entire family."
Blanchard did not reply quickly to a request for comment from PEOPLE.
The anonymous lady stated that while Walker pays the court-ordered child support, she has not spoken to her kid's father in years.
Blanchard wrote to her, "I have seen his phone and contact [her son] frequently in an attempt to develop a relationship with him, but he receives no answer and expresses anguish when he does not hear back." "He has always sought to be more than a source of financial support. God is a good God. I adore both of you."
Friday at 9:54 a.m., Blanchard texted the lady with whom she had last communicated on August 30. Since his birth in 2012, the accuser said Walker has only met with their kid three times.
Other messages between Blanchard and the lady indicate when she began to receive calls from Walker-related reporters. According to NBC News, she asked Blanchard how to address them and, at one point, texted her, "Any other surprises we should know about."
"As a father, he has accomplished nothing. He performs just what the court orders, and that is that "Previously, the woman told the New York Times. "He must be held accountable like the rest of us. And if you intend to run for office, you must take responsibility for your life."
Walker had previously refuted claims that he paid her to have their kid aborted in 2009 after the lady sent the New York Times a receipt for $575 from an Atlanta women's clinic for a $700 check she said was from him. A sympathy card signed "H" that she claims were also from her ex-partner.
Walker's campaign has campaigned for the prohibition of abortion, and he has maintained his fervent pro-life stance. The Walker campaign declined PEOPLE's most recent request for comment.
Walker told NBC News on Friday, "I did not pay for the abortion." "I cannot confirm whether or not she had an abortion. I assert that I know nothing about that. I'm not sure."
Christian Walker, one of Walker's four children, had labeled his father a liar on Twitter on October 4, blasting him for having four children with four women.
The Daily Beast received a text discussion between Walker and the woman's son in which they discussed the child's number of siblings. In one text, he asked Walker whether he had siblings other than the two he knew about, to which Walker claimed he denied, despite having confirmed to the Daily Beast three weeks before that he had a previously unreported half-brother.
Other sources see the youngster asking Walker to a 2021 baseball game. According to the Daily Beast, between July 1 and October 11, he sent the boy 34 unanswered text messages.
His social media accounts are: Twitter, Facebook, Instagram.