Mary Rose, Michael, Kevin, Daniel, and James are the names of Marlo Thomas' five children. She is not, however, their biological mother. Before their marriage, her husband, Phil Donahue, had four sons and one daughter with his first wife. Therefore, Thomas opted not to have children of her own.
American actress, producer, novelist, and social activist Margaret Julia "Marlo" Thomas is best known for her appearances in the comedy That Girl and her children's series Free to Be… You and Me. She received four Emmys and a Golden Globe; for her television work, she received a Peabody Award and was inducted into the Broadcasting and Cable Hall of Fame.
Marlo Thomas was born in 1937. Danny Thomas and Rose Marie Cassaniti are her parents. She is the eldest kid in her parents' family. Terre is her sister, and her brother is Tony Thomas. She experienced a privileged upbringing in the state of California. Her family moved there while she was still a young child, even though she was born in Michigan. Her mother was of Italian descent, while her father was from Lebanon.
After attending Los Angeles Marymount High School, Marlo Thomas earned a teaching degree from the University of Southern California. She stated that she desired a document attesting to her suitability for a vocation. She was proud of her degree and delighted to bring something home to her parents.
The 84-year-old actress has body-shamed Sherri Shepherd recently, causing her to make headlines. She later apologized, but numerous individuals sought information about her private life. Concerning her children, they have the most questions. Therefore, let's learn everything about them.
Marlo Thomas' Children: The 84-Year-Old Actress Is Stepmother to Her Husband's Four Sons & One Daughter From His First Marriage!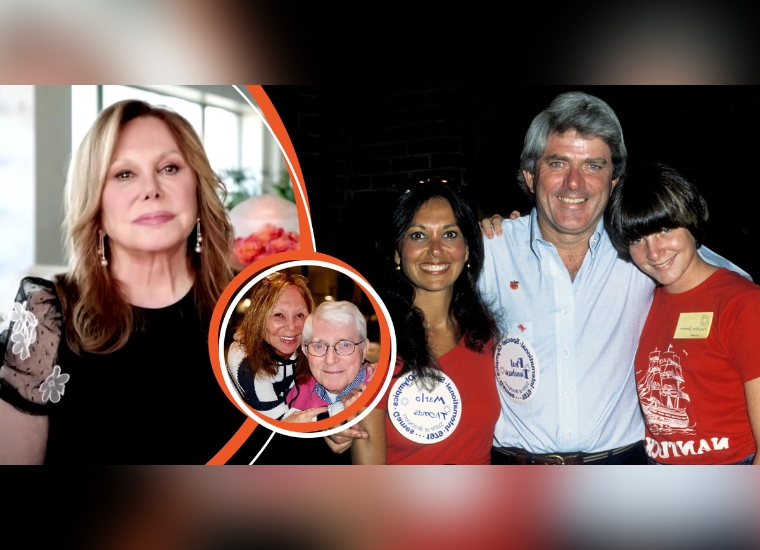 Marlo Thomas (@marlothomas) is a parent. The 84-year-old has five children. She is not their biological mother, though. The five children are the product of her husband's first marriage. Let's explore the story in depth.
In 1977, when Thomas appeared as a guest on Phil Donahue's talk program, they fell in love at first sight. After being married on May 21, 1980, Donahue relocated to New York City with many of his boys and his daughter to live with Thomas and host his talk show. Thomas is the stepmother to Michael, Kevin, Daniel, and James, and Mary Rose, Donahue's daughter from his previous marriage. Previously, she remarked,
On the very first day, I determined that I would not attempt to be Phil's children's mother in the traditional sense — they already had a mother — but rather their friend. I'm glad that the friendships I formed with them 30 years ago are as strong, if not stronger, today.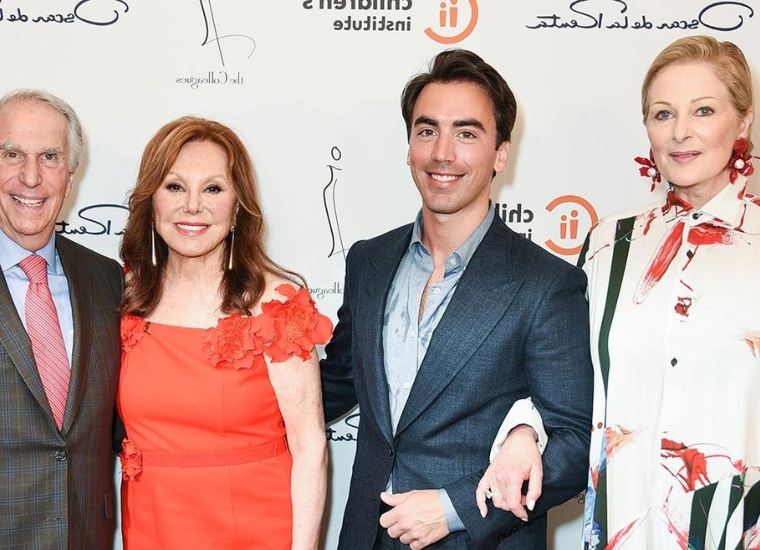 Marlo Thomas found it difficult to relate to a pregnant professional woman in her personal life, despite her long-standing public association with feminist issues and her husband's regular discussion of these issues on his talk show. A domestic staff cared for the needs of Thomas, Donahue, many of his children, and his daughter in the Fifth Avenue penthouse where they lived.
From February 1986 through December 1988, Desmond Atholl acted as the staff's majordomo. In 1988, Atholl asserted in public that Thomas had treated the household's maid, a Chinese immigrant named Linda, badly. Before Marlo Thomas hired Atholl in February 1986, Linda, who lived with her husband in a Queens neighborhood, did all the laundry for the large family by herself.
According to Atholl, Linda was not Marlo Thomas's favorite employee because she always arrived at 9 a.m. and departed at 5 p.m. The ideal employee for Marlo would sacrifice their private life and be accessible twenty-four hours a day to attend to her whims.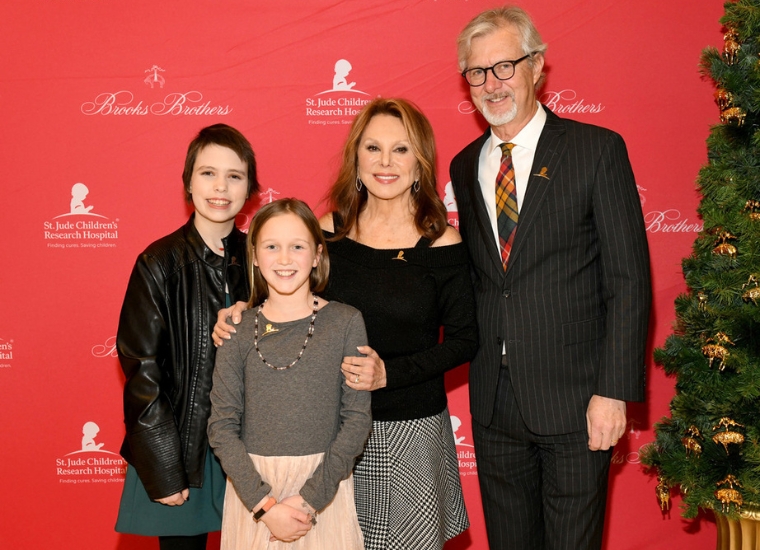 Marlo Thomas was unwilling to approach the laundress to notify her of her dismissal, so she requested Atholl to do so on her behalf. Marlo Thomas did not want Donahue to know what was happening. Still, he knew because Linda and her husband, who got along well with Donahue, sent a letter containing all the information to his office.. Consequently, the situation deteriorated. Before, Donahue had received a letter from Linda and her husband at the penthouse, but Marlo Thomas had intercepted and discarded it.
During this painful moment in Thomas and Donahue's marriage, Thomas' lack of compassion for the expecting mother lingered for a time. Still, it was finally resolved when Linda gave birth to a lovely baby girl… Linda received her entire income from Marlo Thomas so she could stay home with her daughter for many months.
Her social media accounts are: Instagram.