Warning: This post contains spoilers for the Season 5 premiere of Workin' Moms
It came as a shock to all Workin' Moms viewers when Anne (Dani Kind) told Kate (Catherine Reitman) at the end of last season she was going to go with Lionel (Ryan Belleville) as he pursued new career opportunities in Calgary.
Sure, moving across the country would separate Anne and her family from friends and the life they all knew in Toronto, but maybe it'd be good for them too, right? If the Workin' Moms Season 5 premiere episode, "The Carlsons Move to Calgary", written by Reitman and directed by Mars Horodyski, is any indication, things aren't exactly going as planned for Anne.
In a somewhat unconventional decision, the entirety of the premiere focused on Anne getting settled into her new surroundings. "When we were shooting that last scene of Season 4, I started thinking, 'What does it look like if Anne goes to Calgary? Will the audience forgive it and is it some of the greatest obstacles we can provide," Reitman shared with The TV Junkies. Those obstacles certainly turned out to be aplenty. First up, Anne is actually moving to Cochrane, a town that is Calgary-adjacent.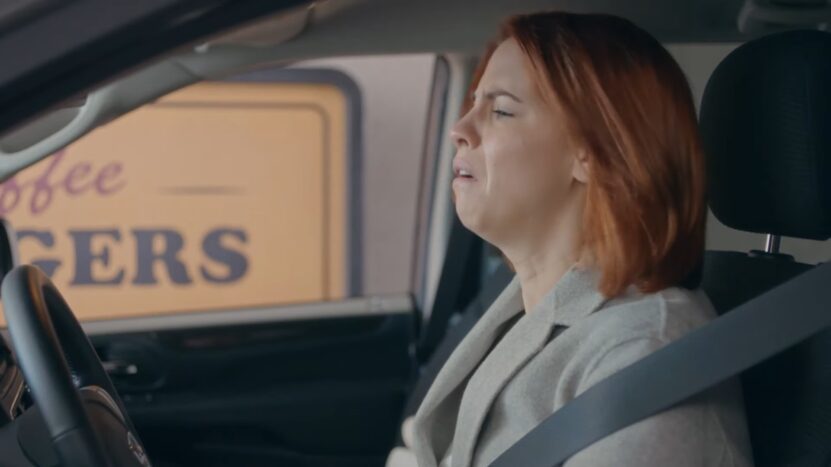 She isn't leaving the big city life of Toronto for another big city in Calgary, but instead, she finds herself in a small suburban community filled with PTA moms that frighten her and only one coffee chain to quell her caffeine needs.
While exploring Anne's new life in Cochrane, it's worth noting how the struggles of another character, as shared by Juno Rinaldi in our recent interview, are hitting close to home for fans.
Reitman explained that the Anne-themed bottle episode came from one of her favorite TV series. "Girls has this Marnie episode that's very controversial and it's one of my favorite episodes. I just love that they took the chance, and I think it's a Season 5 luxury to take the chance to follow one character with a bottle episode like that. It was really exciting for us."
For her part, Kind said that she "was just excited to play it," when she saw how much of the premiere would be Anne-focused. "Everything is crazy — the situation itself, the people that she meets, Lionel in that city — there's just so many things that are spinning outside of her. I feel like that's how she feels inside, and I knew that it was going to be a really interesting challenge for me to play."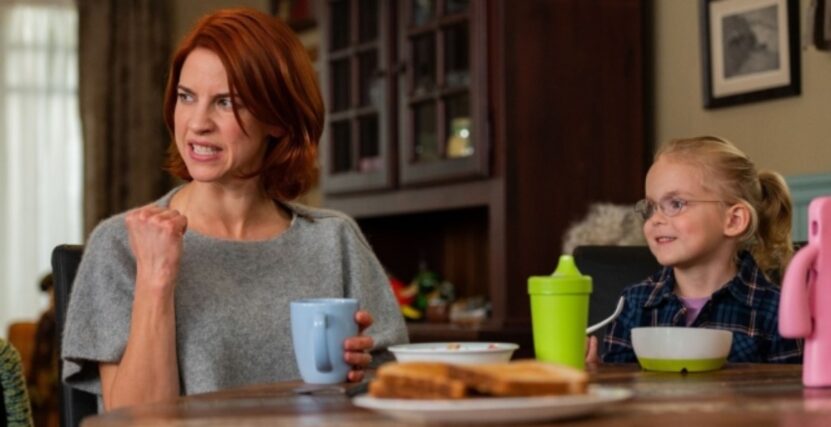 As the episode went on, Anne slowly but surely seemed to succumb to her fate in Cochrane. Word on her book deal isn't coming, she reluctantly starts hanging out with the moms of "The Cutie Committee," and agrees for Lionel's sake to give things in this new life at least a year. It's admittedly, quite a shock as a viewer to watch Anne take this journey, and that's exactly what Reitman wanted.
"We met and fell in love with Anne as a psychologist, helping people on the ground, right? Now we're seeing her away from that and in Cochrane and having to adapt, work, and make friends in this town that she's not a fit in. Does she accept this new fit or not? That's a really scary and hilarious journey that I think the audience will enjoy. The ending is really fulfilling."
By the end of the episode, after Kate and the girls go back home to Toronto, Anne accepts that she's once again left behind in Cochrane. At least not all career opportunities seem lost, as Lionel tells her that his company needs a corporate counselor. So a return to Anne's work roots may be in the cards for her after all.
Oh, and she wasn't the only Carlson woman adjusting to life in Cochrane. After a wild Season 4 that saw her sexually slut-shamed, Alice (Sadie Munroe) is also given "the opportunity to star fresh and start anew," said Reitman. Alice's new school allows her the chance to be anyone she wants to be, but Reitman quickly warned us that "it's so easy to fall in with the wrong people and get, once again, a new identity that maybe isn't yours."
Could those wrong people be the members of the Cochrane Conservative Committee who welcomed her with open arms and saw her as "a perfect lady"? That remains to be seen as the season goes on, but Reitman did preview that "Anne and Alice really do have parallel seasons. They fall in with the wrong people, get lost, and have to reclaim their identities. I think it's really cool."
Workin' Moms airs Tuesdays at 9 p.m. on CBC and CBC Gem.