A whole lot can change in five years, and most television series don't ever get the opportunity to last that long. Workin' Moms, the CBC original comedy series that airs on Tuesdays at 9 p.m., is not one of those series. Back for Season 5, the women at the heart of Workin' Moms seem stronger and better than ever.
However, the fact that the show has aired for five years now is not lost on the actors behind the characters. Actresses Juno Rinaldi and Jessalyn Wanlim, who play Frankie and Jenny, recently reflected on the ways their personal lives have changed majorly in the five years the show has aired, as well as how their on-screen personas have also grown and change.
For Frankie, she's a character that's come a long way from suffering from postpartum depression when we first met her, and things are booming in her realty business. With those new opportunities on the horizon, how will she handle the change?
As things with her career take off, Frankie finds it harder and harder to bond with her adopted son Soloman while Bianca (Tennille Read) is away. Elsewhere, Jenny finds herself in a unique romantic entanglement with MCP (Alex Mallari Jr.). It's one that will challenge her to open her mind like it's never been opened before.
Rinaldi and Wanlim recently spoke with The TV Junkies to preview what's in store for both their characters this season, as well as talk about their journey as part of Workin' Moms.
The TV Junkies: It's hard to believe the show is already in Season 5. What's it mean for both of you to come back to this show and play these characters for another year?

Juno Rinaldi: My oldest is 14 and when we started he was 9. That's when you really start to grapple with the change and growth that's gone through not only your children but also in us too. Being on a show for 5 years, I've never experienced that before so the amount of growth and learning — personally and professionally — has been massive. I love Frankie and to be able to play her for five years has been a dream come true. It's been amazing and also during the pandemic! They were so incredible keeping us safe and supported so we were able to do it.
Jessalyn Wanlim: Personally, I didn't have a kid at the beginning of my journey and now I do. Getting pregnant and all that's involved in that was hard enough one season, then I had to film pregnant in Season 4, and now, with my son in Season 5, it has just been a journey.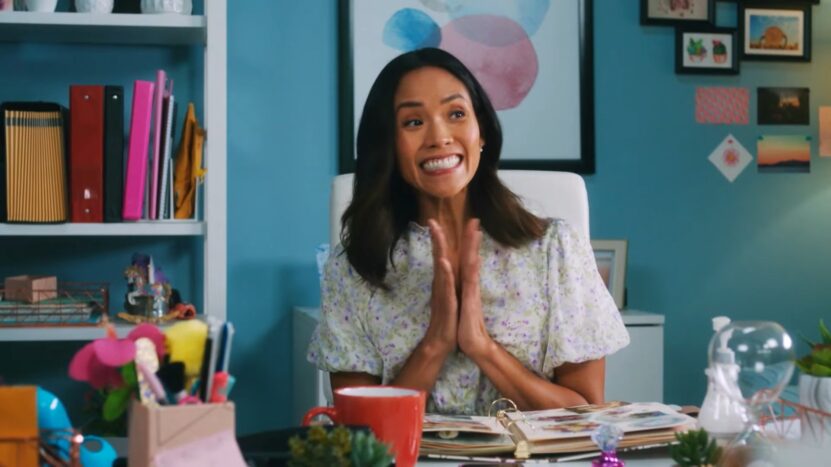 TTVJ: It looks like Frankie is about to have some major success career-wise this year. How will she handle that success and what's it mean for her this season?
JR: Her business is incrementally growing, getting back out there, and doing really, really well. But true to form, Frankie has a lot on the coals so she's juggling this new family dynamic with Sol, Bianca not at home, and Juniper there, but is she? There's this real curiosity around bonding with Sol and him not being her biological child, but wanting to be a parent in his life. What does that feel like? What does that look like? She's got an exciting journey this season for sure.
TTVJ: She's come a long way as a realtor from that woman we saw laying face-down in the pool in Season 1. Good for you, Frankie!
JR: I know! Look at her go, eh? She really has come a long way and now she wears heels every day. It's so much fun.
TTVJ: We saw Jenny begin a relationship with MCP last season. Will she continue that this year?
JW: We definitely explore my relationship with MCP. It challenges Jenny in a lot of specific ways, in terms of sexual orientation and her openness and willingness to want to be a part of that. We're going to have more fun with that this season than anything.
TTVJ: What's it like working with Alex Mallari Jr.?
JW: I can't ask for a better partner in crime this season. He's such a giving and generous actor. We got to explore a lot. For me, it was my first sex scene on the show so navigating through that with him was perfect.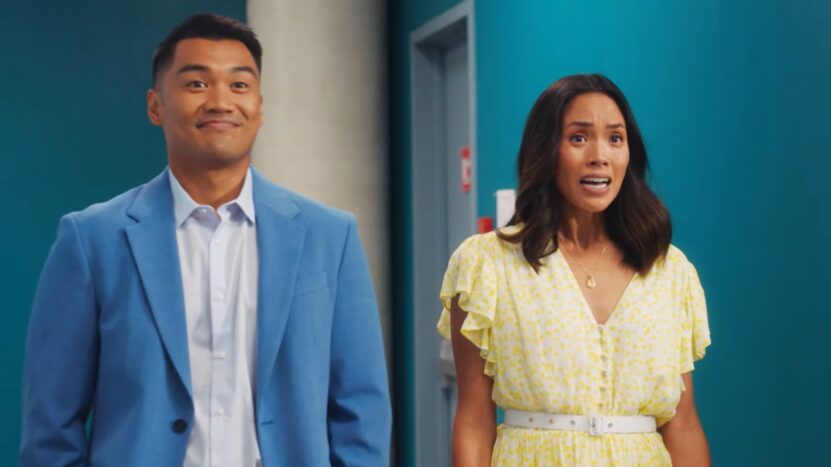 TTVJ: Both of your characters are dealing with co-parenting situations. Will we see your exes involved this season and what's that mean for things?
JR: For Frankie, she's got this incredible support system around her and they all feed into her life in different ways: Giselle (Olinuke Adeliyi), Bianca, and Juniper (Aviva Mongillo). What I really love about the journey with Giselle over the years is that they've really come to a place of care for each other and love, even though they aren't together. They really respect each other and see the good in each other. They're great co-parents. Frankie still triggers Giselle, and Giselle triggers Frankie, but there is a beautiful friendship there. That's really fun to play.
TTVJ: Juniper is one of those characters I admittedly didn't see sticking around, but she always seems to keep popping up. What is it about her that makes Frankie want her to be a part of her life?
JR: Personally, I love working with Aviva and I love the dynamic. It's a very clown dynamic and they really get on each others' nerves, but then have joy with each other. At this stage, she's a real help to Frankie and is there to help with Sol. There's a lot of things going on for Frankie right now with Bianca out of town. They are always one moment away from everything going off the rails for Juniper.
TTVJ: More and more people seem to be finding the show on Netflix, especially during the quarantine. What's it been like for you hearing from fans all over the world?
JR: We get messages on Instagram in different languages and that's so fascinating to me. It's been dubbed into different languages and I wonder, 'what does that sound like?' How do they get that detail?
JW: Someone sent me the French version of it and it was so fun!
JR: Really? I would love to hear that.