Slumberland is one of many recent films that explores grief in various ways; it does so through dreams. In this movie, a little girl unearths the Slumberland dream world's hidden map, and with the assistance of an eccentric outlaw, she travels through dreams and avoids nightmares in the hopes of reuniting with her deceased father.
Young Nemo (Marlow Barkley) occasionally grounds the dreamlike fantasy with her grief. The story succeeds when Nemo is with her uncle Philip (Chris O'Dowd). Attempting to cope with her father's passing is one thing, but being connected to a fictional dream world with him brings comfort. Her father, Peter (Kyle Chandler), would tell her wonderful stories about his time in Slumberland.
He shared his experiences, which she only remembers about him. Therefore, to feel close to her father again, she must enter the world. She meets Flip (Jason Momoa), a very obscure character. He is excitable, generous, and slightly sassy.
Must read: Marg Helgenberger's Plastic Surgery: The CSI Crime Scene Actor Has Not Changed One Bit!
Nemo was forced to begin doing things independently without her father, which was extremely difficult. She was required to change schools and, as a minor, needed to find a guardian. She felt more comfortable in Slumberland than with her uncle.
You might wonder where such an unbelievable story was filmed, and the answer might surprise you. It is easier (and less expensive) for filmmakers to select specific cities that fit their vision, as they often resemble one another.
Most of this film was also shot in a studio because of the extensive use of special effects and green screens. In a particular city, however, several enchanting locales have been discovered.
Detailed List of Locations Where The Netflix Film Slumberland Was Shot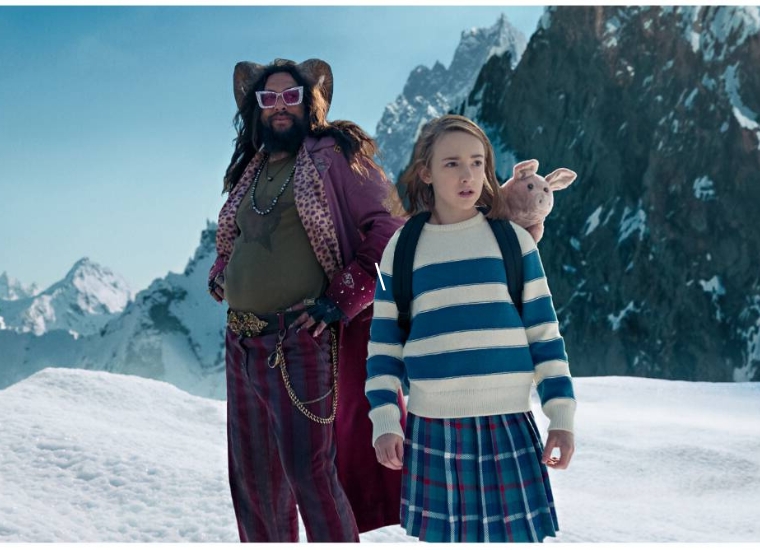 Toronto, Canada
A detailed list of locations where the Netflix film Slumberland was shot. It's interesting to learn that Toronto, Canada, has recently become a popular location for film production. The majority of Slumberland was shot at Pinewood Toronto studios in Toronto. They constructed sets for them and collaborated closely in the same location.
Must read: Brittany Mahomes' Plastic Surgery: Did She Get Breast Implants And Lip Fillers?
Toronto has been referred to as Hollywood North, but it is now evident that numerous studios enjoy working in the city. Whether it's because it offers a similar vibe to New York or Chicago or because those Canadians are so pleasant to work with, they've begun to use it more frequently.
The Royal York Hotel
The Royal York Hotel opened up space and designed a fantastic hotel for the film to directly identify where certain scenes were shot. Opulent grand rooms were decorated for the film, creating the illusion of being in a different world. The production designers did an excellent job of making the world of Slumberland feel authentic.
Where Was Slumberland Made?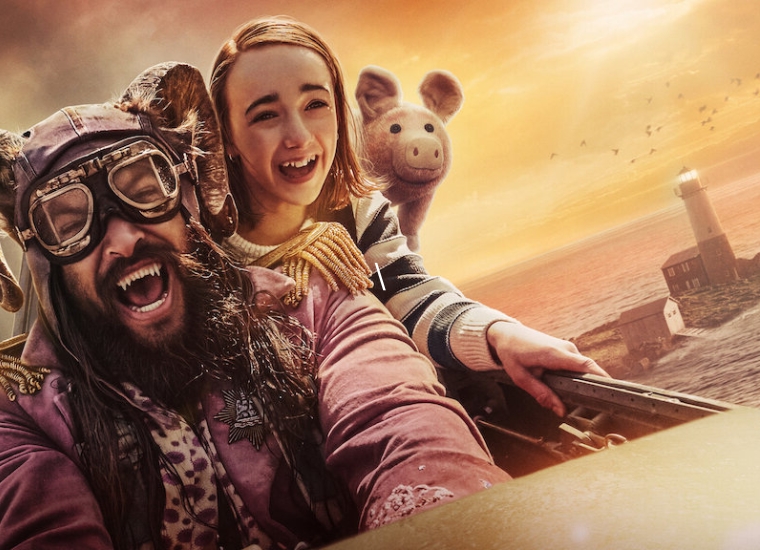 Interestingly, the entire shoot took place in Canada, primarily in Toronto. Several other films have been shot in the city, including the horror hit IT and Guillermo del Toro's Cabinet Of Curiosities.
According to Fictionhorizon, members of the production crew were spotted filming on Front Street at the Royal York Hotel. The downtown Toronto luxury hotel appears in several other productions, including The Handmaid's Tale and Miss Solane. The Royal York Hotel provides an impressive setting.
The remaining scenes were shot at Pinewood Toronto Studios.
Must read: Kelly Monaco's Weight Loss: How Much Does General Hospital's Sam McCall Weigh? See Her Vegan Diet & Workout!
Slumberland Was Filmed Mostly in The Greater Toronto Area in Ontario: Discover More Information About the Royal York Hotel and Lighthouse Filming Locations!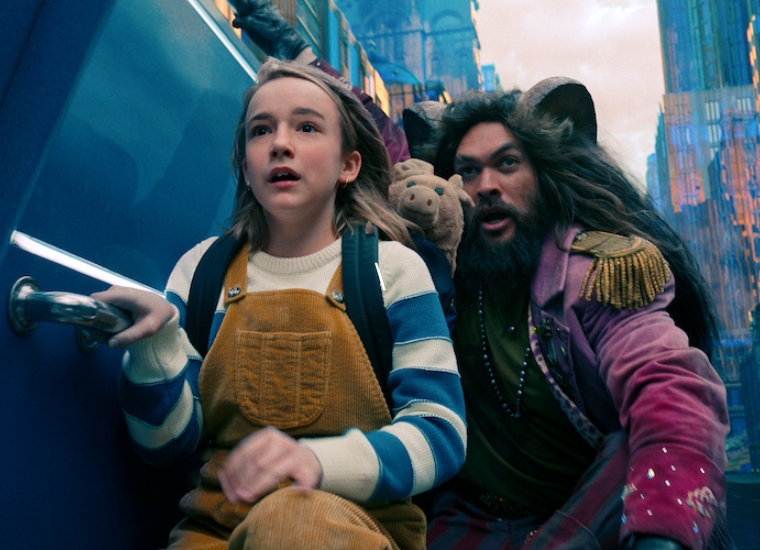 Slumberland was filmed in the Ontario region of the Greater Toronto Area. During the shooting schedule, they were also observed shooting a few major scenes at and near Oakville's Centennial Pool, located at 120 Navy Street. The streaming service has already turned Slumberland into a substantial motion picture. Little Nemo in Slumberland, a comic strip by Winsor McCay, served as its inspiration, which features a similar narrative.
On November 18, 2023, Slumberland debuted on Netflix. The film's running length is 57 minutes, or an hour and 57 minutes. The beginning of manufacturing, which the creators had originally intended to conduct in the summer of 2020, had to be postponed because of the COVID-19 epidemic. The fantasy movie's principal filming is supposed to have begun in February 2021 and completed in May of the same year, after a delay of several months. To acquire more in-depth information about each area featured in the Netflix movie, let's travel to Slumberland.
For the filming of several outside sequences, the cast and crew camped out on Front Street, Wellington Street, Nicholson Lane, the area around Queen's Park, the area around 85 Queen's Wharf in CityPlace, Yorkville, and the Toronto waterfront.
Must read: Taylor Swift's Plastic Surgery: Face and Body Analysis by Lorry Hill; Did She Have Breast Implants & Blepharoplasty?
Francis Lawrence's fantasy adventure film for Netflix, which is based on the Winsor McCay comic strip Little Nemo in Slumberland and stars Marlow Barkley (@marlowbarkley), is about a young girl named Nemo. To distinguish the places where various sequences were filmed, The Royal York Hotel cleared some ground and built a fake hotel for the film.
As soon as you stepped inside the breathtaking building, you felt your gorgeous rooms were adorned for the movie. The production designers did an excellent job of making it appear as though it belonged in the Slumberland world. All the key sequences in the movie Slumberland were filmed in the Greater Toronto Area, which encompasses 25 urban, suburban, and rural municipalities, encompassing Toronto City and the local governments of Peel, York, Halton, and Durham.
The set for the lighthouse where Nemo and her father had spent so many wonderful memories was first and foremost constructed by the production crews at Ontario Place, 955 Lake Shore Boulevard West, and Pinewood Toronto Studios, 225 Commissioners Street, both in Toronto. The Mega Stage, one of the largest purpose-built stages in North America, is one of the eleven stages of Pinewood Toronto Studios.
It also contains many offices, workshops, wardrobe suites, dressing rooms, and multi-purpose rooms, making it an ideal place for different films to film in. In addition, the Fairmont Royal York at 100 Front Street West, Woodbine Park at 1695 Queen Street East, and Toronto Music Garden at 479 Queens Quay West served as important filming locations for the Jason Momoa-starring film.