Melissa Gorga has been a co-star on The Real Housewives of New Jersey for numerous years, but allegations have circulated for years that she had undergone plastic surgery. The reality actress first rejected these allegations, but following a violent confrontation with her co-star Jacqueline Laurita, she eventually acknowledged having a nose operation. Similarly, she eventually acknowledged having breast augmentation. While she has undergone several cosmetic procedures, her diet and exercise regimen plays a key role in maintaining her beauty.
Melissa Ann Gorga joined The Real Housewives of New Jersey in 2011 for its third season. She is an American novelist, singer, fashion designer, and businesswoman. In 2011, Gorga joined the main cast of Bravo's reality television series RHONJ. She appeared on the August cover of Boardwalk Journal. She has also participated in picture assignments for Paper and Us Weekly.
The television personality, who is 43 years old, has also explored a musical career. 2013 saw the publication of Love, Italian Style: The Secret of My Hot and Happy Marriage by St. Martin's Griffin. 21 March 1979, she was born in Toms River, New Jersey. The social media celebrity is well-known in the entertainment sector and has a significant social media following. She celebrates her birthday with a large celebration and continues to post photographs and videos on Twitter and Instagram that her followers appreciate and comment on.
Must read: Is Cris Cyborg Transgender: Many People Wonder If The MMA Fighter Is Male or Female; Many Believe She Was Born a Guy And Changed Later
Since the inception of The Real Housewives of New Jersey, Melissa Gorga has been a fan favorite and one of the show's main stars. Although the mother of three has always been beautiful, many fans believe she has had cosmetic surgery to improve her appearance. The 43-year-old reality television personality has agreed to certain prior actions but disputed others. Below are detailed specifics of Melissa Gorga's plastic surgery and her before and after images.
Melissa Gorga's Plastic Surgery: The Real Housewives Star Opens Up About Her Nose Job And Breast Augmentation; Workout Routine, Diet, And Before-And-After Pictures!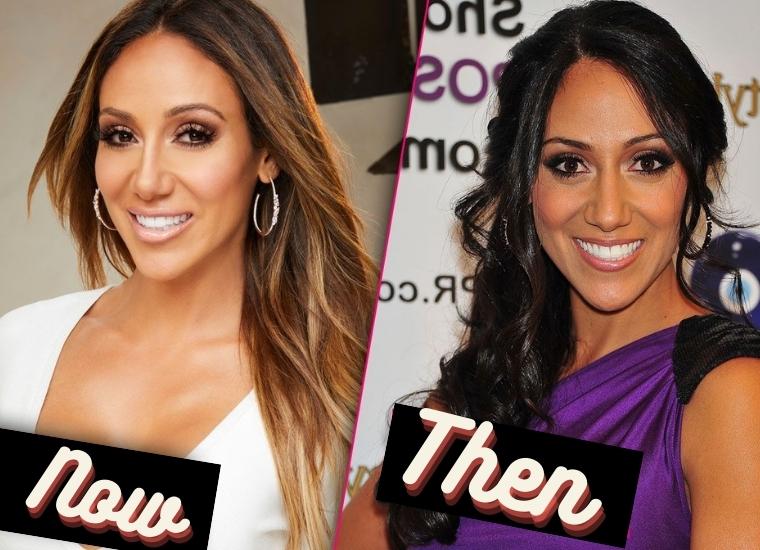 Plastic surgery is nothing new for Melissa Gorga (@melissagorga). However, after appearing on Real Housewives of New Jersey, she had a significant transformation in her appearance. Since joining the program, she has been suspected of undergoing several surgical operations. Still, she did not speak out about them until her co-star, Jacqueline Laurita, accused her of having four-nose jobs. In 2016, Gorga disclosed that she had undergone a private nose operation.
Must read: Cris Cyborg's Plastic Surgery: What Caused Her Face and Body Changes? See Her Before-And-After Photo!
The singer ultimately acknowledged that her nose job was the worst-kept secret after a violent argument with her co-star, who claimed the book's author had four nose procedures. Upon first glance at both fresh and old photographs of Melissa Gorga, it is apparent that something is awry. Along with the remarkable change in her side profile, the bridge and tip of her nose have been reduced in size. Regardless of the surgeon's identity, he performed admirably. However, we can still observe that her nostrils have preserved their size and form despite being less pronounced.
Similarly, the RHONJ actress acknowledged having undergone two breast augmentation procedures in the past, one in her twenties and one later in life, according to her physician's recommendation. As indicated by before-and-after pictures, her breasts have also altered significantly over the years. If you've seen RHONJ seasons three and four, you'll note that Melissa Gorga has changed in several ways.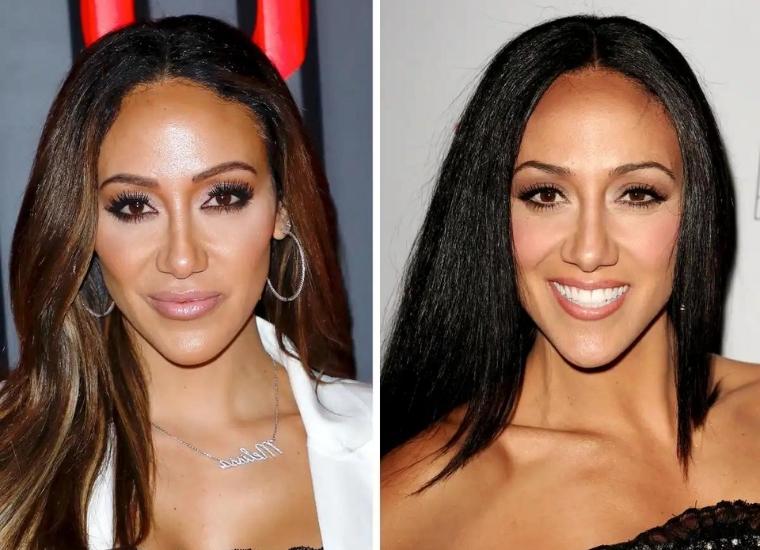 Similarly, the 43-year-old entrepreneur has developed bigger, fuller breasts that make men drool and women swoon. She acknowledged that pregnancy and nursing had altered her cup size from A to B. Then, she opted to undergo breast implants to restore her breasts' ideal size and form.
Must read: Austin Cowburn Weight Loss: Former Runner Lost 54 Pounds In 6 Months. Austin Cowburn Weight Loss Before And After Pictures
Melissa Gorga's cosmetic surgery extended beyond her breast augmentation and nose job. The fashion designer reportedly utilized Botox and cheek fillers to maintain her youthful appearance. Her face is more rounded and smooth. In her mid-forties, she has no wrinkles or drooping skin. Without plastic surgery, it would be impossible for a lady of her age to seem so youthful.
In addition, some of the American reality star's followers believe she utilized cheek fillers to augment the size and contour of her cheeks. When comparing the designer's before and after photographs, you will see a modest variation in her cheek size. Melissa Gorga is admitting to getting a lip job done. She got her lips reshaped in 2019. I the first time she got her lips done, will never forget. She did it randomly because she believed it made her appear seductive.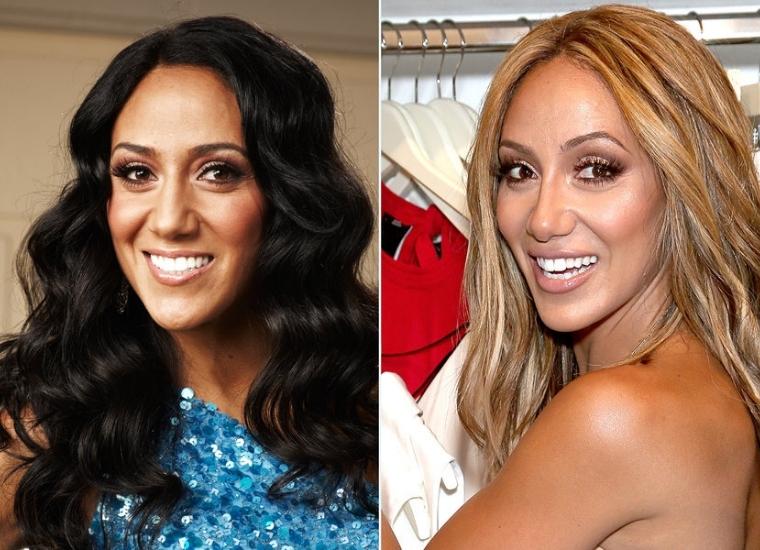 On the other hand, the On Display singer is lovely regardless of whether or not she has undergone plastic surgery on all her body parts. Even if she did not corroborate the reports, her before-and-after images would substantially improve her physical appearance. Melissa Gorga is lovely, and her followers continue to appreciate her different styles. In addition, her food and exercise regimen may contribute to the fact that she maintains a fit and attractive physique.
Her social meida accounts are: Instagram, Twitter, Facebook.