Jessica Chastain once denied undergoing plastic surgery and stated that she had no opinion on anyone who chose such procedures. She said that she hadn't ruled out the possibility in the future. Jessica Chastain's flawless complexion, especially when she wore no makeup and excellent skincare, made it appear like she did not need plastic surgery. However, following the skin damage caused by the cosmetics she was compelled to wear for The Eyes of Tammy Faye, things may not be the same. People assume that Jessica Chastain has undergone Botox, rhinoplasty, breast augmentation, and fillers.
American actress and producer Jessica Chastain has made a name for herself in Hollywood because of her exceptional acting skills. She is particularly recognized for her roles in feminist-themed films. She performed in the theatre and on television for numerous years before making her film debut in 2008 with Jolene at 31. Three years later, she received her breakthrough with the simultaneous release of six films. Since then, She has received three Academy Award nominations and one win.
Must read: Bella Hadid's Plastic Surgery: Fans Believe The Facelift And Eye Lift After The Nose Job Was Admitted In a Vogue Interview!
Jessica Chastain was nominated for an Academy Award for her performances as an aspiring socialite in The Help and a CIA analyst in Zero Dark Thirty. Her portrayal in The Eyes of Tammy Faye earned her the award. Her roles in the plays A Most Violent Year, Miss Sloane, and Molly's Game, as well as the television miniseries Scenes from a Marriage, garnered critical praise.
She recently appeared in The Good Nurse on Netflix. She has recently made several public appearances for the film's promotional tour. This has led to a rise in rumors regarding her plastic surgery, even though her flawless complexion shines without makeup. Even though the cosmetics she had to wear for The Eyes of Tammy Faye had harmed her complexion, her skin appeared healthy. People question if Jessica Chastain's appearance results from cosmetic surgery or her skincare regimen.
Jessica Chastain's Plastic Surgery: The Actress' Skincare Allows Her to Look Natural Without Makeup!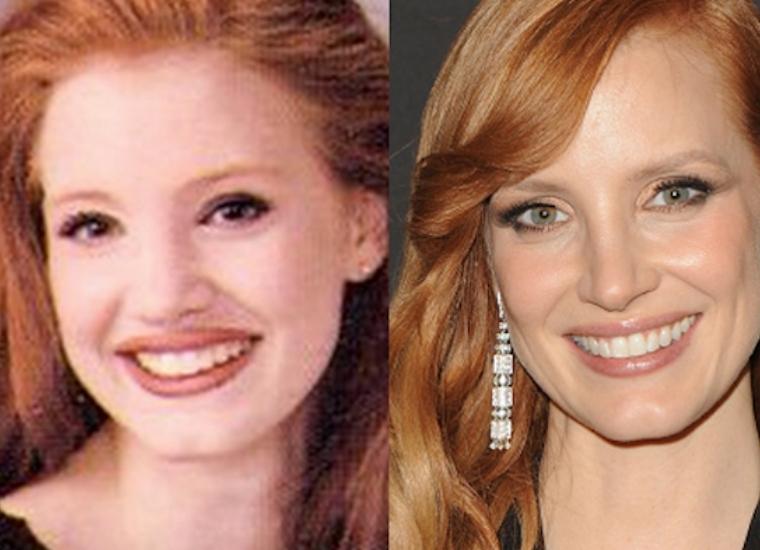 Jessica Chastain (@jessicachastain) has stated in the past that she has never undergone cosmetic surgery and has no judgment for those who have. She stated that she had not ruled out the possibility. People have recently speculated that she has undergone cosmetic treatment because she seems perfect without makeup. They believe she has received Botox, rhinoplasty, fillers, and breast augmentation.
Must read: Dan + Shay's Shay Mooney Discusses Her Nearly 50 lb. Weight Loss
Jessica Chastain is undeniably a phenomenal actress whose performances are consistently of the highest caliber, which causes constant conversation and praise. However, these are not the only remarks she receives; she also receives compliments regarding her attractiveness and skin tone (particularly when she is wearing minimal makeup and her freckles are visible). Her talent has never overshadowed her beauty as an actress, and her admirers are fully aware of this. They question if her beauty at this age results from plastic surgery or skin care.
The actress once stated that she had never undergone cosmetic surgery. When asked if she would ever consider a minor surgical change, she said she might get cosmetic surgery when she approaches 50 or 60. She also stated that she had not partaken in any and had no judgment for those who had. How could she if she hadn't ruled out cosmetic surgery herself?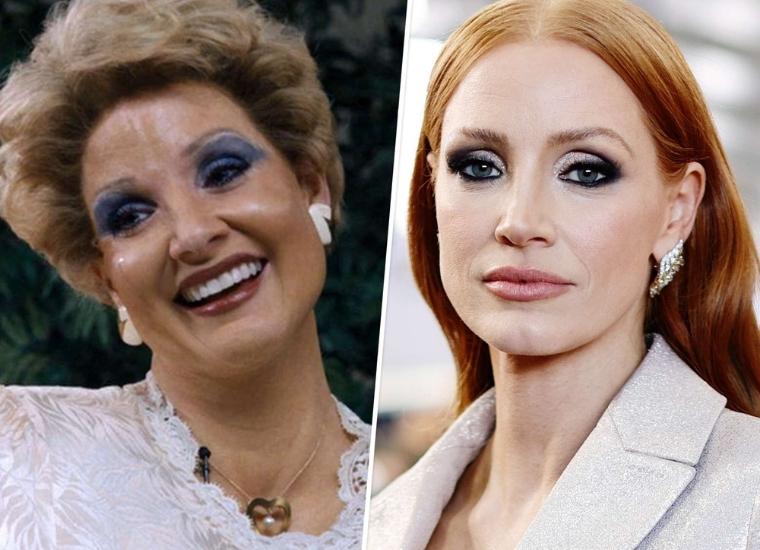 However, this discussion occurred around six years ago, in 2016, and things may have altered since then. Jessica Chastain is nearing 50, and the damage to her complexion caused by the cosmetics she wore for The Eyes of Tammy Faye may have accelerated her intentions to get plastic surgery. She had flawless skin and a gorgeous complexion before the film.
Must read: Puff Daddy Weight Gain: How Much Weight Gain Did Sean Combs Have? Has The Rapper Gained Weight Again?
According to Jessica Chastain, a diet devoid of animal products was the secret to her flawless complexion and beauty routine. She stated that the majority of her appearance was due to her diet, which was very clean. She stated that becoming vegan has radically altered her lifestyle. However, The Eyes of Tammy Faye also used cosmetics.
Jessica Chastain stated in an interview that her transition into Faye, which lasted up to seven and a half hours and featured extensive prosthetics, makeup, and wigs, caused her complexion to change after a few weeks. She stated:
This has very certainly caused irreversible harm to my skin. Listen, I eat a clean diet, take excellent care of my skin, and avoid the sun and all that other nonsense. However, it's hefty. And when you wear it all day, every day, its weight on your body causes your skin to expand. I eventually removed it and said, "I look fifty years old!" No, I'm joking. However, it's alright. This is for my art.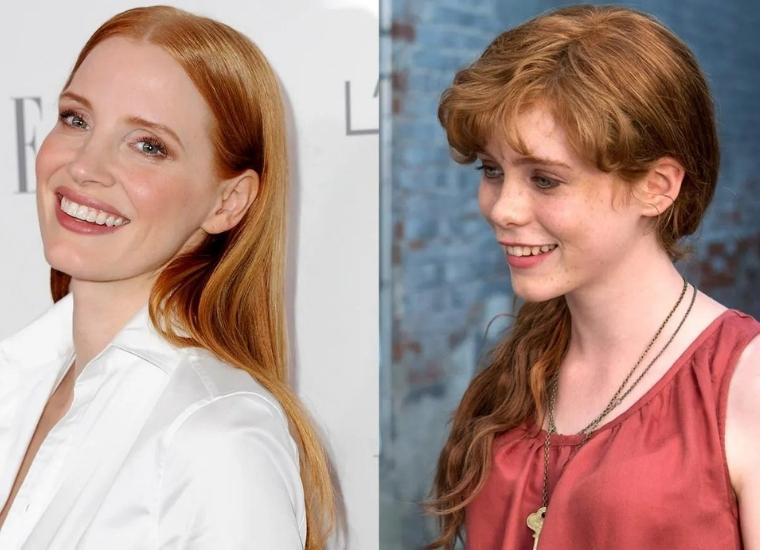 Was her vegan diet and sunscreen sufficient to prevent the skin damage caused by the cosmetics, or did she need plastic surgery?
If she did, though, she has not yet verified it. So, for the time being, all of the plastic surgery rumors around her are only rumors that have increased recently as she has been promoting her film The Good Nurse. People believe Jessica Chastain has received Botox, rhinoplasty, fillers, and breast augmentation. Could she have received it after 2016, or are people's assumptions incorrect?
Must read: Talia Jackson Weight Loss & Breast Reduction: Jade from Family Reunion: How Did She Lose Weight?
According to several experts, Jessica Chastain has undergone cosmetic surgery. According to Dr. Steven Fallek, the medical director of BeautyFix MedSpa, the actress from Interstellar looked to have undergone rhinoplasty since her nose was "slimmer" compared to her previous appearances, yet being "better and still natural." The board-certified plastic surgeon said that she may have undergone 'jaw reduction' and 'Botox to lift her brow.'