Sean Combs, commonly known as Puff Daddy, recently displayed his fat dad figure in an Instagram video after gaining around 60 pounds. After that, the rapper received several derogatory remarks regarding his weight and looks. In 2017 and 2014, Puff Daddy's weight increase was also a topic of attention.
Sean Combs, commonly known as Puff Daddy, P. Diddy, Diddy, and Puffy, is an American rapper, musician, record producer, executive, actor, and businessman. He was born on November 4, 1969, in New York City. He served as an Uptown Records talent director before founding Bad Boy Records in 1993. Since then, he has produced and developed artists, including Notorious B.I.G., Mary J. Blige, and Usher.
Until this point, he has published three albums, all of which have been financially successful. His debut album, No Way Out, is seven times platinum certified. The Saga Continues succeeded it… and Press Play, both financial successes. Puff Daddy founded the musical group Dirty Money in 2009. He produced their successful debut album, Last Train to Paris, released in 2010.
Must read: Talia Jackson Weight Loss & Breast Reduction: Jade from Family Reunion: How Did She Lose Weight?
Sean Combs has received two MTV Video Music Awards and three Grammy Awards. He also produced Making the Band on MTV. His estimated net worth is around $820 million. He is successful and wealthy, but it has not rendered him immune to public contempt and ridicule. He is despised and criticized for his (fat) physique, which fluctuates often. Due to his weight increase, he is often in the headlines. Here are the specifics on Puff Daddy's weight growth!
Puff Daddy's Weight Gain: People Are Making Fun of Sean Combs For Gaining Weight Again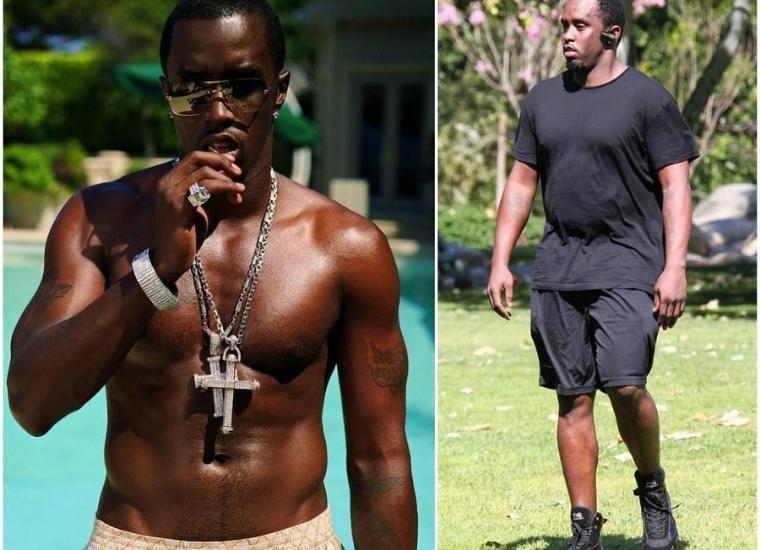 Puff Daddy (@diddy) is frequently in the news because of the numerous changes in his physique, which include dramatic weight growth and subsequent weight loss, only to regain it. His weight swings considerably. He has recently been in the headlines for the same reason. Puff Daddy has, well, puffed up again. Some media sites have stated that he has gained 60 pounds and is on the verge of surpassing 300 pounds. Before his weight gain, he weighed more than 200 pounds.
Must read: Jenny McCarthy Plastic Surgery: Did She Undergo the Operation? Analyzing Images from Now and Then!
Sean "Diddy" Combs has spent the last few months cruising the Mediterranean Sea on his $100 million boat, which is equipped with every imaginable luxury and comfort (Hundreds of bottles of liquor -read Ciroc- and a kitchen staff at his disposal to make whatever over-the-top meal he desires). Puff Daddy has been living his best life for the past three months, as seen by his weight gain.
For Puff Daddy, wealth and weight growth accompany the nicest things in life. From all appearances, he had been living a life of excess. Because only a few months ago, he weighed around 200 pounds, and now he has gained an additional 60 and is on the verge of surpassing 300. If he continues to gain weight at this rate, he will reach 300 pounds in no time.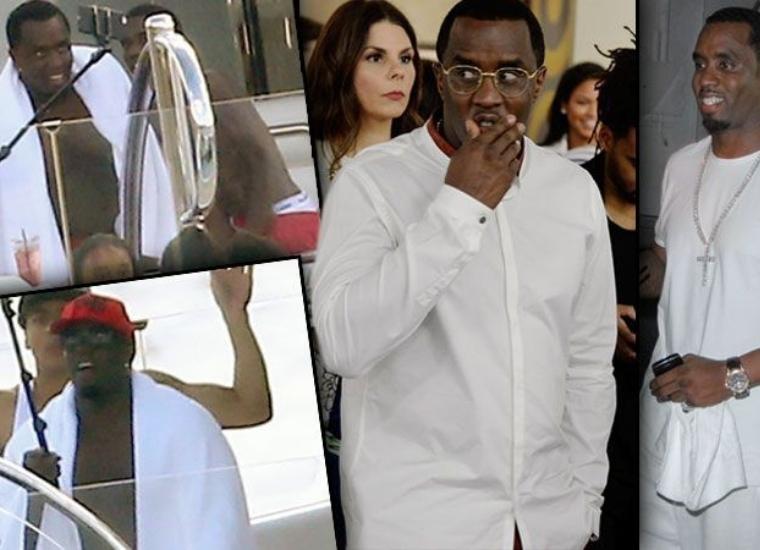 People have seen his weight gain, and they have done so audibly. According to their comments on Puff Daddy's looks, they do not care about making things simple for him to manage. While some are kind and well-intentioned, others are harsh and nothing more than anonymous trolls attempting to drag him down using his weight increase for no reason.
Must read: Sasha Pieterse Weight Gain: Why did Pretty Little Liars' Alison DiLaurentis Get Fat? Before And After Photos!
Some of his Twitter followers call him "Diddy Smalls," an homage to his late buddy and fellow rapper Biggie Smalls. Others are making complimentary remarks about his weight increase, such as 'he's got happy weight' and 'wining and feeding all those girls has him eating well' Some users are praising Puff Daddy's looks following his weight gain, using phrases such as 'He's sorta fine,' 'Y'all some haters, I dig his dad body,' and 'This is a nice, good look!'
Because of his weight increase, the rest are mocking him and blatantly criticizing him for his appearance. In an Instagram video of him departing a luxury plane with his body on full show, the rap mogul received several derogatory remarks regarding his physical appearance and weight. Puff Daddy flaunted his dad's body while wearing shorts without a shirt and a white bucket hat as he boarded a black SUV blasting his latest single Gotta Move On. This brought excessive negative attention to his weight increase and looks.
This is not the first time Sean Combs has received harsh remarks over his weight increase. In 2017, images of him spending time on his boat with his ex-girlfriend Cassie appeared on social media channels, prompting followers to comment on his bulging six-pack. TMZ stated that his three children's mother and ex-girlfriend Kim Porter defended him, stating that he no longer needs a six-pack to attract women, given his $820 million fortune.
In 2014, when he was spotted in his boat as he often does, there was the same topic and discussion over his weight increase.
Her social media accounts are: Instagram, Facebook, Twitter, Youtube.