Sphere Media revealed casting and production details of Season 2 of its Peabody award-winning original comedy Sort Of on Thursday afternoon.
Created by Bilal Baig and Fab Filippo, who also serve as co-showrunners and executive producers, Sort Of has made its way into the hearts of viewers from around the world, with many lives having been positively impacted by its approach to queerness and the universal experience of transition. Season 2 will consist of eight half-hour episodes and is set and filmed in Toronto.
Produced by Sphere Media (formerly Sienna Films), Season 2 will make its world premiere in Canada on CBC and the free CBC Gem streaming service, and in the USA on HBO Max, in Fall 2023. Season 1 of Sort Of is currently available to stream in Canada on CBC Gem, and in the USA on HBO Max.
The second season of Sort Of is the season of love. Loving your friends, family, work, romantic love and most importantly, self-love. Sabi (Baig) decides not only are they ready for some uncomplicated romance but they also want everyone to love each other. Unfortunately, with their dad's unexpected return from Dubai, the Kaneko-Bauers' struggles as Bessy is released from rehab, and issues at Bar Bük, Sabi is faced with situations and relationships that are anything but simple.
Amanda Brugel (The Handmaid's Tale) joins the ensemble cast this season as Gaia, artworld doyenne and 7ven's mother, known to crash 7ven's world and steal her friends, along with Raymond Cham Jr. (The Big Leap) who is welcomed as Deenzie's offspring, Wolf. Scott Thompson (The Kids in the Hall) will appear as Bryce, a wealthy investor and potential business partner.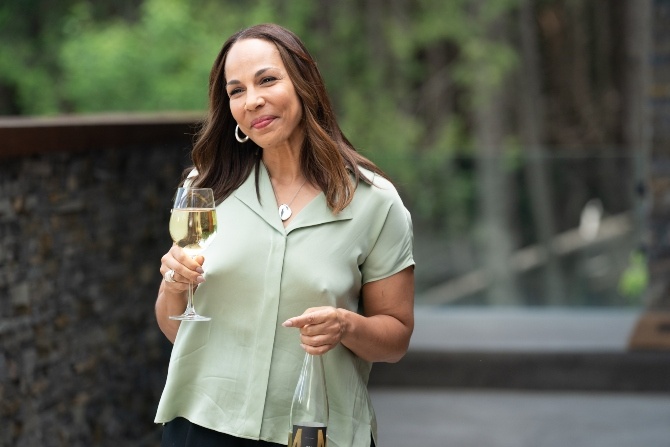 In addition to Baig, returning cast members include Gray Powell as Paul; Amanda Cordner as 7ven; Ellora Patnaik as Raffo; Grace Lynn Kung as Bessy; Supinder Wraich as Aqsa; Kaya Kanshiro as Violet; Aden Bedard as Henry; Cassandra James as Olympia; and Becca Blackwell as Deenzie.
"Following the unbelievably loving response to our first season, we can't wait to share the next chapter of Sabi's journey, and evolution of all our characters, with our audiences," said Bilal Baig and Fab Filippo, co-creators, co-showrunners, and executive producers.
"Season 2 of Sort Of is the season of love. There is friend love and family love and loving your work and the love of a place and romantic love. So many loves. Sabi is in search of the kind of pure and simple love but love no matter what form is complicated," adds Baig.
"Sort Of has resonated strongly with its audience thanks to the honest and relatable stories crafted by Bilal, Fab, the rest of the writers and our standout cast, and we're thrilled to be able to dig deeper in Season 2," said Jennifer Kawaja, executive producer, Sphere Media.
A CBC/HBO Max original series, Sort Of is produced with the participation of the Canada Media Fund. Bilal Baig and Fab Filippo are creators, executive producers and co-showrunners and Jennifer Kawaja (The Porter) is executive producer along with Bruno Dubé (Transplant). Directors for the new season are Fab Filippo (Save Me), Joyce Wong (Wexford Plaza) and J. Stevens (Slo Pitch). Jessica Daniel (Cardinal) is producer. Laura Perlmutter (Warigami) is co-executive producer. Series writers are Baig, Filippo, Ian Iqbal Rashid (Touch of Pink), Jenn Engels (Transplant), JP Larocque (Jann), Kyah Green (Corner Gas: Animated) and Léa Geronimo Rondot (Awake). For CBC, Sally Catto is General Manager, Entertainment, Factual & Sports; Trish Williams is Executive Director, Scripted Content; and Sandra Picheca is Director, Current Production, Comedy.
Sort Of Season 2 will premiere in Canada on CBC and CBC Gem, and in the USA on HBO Max, in Fall 2023.