Let's focus on the happiness that we were indulged in this week. A Rookie Blue wedding! You knew it wasn't going to be a direct line straight down the aisle, but there wasn't a moment of doubt that it wouldn't happen, right? I mean, fans may not love the writers for their Marlo plot points (as many of you have mentioned, repeatedly) but everyone watching had to have confidence that the writers aren't that cruel!
Before we dive into this article, take some time to appreciate the Rookie Blue boss on season 7!
So here we stand, at the beginning of the last recap, possibly of the last Rookie Blue episode ever. Steel yourself and let's rip the Band-aid off together, okay?
UGH, MORNING PEOPLE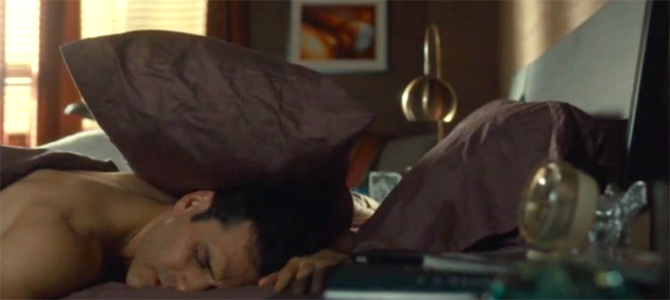 Amirite, Sam?
SCISSORS CUT PAPER, PAPER COVERS ROCK, MURDER CASE TRUMPS WEDDING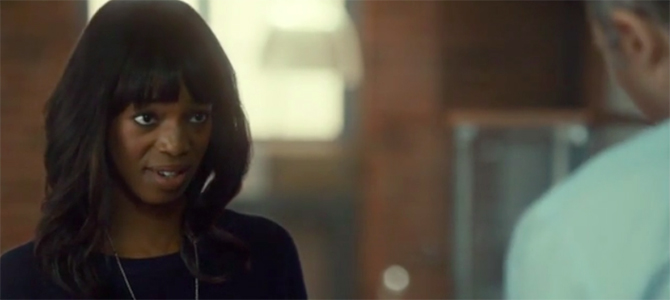 Apparently the maid of honour has to have a working "whodunit?!" theory for Jarvis before she's excused to take on her maidenly duties. Luckily, help is on hand!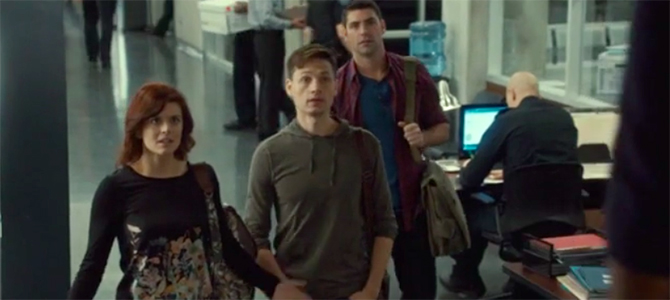 Yep, they look confident and competent. Ish.
MUSSOLINI MADE THE TRAINS RUN ON TIME, HOWEVER…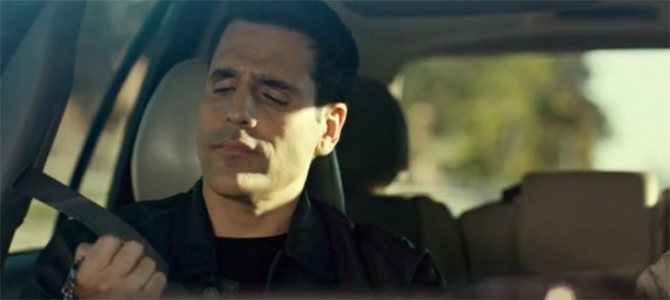 He'll be of no help to Sam Swarek when it comes to traffic and making sure his bride-to-be McNally in on schedule.
FLOWER POWER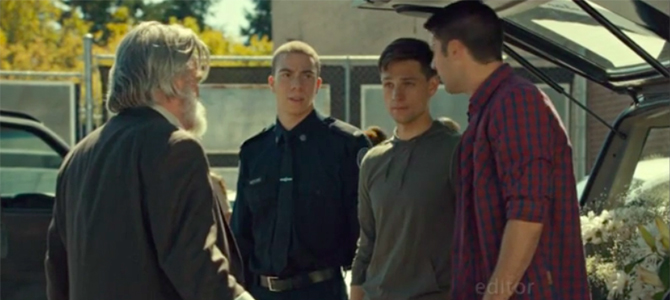 These three are in charge of flowers and delivering the father of the groom? Pray for them.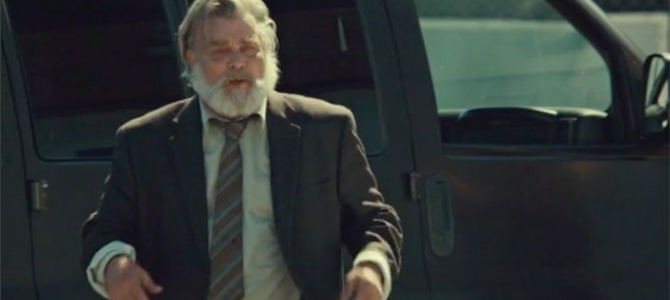 Ps. Meet Jay Swarek
FURTHER PROOF THAT NICK COLLINS IS, LIKE, THE BESTEST PERSON EVER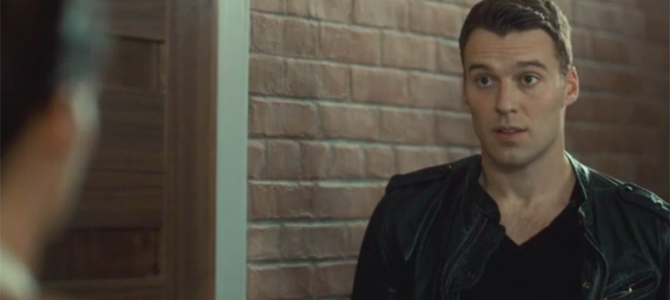 Nick is not attending the wedding but still drops by to see if Andy needs anything. Turns out she needs help finding her vows…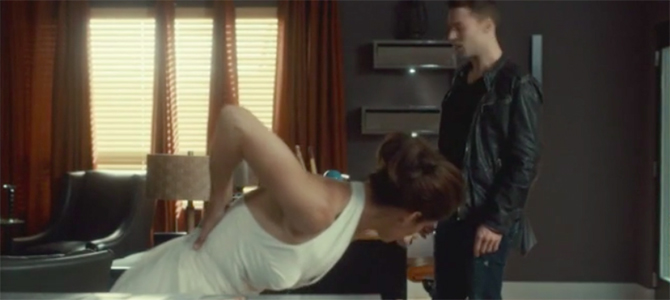 And a seamstress.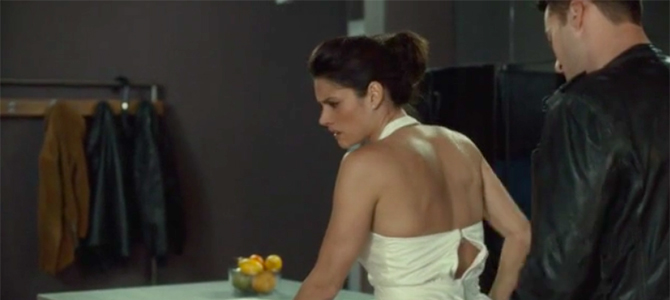 Which NICK IS.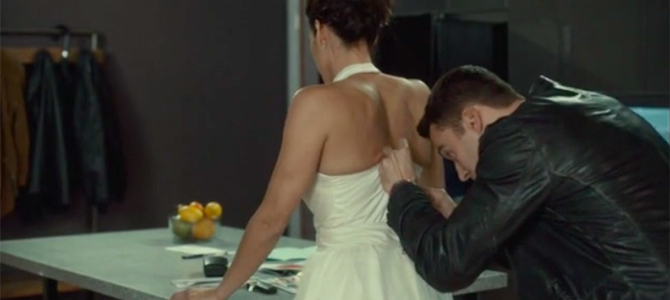 MOTIVE: "THEY'RE MARRIED."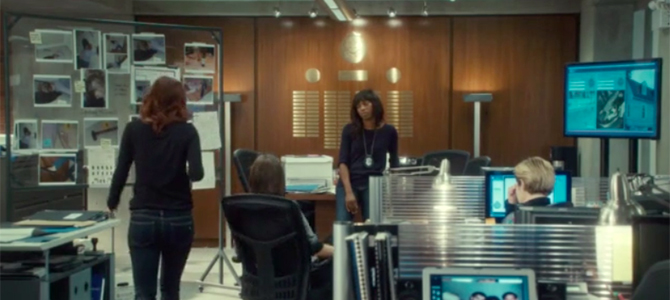 The abysmal going theory. Traci's never getting to this wedding.
ALSO LIKELY NEVER GETTING TO THIS WEDDING?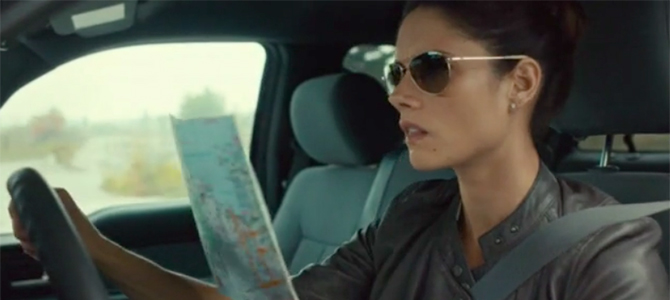 Andy McNally. 1) Because she's using a PAPER MAP to navigate.; and 2)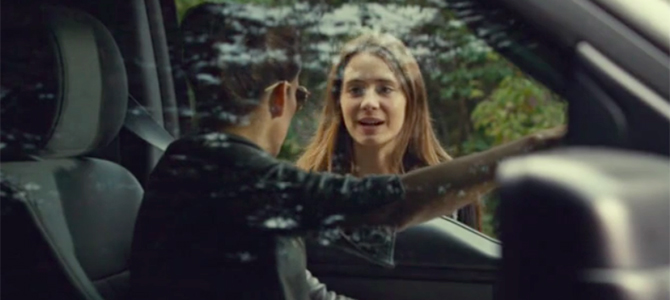 Because this chick literally stood in the middle of the road and then got in the truck when Andy stopped.
ADVENTURES WITH CHRIS AND DOV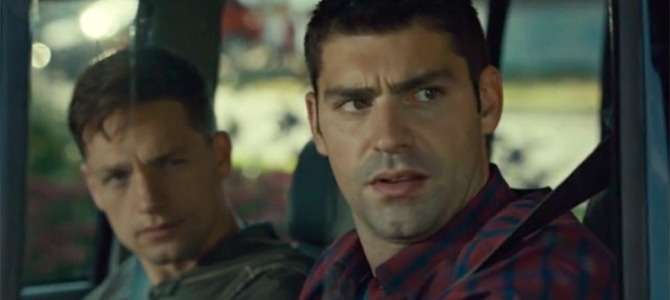 Well-intentioned but definitely not equipped to manage Jay Swarek's sketchy tales. I mean, they tagged in Duncan for assistance: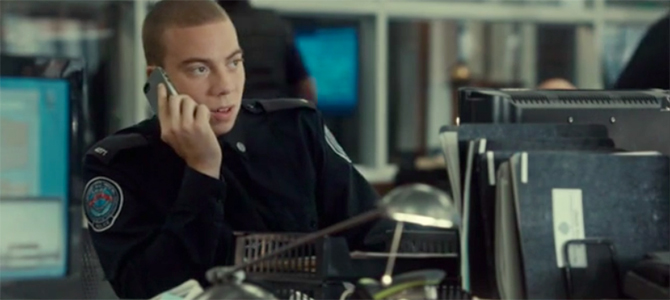 Desperation, thy name is Epstein. And Diaz. You have two names, Desperation. Maybe they're hyphenated. Shut up. Let's move on.
CELERY!!!!
She's back!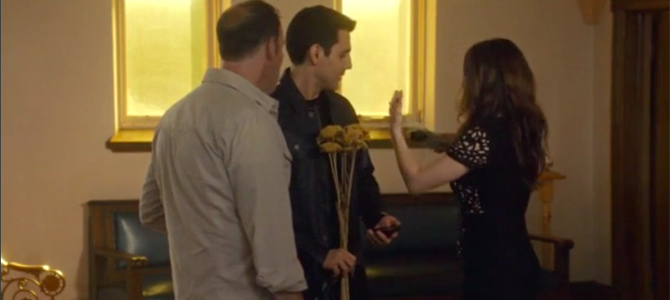 And she's purifying. Emily Hampshire, you're a joyous sight for sore eyes.
ABANDONED ON THE SIDE OF THE ROAD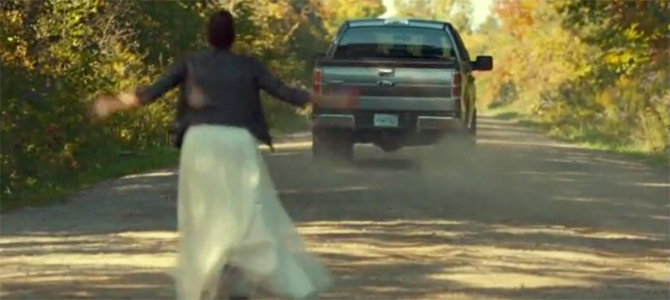 THIS IS WHAT YOU GET FOR MEDDLING, McNally! Your truck stolen by a girl named Starr, who stabbed a dude in a convertible.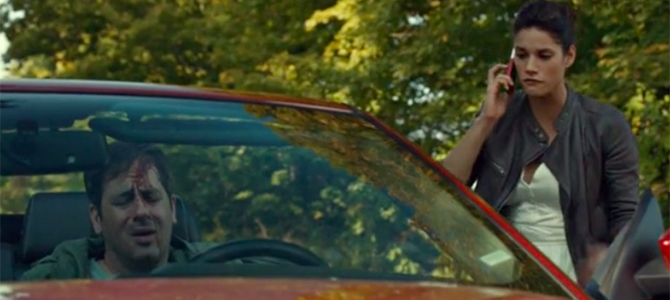 With a cell phone that's dying. I mean, dead.
DUNCAN AND THE NEVER-ENDING QUEST FOR A PLUS ONE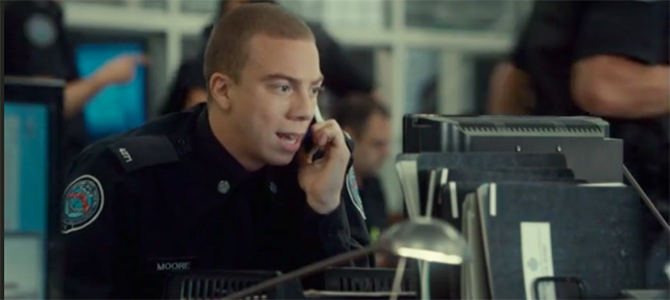 For the love of all things pure and wonderful, someone just tell Duncan he can bring a date to the wedding. Provided he can find someone willing. (Seriously though, great running gag, Rookie Blue writers! Way to bring some comedic lightness to an episode riddled with drama.)
CHLOE THE MUPPET AND THE PIRI-PIRI CHICKEN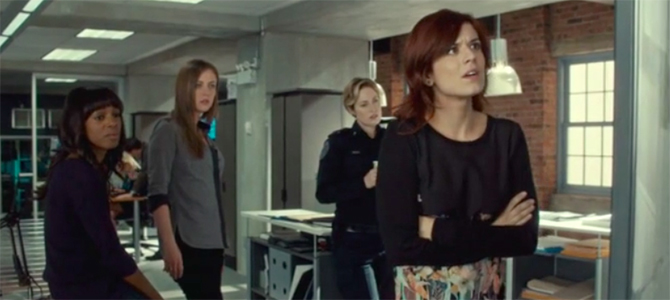 She may be a little weirdo, but she's totally cracked open the murder case for Gail, Traci and Frankie. It was frozen chicken and a woman who tripped and landed on a hammer and died. Tragic but not murder.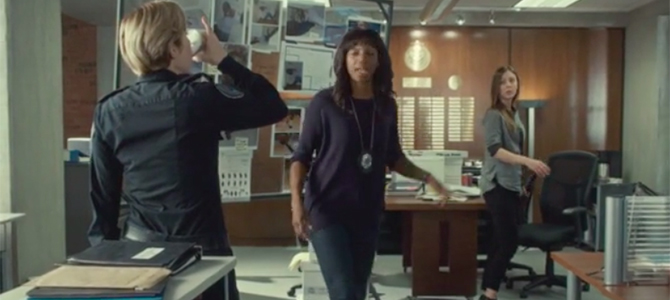 On the upside, Traci's dragging Frankie to the wedding as her plus one with a sly wink to Gail and a "you can thank me later" for the ages.
LET'S PLAY "GUESS WHAT SAM SWAREK'S THINKING"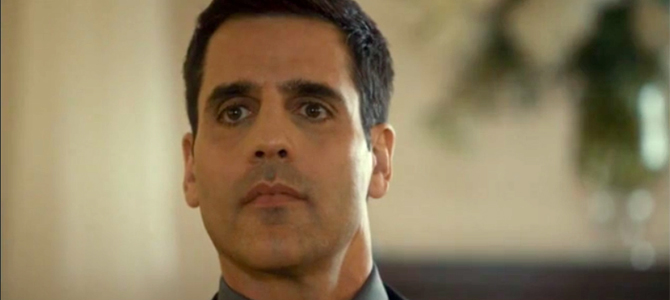 Is it
a) "oh shit, I'm being left at the alter?"
b) "seriously, McNally?!" or
c) "Dad?!?!"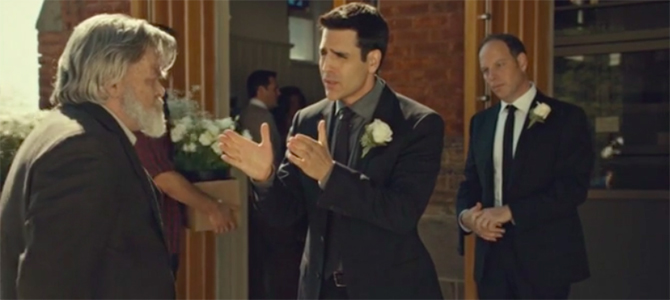 Ding, ding, ding! If you picked C, you're a winner!
THE BIGGEST MYSTERY OF THE SEASON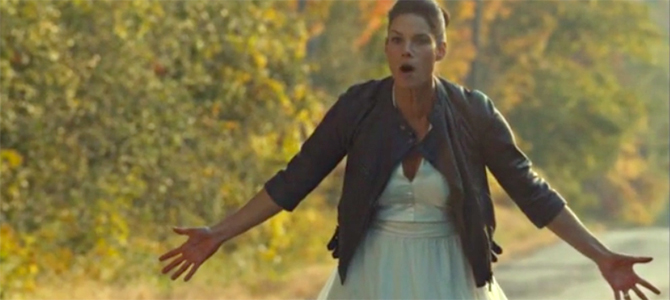 After the bleeding dude, and the dirt roads, how is Andy's wedding dress still immaculately white?
DUNCAN TO THE RESCUE!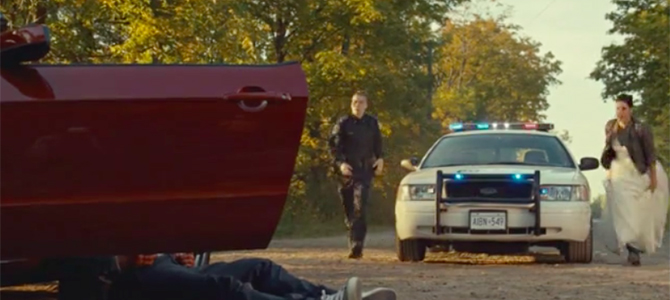 DUNCAN, everybody! DUN.CAN. Tracked Sam's truck's nav system right to Andy. Let it sink in. I still haven't recovered from the shock.
TWO WEDDINGS AND A FUNERAL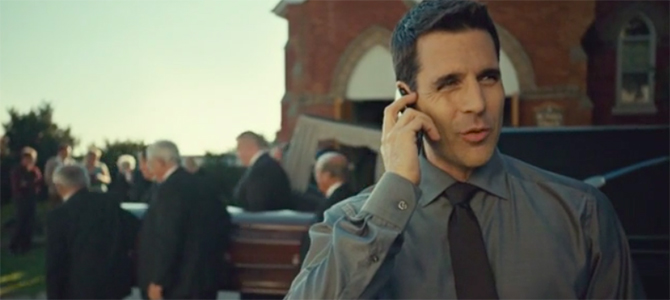 Technically one failed wedding attempt and then a rescheduled wedding, with a funeral in the middle.
THE MONEY SHOT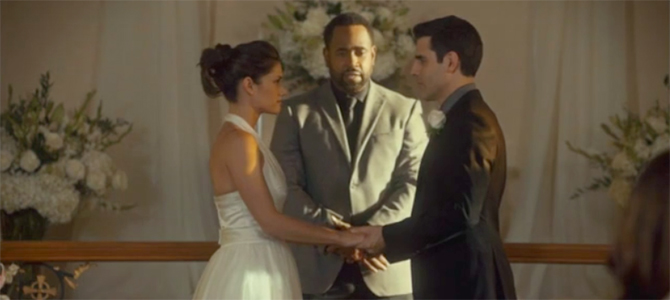 Rejoice, McSwarek fans! They made it down the aisle, said "I do," exchanged rings, and everything!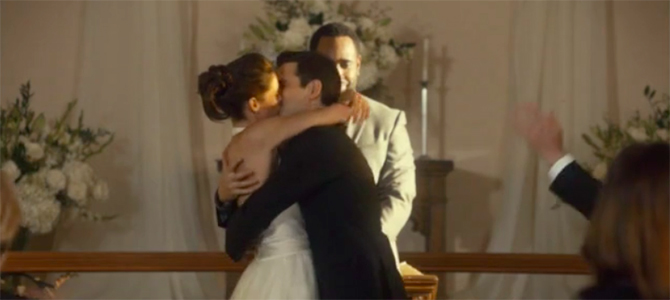 Toss the bouquet, throw the rice, shed a tear over their totally perfect, while still imperfect vows. (Note to my future self, incorporate this line into your vows: "And while I will not obey you, per say, I will always hear you.")
HAPPY ENDINGS AND BROMANCES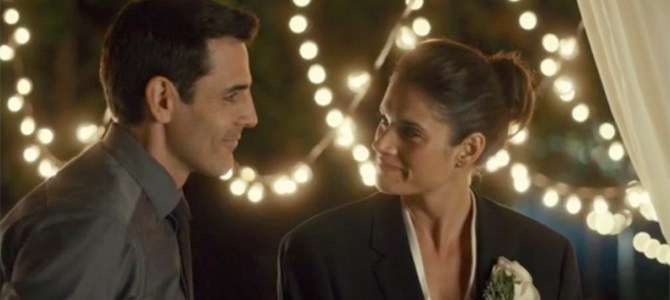 Siiiiigh.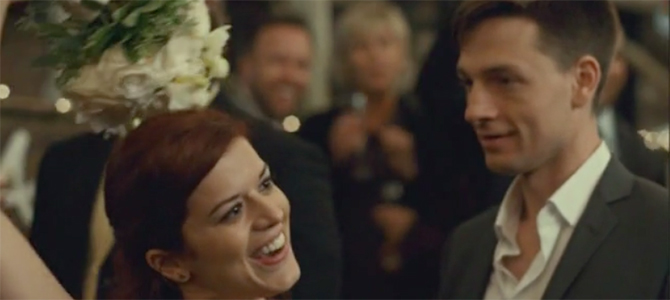 Chloe's got dibs on the next waltz down the aisle!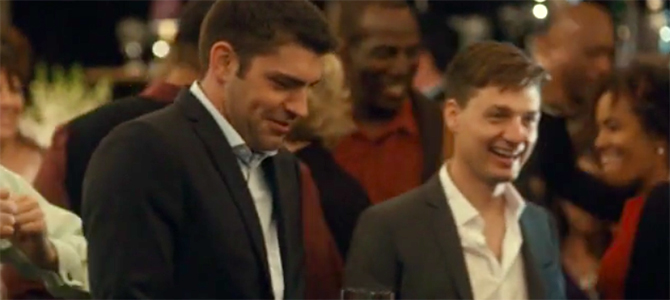 Oh, like I was going to deprive you of these two busting a move on the dance floor. Do you know me at ALL?!
AWWWW. MORNING PUPPIES!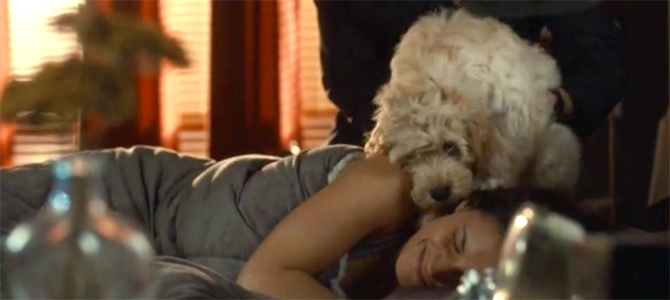 Amirite, Andy?
LEAST SURPRISING WEDDING HOOK-UP EVER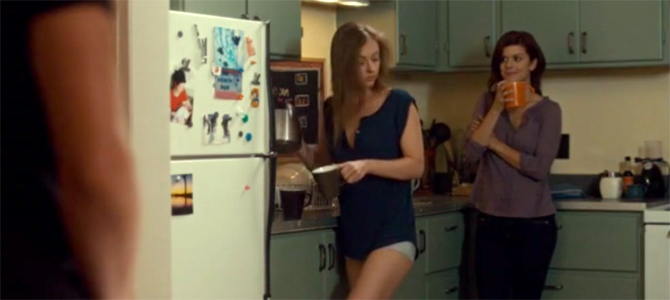 I mean, obviously Frankie and Gail were heading to this ending.
BUSINESS AS USUAL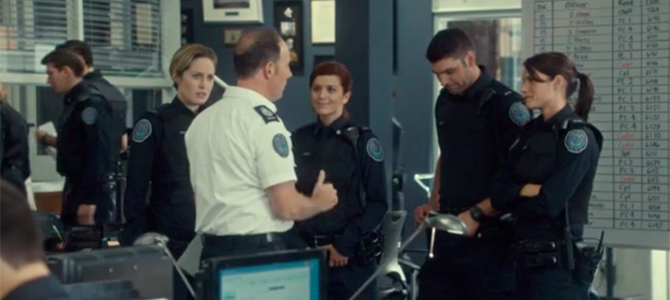 Well, not exactly as usual, but the gang's still together at 15 Division. Oliver Shaw returned to his white shirt and corner office. Epstein moved up to detective in training. Traci's been promoted to the head of Guns & Gangs. And a new batch of rookies arrived to be trained by McNally, Peck, Diaz, and Price.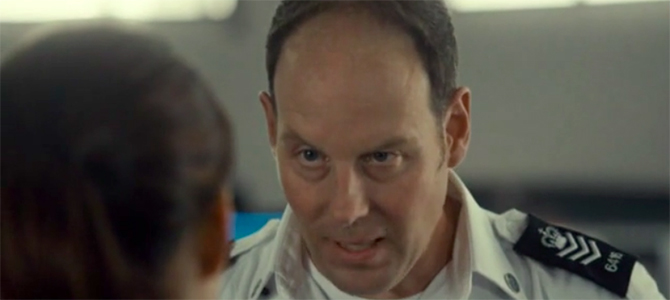 Serve, protect, and don't screw up.
FADE TO BLACK. Are you okay? Do you need a hug? Is this your current status: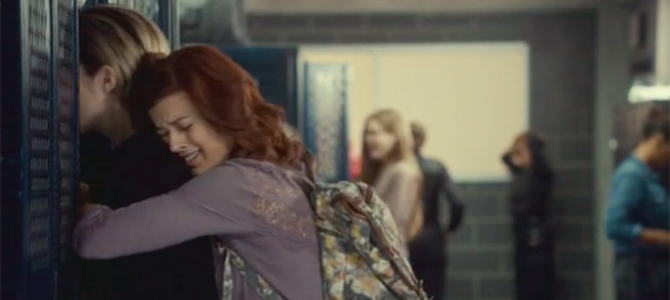 I mean, if this is going to be the end of the road, I think I'm satisfied with it. Sam and Andy tied the knot, which is as close to happily ever after that real life will offer. The rest of the gang were given solid glimmers of similar fates — happy, fulfilling endings, together and pursuing their goals and dreams. And a new batch of rookies to train.