In an interview, Reid Ewing admitted to receiving many plastic surgery procedures, including chin and cheek implants, fillers, and fat transfers. The before and after photographs of Reid Ewing's (who portrayed Dylan on Modern Family) face reveal the effects of cosmetic surgery.
The actor desired cosmetic surgery due to body dysmorphic disorder. After relocating to Los Angeles to pursue an acting career, Ewing wrote about how he inspected every part of his physique in his HuffPost piece. Today, in 2023, Reid Ewing uses Instagram to raise awareness about eating disorders and body dysmorphia.
Reid Ewing, an actor and musician from the United States was born on November 7, 1988. In the ABC comedy Modern Family, he played the characters of Charlie Plunk, Zeke, Luther, and Dylan.
Ewing performed on stage in the South Florida region. Before moving to Los Angeles, he attended the Dreyfoos School of the Arts in West Palm Beach and the New York School of Film and Television. In April 2010, he was picked for the MTV film The Truth Below.
In addition to acting, Ewing plays piano, guitar, and banjo. On Modern Family, his character sings the song he penned, In the Moonlight (Do Me). In 2011, he also appeared in Where's the beef? Advertisements for Wendy's.
The Floridian native made waves in 2015 when he tweeted his sexual orientation (via Entertainment Tonight). Fans and followers are interested in every aspect of his life due to his Modern Family role. The actor's plastic surgery procedures became a topic of internet discussion among certain enthusiasts. Read this article to discover more about Reid Ewing's cosmetic surgery.
Modern Family Cast in 2023 Following Reid Ewing's Plastic Surgery, Reid Ewing Said He Underwent Plastic Surgery Due To Body Dysmorphia!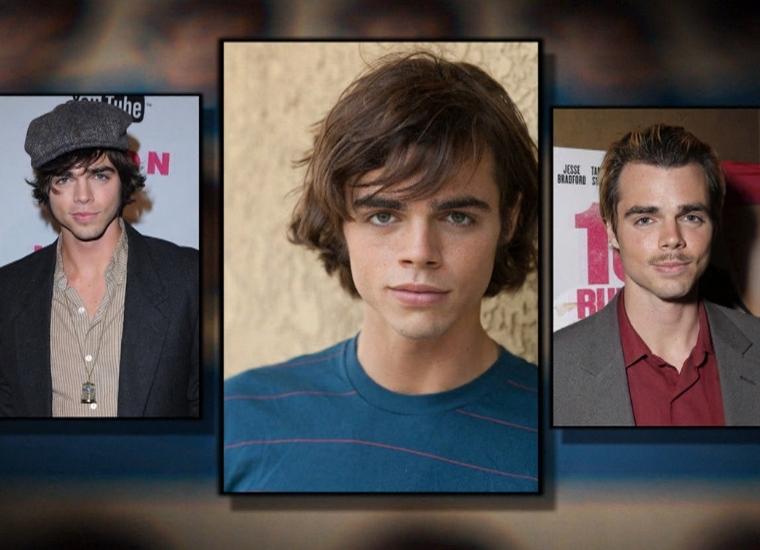 Reid Ewing (@reiddoing) detailed his plastic surgery experience in a 2015 HuffPost article. During the interview, he acknowledged undergoing many cosmetic surgeries, including cheek implants, chin implants, fillers, and fat transfers. Due to his body dysmorphic problem, the actor desired cosmetic surgery. After going to Los Angeles to pursue an acting career, Ewing described how he scrutinized every aspect of his body in his HuffPost article.
Must read: In Grey's Anatomy, Jake Borelli Has Gained Weight!
He decided swiftly to get plastic surgery to fix his perceived defects. Ewing claims he was compelled to wear a full-face mask while he recovered from the excruciating pain caused by his original cheek implants. The surgery distorted his face, prompting a physician to recommend a chin implant to correct the issue. Ewing quickly realized that every new operation demanded the following procedure to correct undesirable anomalies.
During all of his treatments, the actor from Good Luck Charlie had to spend a great deal of time away from the public, which impeded his capacity to search for acting parts. Even when he was cast in part, such as Dylan in Modern Family, Ewing was required to remove the facial implants and replace them with temporary fillers and fat transfers. As a result of the experience, Ewing finally pledged to avoid cosmetic surgery at all costs.
In an interview with Instinct Magazine, Reid Ewing elaborated on the issue that led him to become locked in the cycle of cosmetic surgery. Due to his fixation with his body dysmorphic disorder, he could not devote his full attention to his role as the charming and quirky Dylan on ABC's Modern Family. His before and after photos reveal the alterations he endured from plastic surgery. The actor remarked during an interview:
My situation was quite intrusive. It was a violent act committed against me. I wish I had a bit more confidence in myself.
Must read: Actress Mila Kunis Shocking Weight Loss For 'Black Swan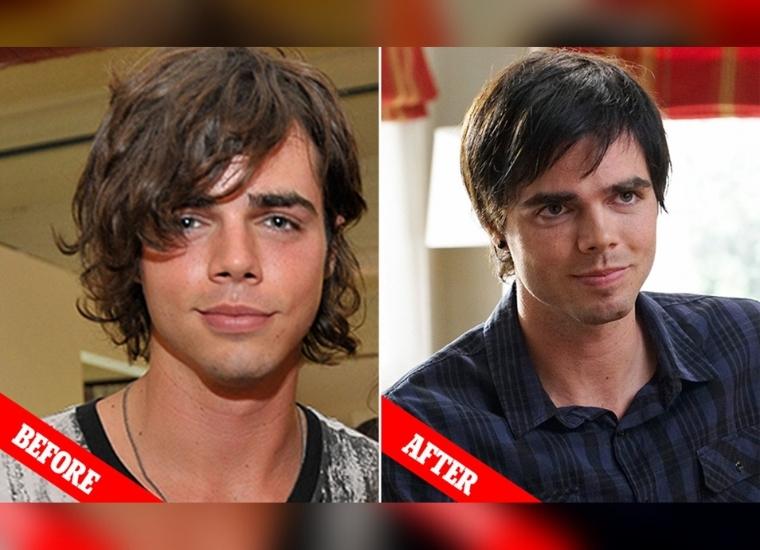 Ewing stated that the years he spent filming Modern Family were challenging since he had to deal simultaneously with his profound anxieties and his cosmetic surgery. He argues that instead of thoroughly preparing for the role, he was writing about body dysmorphic disorder and contemplating his acting future.
Ewing added in a separate interview with CBS News that working on Modern Family while fighting body dysmorphic disorder was difficult because he had to find a method to overcome his worries. Ewing declared:
There were occasions when I objected to being recorded from a certain angle. It is distracting when you believe you are inexcusably ugly, and I would frequently trip over it.
Ewing seeks to appreciate other areas of his life, such as his personality and objectives, to cope with his disease. In September 2023, Reid Ewing published a self-care awareness post on Instagram to educate his fans and followers about body dysmorphia and eating disorders. The actor from Modern Family stated a wish to undo cosmetic surgery. And explained that:
Now I realize I was OK, to begin with, and didn't require the operations.
His social media accounts are: Instagram