Mind Your Manners Stephanie Osifo, Sara Jane Ho, Rachel Jones, William Termini, Christy Aldred, Illiana Nuez McDonnell, and Bunny Yan are included in the Netflix cast.
A Netflix reality series, Mind Your Manners, introduces viewers to etiquette. Each episode of the program shows a new individual eager to improve and attain their objectives. To do this, they contact Sara Jane Ho, an international etiquette instructor whose experience and understanding are nothing short of amazing.
Must read: Lily-Rose Depp's Plastic Surgery: Did The Model Willingly Have Plastic Surgery?
The show's first season had many captivating cast members with captivating backstories that captivated the audience. As a result, many individuals have been interested in learning more about the cast members. So, here is all the information you require.
Meet the Mind Your Manners Cast on Netflix: Everything You Need to Know!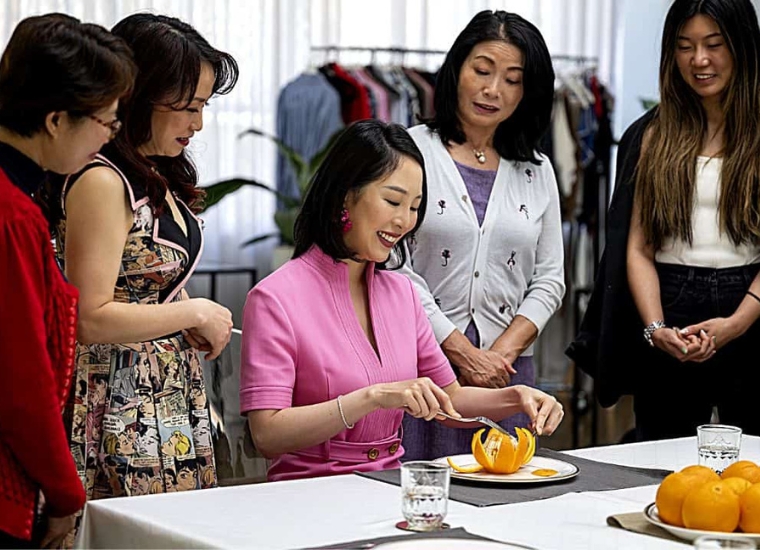 In Season 1 of Mind Your Manners, international etiquette instructor Sara Jane Ho helps six clients improve their manners. She guides them on a journey of self-discovery that goes beyond teaching them proper etiquette by demonstrating how to handle personal and professional problems with flair and grace. Meet the presenter and cast of this new lifestyle reality television program.
Bunny Yan
Bunny (@sooobunny) is a part of the Mind Your Manners show's cast. Sara's final pupil in season one of Mind Your Manners is Bunny. At 12, she emigrated to the United States from China. Feeling imprisoned between two cultures, she desires Sara Jane's assistance reconnecting with her Chinese ancestry.
The accomplishments of Bunny in the fashion world have been nothing short of remarkable. As a Fashion Storyteller and Founder of Leftside Of Fashion, she intends to merge fashion, humor, and sustainability. She has been the founder/CEO of Squirrels since March 2013. She is also a startup mentor for many startup incubators.
Illiana Nuez McDonnell
Illiana (@illianamcdonnell) is a member of the Mind Your Manners show's cast. She joined the Netflix program at age 31 to reclaim her self-confidence. She is a new mother who finds it difficult to concentrate on her objectives while caring for her 10-month-old daughter. She collaborates with Sara Jane to build self-affirming and healthy lifestyle habits since she is fatigued and in a funk.
Must read: Does Eugene Die In Wednesday: What Episode Did His Death Appear?
On January 10, 2021, Illiana gave birth to her daughter Camila Lucia McDonnell. The cute infant girl was featured on the Netflix show and is showered with parental affection. In June of 2023, Illiana and Liam revealed they were expecting their second child in November of that year.
Christy Aldred
Christy is a member of the Mind Your Manners cast of the program. She is a mother who places her family's demands before her own and needs self-care. She is fatigued from parenting a 9-year-old child at 50 and thinks that Sara Jane may assist her in regaining confidence and expanding her company.
In addition to selling her earrings on online marketplaces, Christy appears to be preparing to build her website. Moreover, the entrepreneur offers her items in actual storefronts.
Raishel Jones
Raishel is a member of the cast of the show. She is prepared to return to the workforce now that her two daughters are older. Despite her lack of confidence, she works with Sara Jane to update her resume and gain the confidence to apply for her dream job.
Must read: Jonah Hill's Weight Loss Surgery: Reddit Alleges Lap Band Surgery; Explains Diet and Exercise!
The reality TV star appears to be making significant strides in the industry, as her passion for fashion is evident throughout the show. Raishel and her daughters received the second-best-dressed family award at the Myer FOTF competition on Stakes Day 2023.
Stephanie Osifo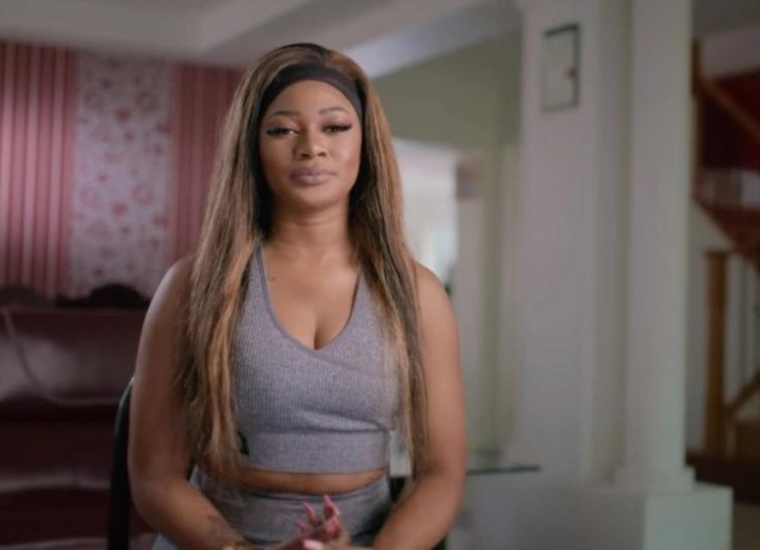 Stephanie (@officialyabish) is their first student of Sara and a cast member on the Netflix program Mind Your Manners. The young woman sought the coach's support in reorienting her life and overcoming her previous hurts. Stephanie and her family presently reside in Sydney, Australia. In addition to her parents, she has younger siblings for whom she wishes to be an influence.
Stephanie is someone with a handicap who identifies as a "party girl." After building a vivid character in nightclubs, she collaborates with Sara Jane to ton down her outfit and exhibits a professional demeanor.
William Termini
William (@will termini) is also a member of the Mind Your Manners show's cast. He is an introverted systems engineer seeking a love relationship. He believes that Sara Jane may teach him to be more aggressive and personable.
Must read: Pauly D's Girlfriend 2023: Is He Still in a Relationship With Nikki Hall? Have They Become Engaged or Married?
William enjoys sharing his photographs on Instagram with his followers. In addition, he has two YouTube channels with a wide range of content. As of this writing, William is a Cyber Security Engineer. Moreover, it does not appear that he is currently in a meaningful relationship.