As of 2023, Paul Michael DelVecchio Jr., also known as DJ Pauly D, is in a committed relationship with his 30-year-old girlfriend, Nikki Hall. The couple's separation rumors are completely false. They are still together, yes. However, the couple still needs to become engaged or married. Nikki's Instagram username (@nikkisaintclaire) can be followed to learn more about her.
Paul Michael DelVecchio Jr., born in Providence, Rhode Island, on July 5, 1980, is an American television personality and DJ best known as Pauly D and DJ Pauly D. Additionally, he is well-known for his participation in the MTV reality series Jersey Shore.
Pauly D is the first housemate from Jersey Shore to have his spinoff. In 2012, the show focused mostly on his DJ profession as he headed on tour across America. The program's original name, DelVecchio, was changed to The Pauly D Project after its March 29, 2012, MTV premiere.
Similarly, Pauly D dated Nikki Hall beginning in 2020. The pair initially met when she was a contestant on the 2019 reality show Double Shot at Love. Even though he was already a household name due to his stint on 'Jersey Shore,' fans did not meet Nikki until Jersey Shore: Family Vacation, in which Pauly D introduced her. Since the couple seemed so in love, people have wondered if Nikki is still Pauly's significant other. Here's what we've found!
Pauly D's Girlfriend 2023: He Is Still Dating His 30-Year-Old Girlfriend Nikki Hall; Find Her on Instagram!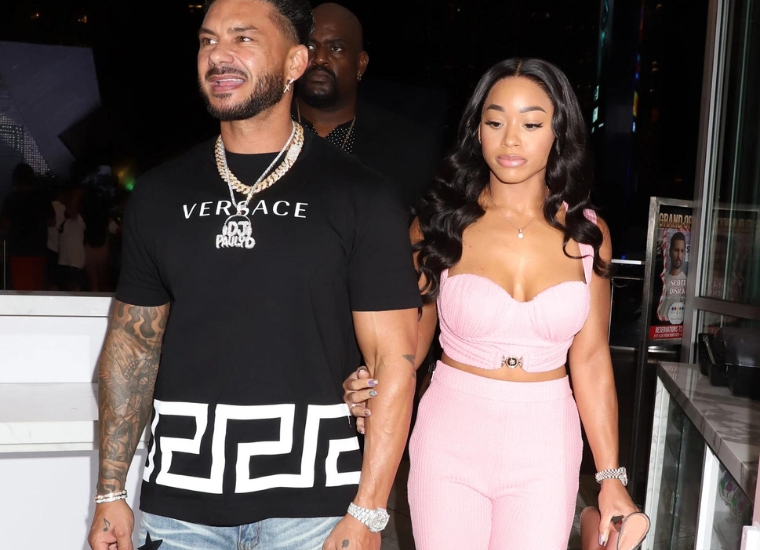 Pauly D (@djpaulyd) and Nikki Hall (@nikkisaintclaire) are still dating the 30-year-old woman he introduced to his Jersey Shore: Family Vacation co-stars. The DJ also introduced Nikki to Amabella Sophia Markert, his daughter from a previous relationship with Amanda Markert, in 2021. This was a significant step in the couple's relationship.
In February 2021, the pair shared an endearing Valentine's Day celebration on social media, demonstrating their eternal love for one another. The anniversary of their first year together was another major occasion in their relationship. Pauly D organized a nice party for Nikki to make her feel special. ACCORDING TO RUMORS, Pauly D may have proposed, but the pair has yet to confirm the claim. Currently, the couple is enjoying their time together and is optimistic about the future. We wish for this wonderful couple's engagement/marriage and their continued happiness.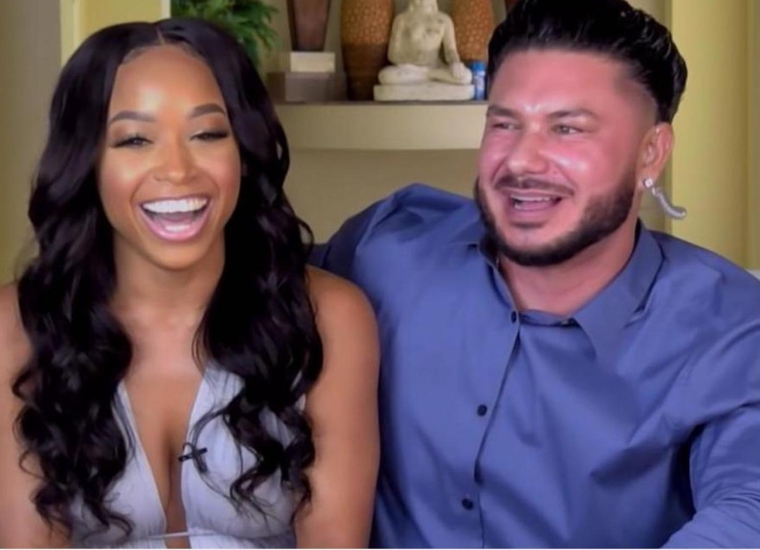 After around two years of dating, the pair who met on Season 1 of Pauly and Vinny Guadagnino's dating show Double Shot at Love have taken their love to the next level. Even though they are not yet engaged or married, the couple has moved on from hiding their romance and is now openly celebrating it, with Nikki accompanying Pauly on his DJing trips. Pauly stated to TooFab.
It's nice to be back. It's awesome to have someone to share this with. I frequently told her, "When I was touring, I did this and that." Now I can show her, which is pretty amazing.
Pauly feels uncertain about the future of his and Nikki's relationship. Who knows what the future will bring? We are simply taking things day by day. We have no plans and are simply enjoying one other's company."
Nikki gets along well with the rest of the Jersey Shore crew, which is fortunate for Pauly. Pauly was astonished at how rapidly Nikki bonded with the family, as they all adore her. According to Pauly's longtime roommate Mike "The Situation" Sorrentino, Nikki is "the one" for Pauly.
Since Pauly's Jersey Shore roommates have been a part of his life for over 12 years, he is happy and somewhat relieved to learn they all appreciate having Nikki around. Pauly did not indicate whether he expects to propose to Nikki in the future, but it is safe to conclude that he intends to be with her for the foreseeable future.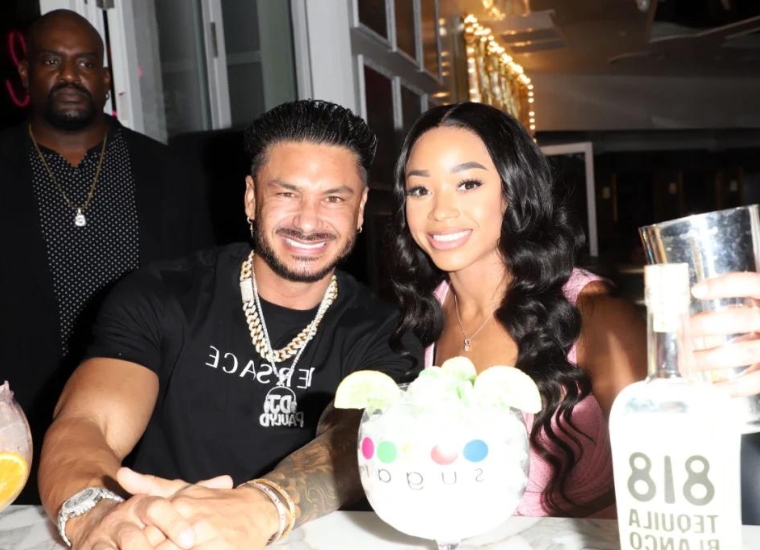 This is the first time Pauly's admirers have witnessed him fall in love with a woman. In reality, this is his first meaningful relationship featured on the show. Fans are so enamored with Pauly and Nikki's love that they want them to launch their spinoff series. Due to the couple's determination to keep the circumstances of their relationship private, a spinoff is quite unlikely.
His social media accounts are: Instagram, Twitter, Facebook.