As the summer sun graces the charming landscapes of Greece, the alluring island of Mykonos once again emerges as the ultimate celebrity hotspot. Renowned Hollywood stars and notable figures from various domains have converged on this picturesque island, creating a star-studded spectacle that captivates both locals and visitors alike.
With its pristine beaches, vibrant nightlife, and luxurious ambiance, Mykonos stands as a magnet for those seeking the perfect blend of relaxation and glamour. Let's delve into the captivating stories of some of the prominent celebrities who have chosen Mykonos as their summer retreat in 2023.
Matt Damon and the Hemsworth Brothers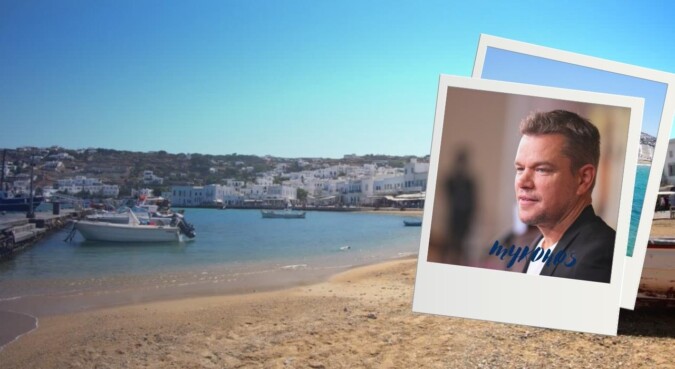 The allure of Mykonos has beckoned Hollywood icons, and this year is no exception. Matt Damon and the Hemsworth brothers, Chris and Liam, have been seen relishing the island's offerings. From the sun-kissed beaches to the exquisite dining establishments, these A-listers have taken advantage of the island's charms.
Known for its sandy shores and lively atmosphere, Mykonos has consistently attracted Hollywood's elite, further solidifying its status as a must-visit destination.
Demi Moore's Return to Mykonos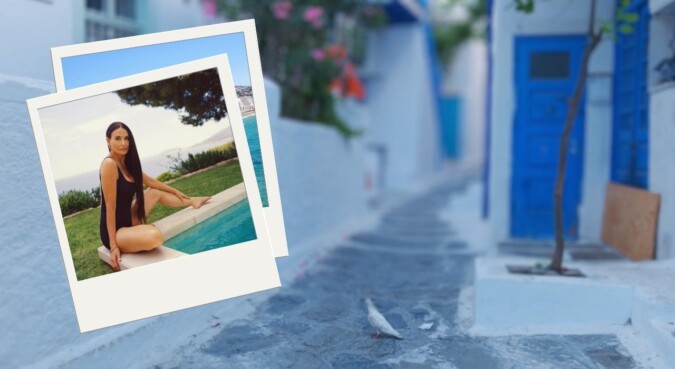 Demi Moore, the Hollywood luminary, has made her way back to Mykonos for yet another enchanting summer. Familiar with the island's irresistible allure, Moore's presence has sparked excitement among both locals and fans worldwide.
A birthday bash organized by Veronika Pastra became the perfect occasion for Moore to grace the island with her star-studded presence. Her joyous moments, including lively dances and soulful renditions, have been shared through captivating photos and videos that circulate across online platforms.
NBA Stars Invade Mykonos
View this post on Instagram
The Greek paradise has also become a magnet for sports enthusiasts, as NBA stars have descended upon its shores. James Harden, Shaquille O'Neal, Magic Johnson, and other notable basketball figures have chosen Mykonos as their preferred vacation destination. The island's mesmerizing beauty, coupled with its vibrant atmosphere, provides the perfect backdrop for these sports icons to unwind and enjoy the summer season. "While many Hollywood stars chose Mykonos for their vacations, the same didn't apply to NBA players.
It was rare to see someone from the NBA on the island," said the representatives of kinglikeconcierge.com, one of the largest rental agencies for VIPs on the island. They continue, "It's a trend that started about 3-4 years ago. Perhaps it's because top athletes now come to Greece to compete, or maybe it's just a new fashion. We can't know for sure. In any case, it's wonderful to see athletes of this caliber up close, whom we have all admired on the courts."
Antigoni Buxton's Radiance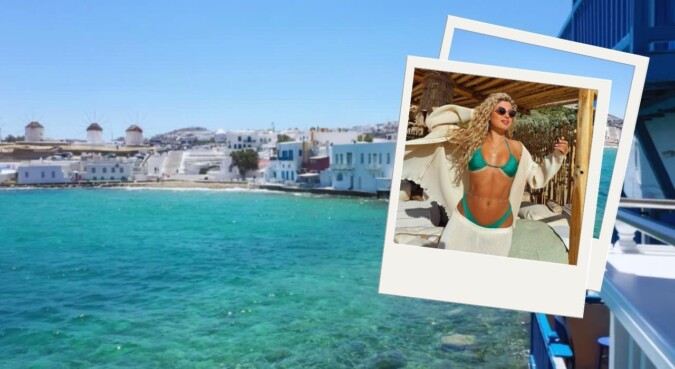 Former Love Island contestant Antigoni Buxton has graced Mykonos with her radiant presence. Basking in the Mediterranean sun, Antigoni showcased her stunning figure on the island's beaches. With her captivating journey on Love Island and her dedication to her music career, she exemplifies the island's fusion of beauty, talent, and charisma.
Christian Bale's Family Retreat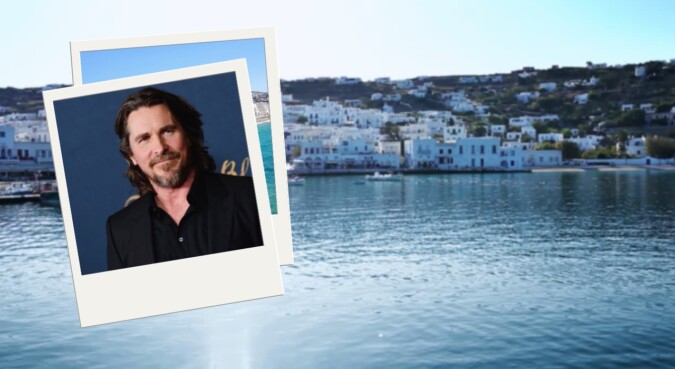 Hollywood star Christian Bale chose Mykonos as his family's summer retreat. Spotted strolling the charming streets with his wife and children, Bale's presence adds a touch of glamour to the island's ambiance. Known for his acclaimed performances, Bale's choice of Mykonos underscores the island's universal appeal. Watch the video here.
Kida's Melodic Journey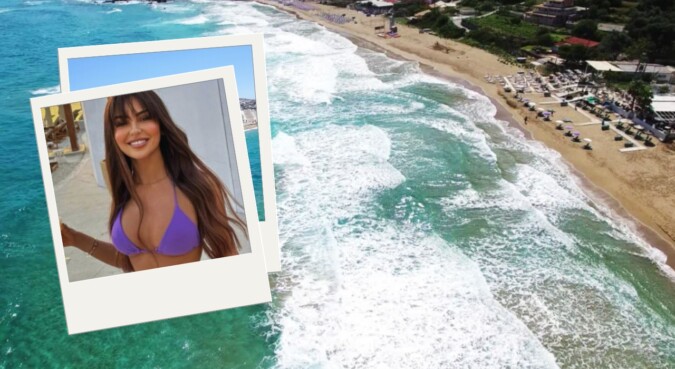 The magnetic charm of Mykonos recently drew the talented Albanian artist Kida to its shores. At just 25 years old, Kida has established herself as a musical sensation with her unique blend of pop, R&B, and hip-hop.
Her star power is undeniable, as evidenced by her numerous awards, including the MTV Europe Music Award for Best Albanian Act in 2018 and the Top Awards' Best Artist accolade in 2019. Mykonos provided the perfect backdrop for Kida to unwind and indulge in the island's luxurious offerings, adding another layer of allure to her illustrious career.
Dolph Lundgren's Island Getaway
View this post on Instagram
Hollywood heavyweight Dolph Lundgren also chose Mykonos as the ideal setting for his summer vacation. The iconic Swedish actor, known for his roles in over 30 films, including "Rocky IV," graced the island's renowned Nammos in Psarrou with his presence.
Accompanied by his fiancée, Emma Krokdal, and close friends, Lundgren savored the island's beauty and luxury. His engagement to Emma Krokdal in June 2020 added a touch of romance to his Mykonos escapade, making it a memory to cherish.
Leigh-Anne Pinnock's Island Sojourn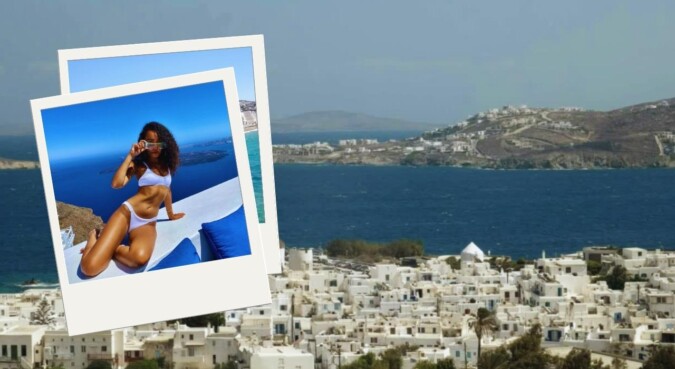 The enchanting landscapes of Mykonos welcomed British singer Leigh-Anne Pinnock for an unforgettable summer getaway. As a member of the popular female pop group Little Mix, Pinnock's presence added a dash of stardom to the island's ambiance.
With her friends by her side, Pinnock enjoyed three glorious days on the Island of the Winds, savoring the sun, the sea, and the island's renowned beach bars.
Anitta's Beachside Adventure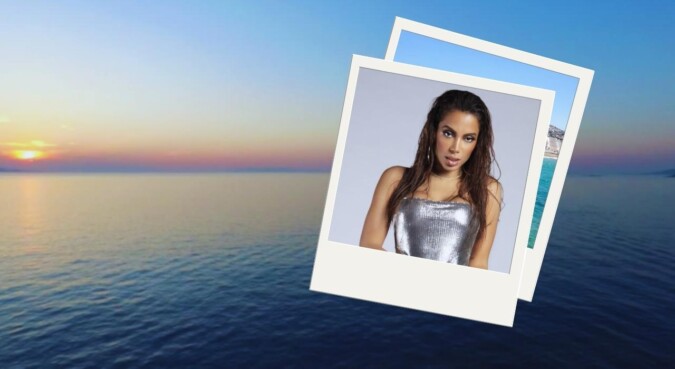 The vibrant Brazilian singer Anitta chose Mykonos as her sun-soaked sanctuary this year. Known for her energetic stage performances, Anitta's presence on the island added a burst of energy to the serene landscapes.
Sporting a striking red bikini and stylish black sunglasses, Anitta revealed in the island's warm waters, creating memories that will undoubtedly become part of her storied journey.
Jude Bellingham's Seaside Respite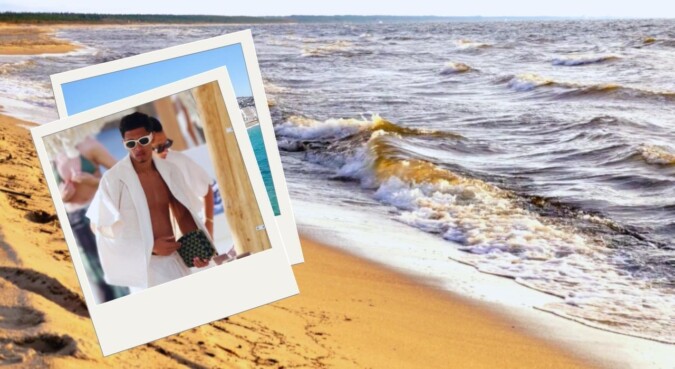 Jude Bellingham, the international football sensation and Real Madrid's newest acquisition, opted for Mykonos to kick off his summer vacation. Photographed enjoying the Cycladic island's pristine beaches, Bellingham's relaxation amid the sun and sea showcased his laid-back spirit.
After overcoming knee concerns, Bellingham's choice of Mykonos as his retreat emphasizes the island's therapeutic allure.
Alix Ashley Earle's Island Adventure
View this post on Instagram
The dynamic TikToker Alix Ashley Earle ventured to both Mykonos and Santorini to embrace Greece's splendor. As an influential figure on social media, Earle's presence sparked excitement among locals and visitors alike.
Her walk along the picturesque streets of Matogiannia and her joyful moments on the islands were shared with her devoted followers, offering a glimpse into her island journey.
Maria Menounos' Greek Odyssey
View this post on Instagram
Greek-American journalist, television presenter, and actress Maria Menounos embarked on a memorable vacation in Mykonos and Santorini with her husband, Keven Undergaro. Amid the anticipation of their first child's arrival via surrogacy, Menounos revealed the beauty of the islands.
From the breathtaking Santorini sunset to the cosmopolitan ambiance of Mykonos, Menounos' journey exemplified the harmony of nature and luxury.
Mohamed Salah's Island Bliss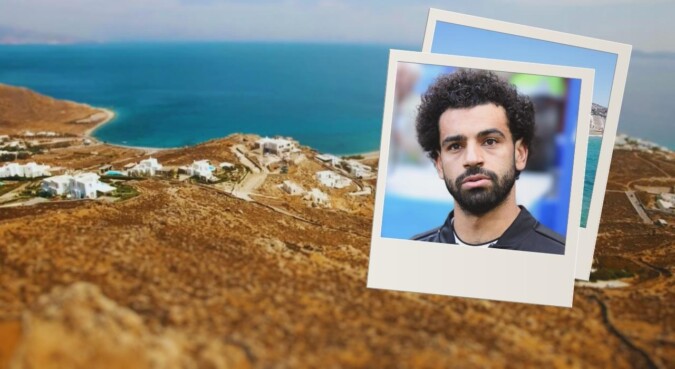 Liverpool star Mohamed Salah found solace in Mykonos, a destination he has grown fond of. Sharing glimpses of his time by the beach on Instagram, Salah's presence adds a touch of football glamour to the island's offerings. Amid the excitement of his football career, Salah's choice to unwind in Mykonos showcases the island's universal appeal.