Marbella, the sun-kissed jewel of Spain's Costa del Sol, is a dream destination for families seeking a perfect blend of sun, sand, culture, and fun.
This enchanting coastal town is not just a playground for the rich and famous; it offers a plethora of activities and attractions tailored to delight children and adults alike.
Let's read more the best kid-friendly activities and attractions Marbella has to offer in 2023!
Ahoy, Pirates! Set Sail for Adventure at the Marbella Boat Rental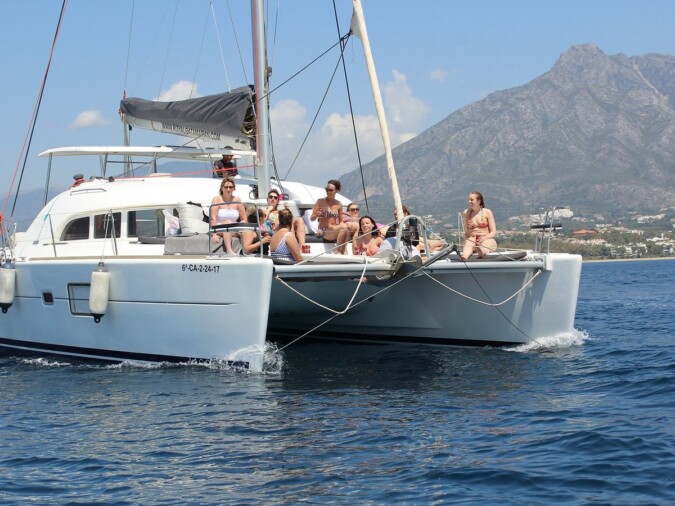 Imagine the sparkle in your children's eyes as they hop aboard a pirate-themed boat, ready to embark on a thrilling adventure across the azure Mediterranean Sea. Marbella Boat Rental offers various vessels, including kid-friendly, pirate-themed boats that will make your family feel like the swashbuckling heroes of the high seas.
Feel the warm sun on your skin and the salty breeze in your hair as you explore the picturesque coastline, marveling at its hidden coves, and discovering the abundant marine life beneath the waves. Don't forget to pack a picnic to savor on a secluded beach – creating precious
memories that will last a lifetime.
Delight in the Magic of the Enchanted Forest at Parque Aventura Amazonia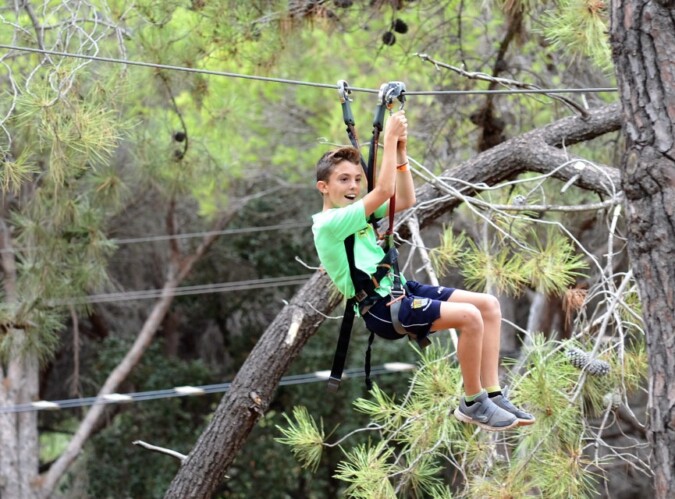 Nestled among Marbella's lush green hills, Parque Aventura Amazonia is a thrilling treetop adventure park where your family can unleash their inner Tarzan. This enchanting forest offers over 83 challenges spread across six adventure circuits, suitable for children as young as four years old.
Let your little explorers swing from tree to tree, balance on wobbly bridges, and zip line through the forest canopy, all while safely harnessed and under the watchful eyes of trained instructors. With varying levels of difficulty, this exhilarating adventure park promises an unforgettable experience for children and adults alike.
Unleash Your Inner Artist at the Marbella Art School
Fancy a day of creativity and self-expression? The Marbella Art School provides an ideal setting for your family to explore their artistic side. Offering a variety of workshops and classes tailored to different age groups, this vibrant art hub encourages children and parents to unleash their inner Picasso.
From painting and pottery to sculpture and photography, the Marbella Art School cultivates a nurturing environment where your family can bond over their shared passion for art. As a bonus, you'll bring home unique souvenirs crafted by your own hands – a priceless reminder of your time in Marbella.
Splash Away at the Aqualand Costa del Sol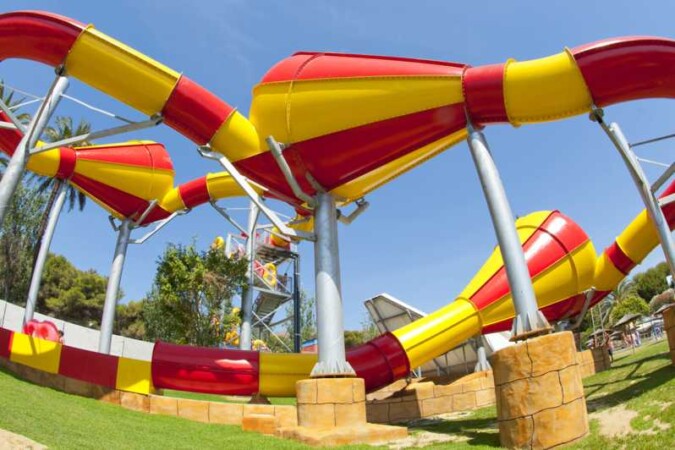 For a day of wet and wild fun, look no further than Aqualand Costa del Sol. Just a short drive from Marbella, this sprawling water park features an array of slides, pools, and attractions guaranteed to keep your family entertained for hours.
Brave the dizzying heights of the Kamikaze slide, float along the lazy river, or challenge your family to a race down the Crazy Cones. With a designated children's area, complete with shallow pools and pint-sized slides, Aqualand Costa del Sol caters to water babies of all ages.
Explore the Wonders of the Sea at Selwo Marina
Transport your family to an underwater wonderland at Selwo Marina, where you can immerse yourselves in the beauty and diversity of marine life. This captivating marine park showcases an array of aquatic species, from playful dolphins and cheeky sea lions to vibrant tropical fish and mysterious jellyfish.
Enjoy engaging presentations and interactive experiences, such as the opportunity to swim with sea lions or feed penguins. With its emphasis on conservation and education, Selwo Marina is a fantastic way to inspire a love for the ocean and its inhabitants in your children. This magical marine adventure is not to be missed during your family vacation in Marbella.
A Journey Through Time at the Alcazaba de Marbella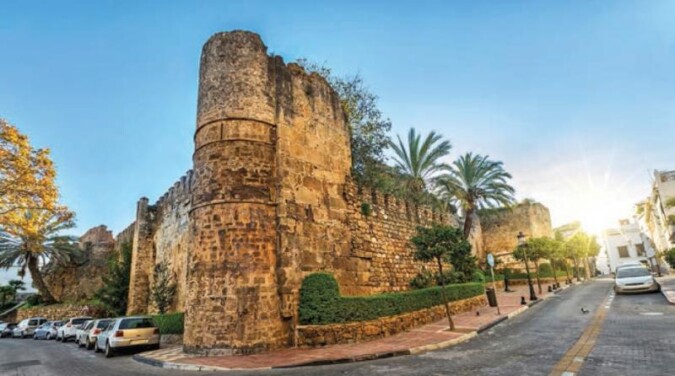 Step back in history and ignite your children's imagination with a visit to the Alcazaba de Marbella, a captivating 10th-century Moorish fortress perched atop a hill in the heart of the town. As you wander through its ancient walls and courtyards, you'll feel transported to a bygone era of sultans, knights, and enchanting tales.
Children will love exploring the nooks and crannies of this historic gem while learning about the rich history of Andalusia. The fortress also offers stunning panoramic views of Marbella and the Mediterranean Sea – a perfect backdrop for a family photo to remember your trip by.
Discover the Wonders of Nature at the Marbella Butterfly Park
For a truly mesmerizing experience, take your family to the Marbella Butterfly Park, a magical haven where hundreds of delicate, colorful butterflies dance and flutter amid lush, tropical greenery. Housed in a beautiful Thai-inspired building, this enchanting park is home to over 150 different species of butterflies from around the world.
As you stroll through the park's climate-controlled environment, you'll be treated to a kaleidoscope of colors, with butterflies of all shapes and sizes flitting gracefully around you. Children will delight in watching the butterflies feed, as well as observing the fascinating life cycle of these delicate creatures up close, from tiny eggs to wriggling caterpillars and elegant chrysalises.
The Marbella Butterfly Park also features a charming insect museum, where your little explorers can learn about the intriguing world of insects and arachnids. With interactive displays and hands-on exhibits, the museum will spark your children's curiosity and inspire a love for the natural world.
This enchanting visit to the Marbella Butterfly Park will leave your family with a deeper appreciation for the beauty and fragility of nature – a truly unforgettable experience that will be cherished by children and adults alike.
Wrap Up: Marbella – A Family Paradise
We don't know about you, but as far as we're concerned, Marbella's sun-drenched beaches, rich cultural heritage, and diverse array of kid-friendly activities make it a top choice for families seeking an unforgettable vacation experience.
With its endless opportunities for adventure, exploration, and bonding, this enchanting coastal town guarantees lasting memories for children and parents alike.
So pack your bags, round up your little explorers, and set your sights on Marbella – your family's next unforgettable adventure awaits!