The mayor of Ukraine's second-largest city, Kharkiv, reported that at least five people were killed Tuesday by Russian shelling.
Igor Terekhov stated on his Telegram account that seven individuals were injured.
The regional governor, Oleg Synegubov, reported a slightly reduced death toll of four and four further injuries.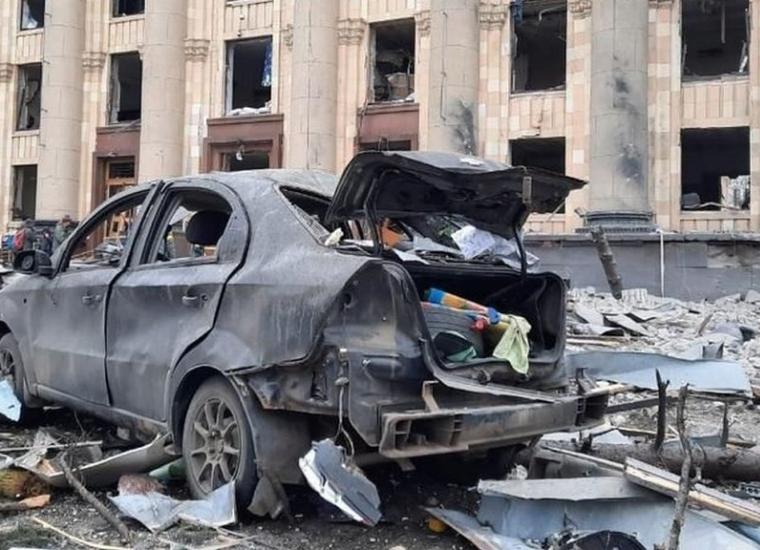 "The Russian occupiers bombarded the core neighborhoods of Kharkiv," stated Synegubov through Telegram, urging locals to "remain in the bunkers."
Kharkiv, located in northeastern Ukraine within 50 kilometers (30 miles) from the Russian border, was able to rebuff attempts by Moscow's soldiers to seize the city, which had a pre-war population of around 1.4 million.
Must read: The Pope criticizes Ukraine's "immoral" and "barbaric" violence
It has been extensively bombed during the battle, resulting in the deaths of hundreds of civilians, according to government reports.
Synehubov posted on his official Telegram channel, "All emergency services are working on the spot."