Amy Schumer has freely acknowledged getting liposuction and fillers during her plastic surgery. The stand-up comic, 41, has since removed her fillers because she now regrets her choice. She appears incredibly young to many who think she is in her 30s.
Amy Beth Schumer is an American actress and stand-up comedian born on June 1, 1981, in Manhattan's Upper East Side. For her work on the Comedy Central sketch comedy series Inside Amy Schumer, which she created, co-produced, co-wrote, and appeared in from 2013 to 2016, she received a Peabody Award and five Primetime Emmy nominations. In 2015, she won the prize for Outstanding Variety Sketch Series.
Trainwreck (2015) was Schumer's directorial debut, and she garnered Best Actress – Motion Picture Comedy or Musical nods from both the Golden Globes and the Writers Guild of America. She also received Writers Guild of America Award nominations for Best Original Screenplay.
Her autobiography, The Girl with the Lower Back Tattoo, published in 2016, topped The New York Times' list of best-selling non-fiction books for two weeks. The same year, she was nominated for two Grammy Awards: Best Spoken Word Album for The Girl with the Lower Back Tattoo and Best Comedy Album for Amy Schumer: Live at the Apollo.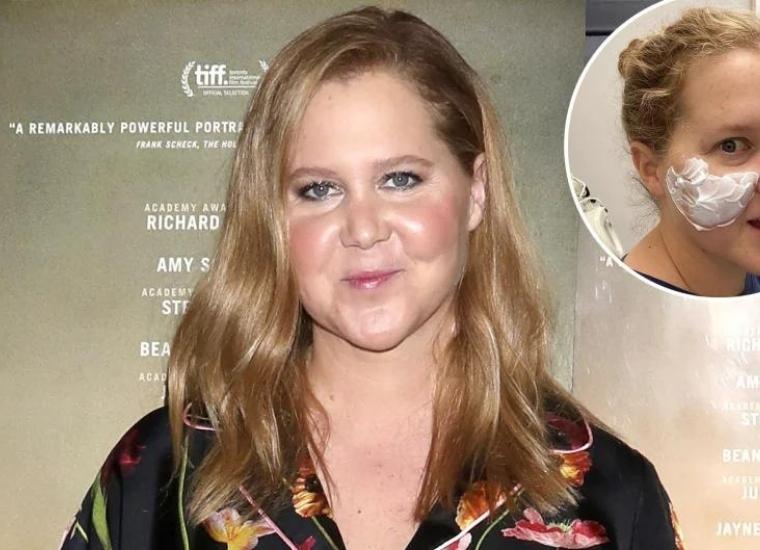 Must read: Jessica Biel Plastic Surgery: Is The Sinner Actress Getting a Nose Job and Lip Fillers? View The Before And After Pictures!
After a six-year hiatus, the comedian has back with the fifth season of Inside Amy Schumer, which debuted on Paramount+ on Thursday. Inside Amy Schumer is a television comedy series that explores the awful, arduous, anxiety-inducing, demoralizing experience of modern female existence.
Viewers were astonished by her new appearance, which was radically different from how she had previously appeared, as the show was being webcast. Many of her fans have been interested in learning what happened to her and have questioned whether she has had plastic surgery.
Amy Schumer's Plastic Surgery in 2023: The Stand-Up Comedian Freely Admits To Getting Fillers And Liposuction To Seem Younger!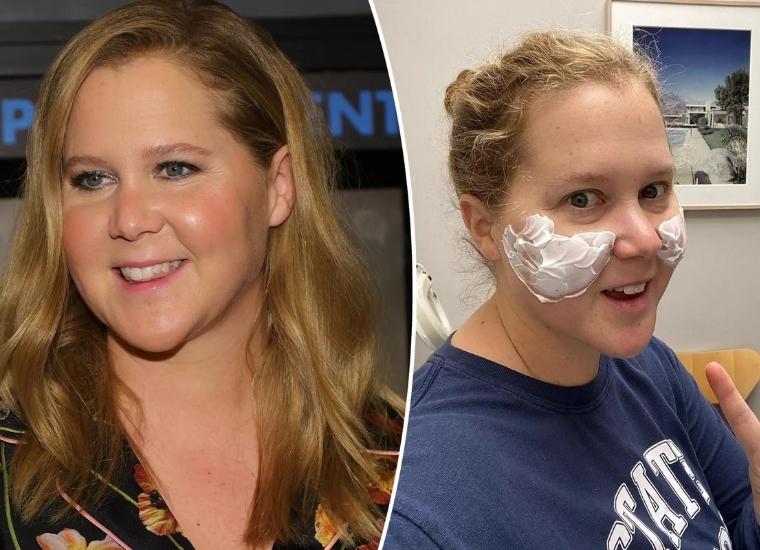 Amy Schumer (@amyschumer) began performing stand-up comedy at 22 and has since achieved A-list status. She continues to astound audiences with her talent and screen performance almost two decades later. The comedian has recently been suspected of receiving plastic surgery following the 2023 premiere of Inside Amy Schumer Season 5.
When comparing her before and after photos, it is evident that she has undergone numerous forms of plastic surgery, including liposuction and endometriosis surgery, in which her uterus and appendix were removed.
Must read: Taylor Swift's Plastic Surgery: Has Taylor Swift Undergone Cosmetic Procedures?
In contrast, the 41-year-old stand-up comedian is among those who are open and proud in public. The stand-up comedian and actress admit to having had surgery and discusses frankly how she made the decision and why it was the best option for her.
The comedian stated on Chelsea Handler's podcast, Dear Chelsea, that she felt "very great" after undergoing liposuction, a procedure she never imagined doing. She said, "When I first heard of liposuction, I thought, 'That's so stupid. I am never going to do anything.'"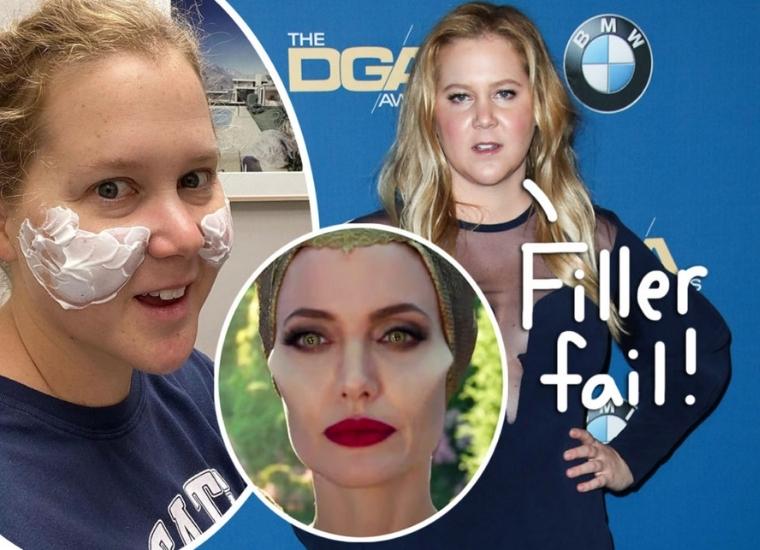 However, after turning 40, having a C-section, being diagnosed with endometriosis, and undergoing surgery, the actress changed her mind. She explained, "I had recovered well and was considering liposuction. I underwent liposuction, and I'm feeling wonderful."
Inside is the name of the New York native's own Comedy Central sitcom. Amy Schumer released a book titled The Girl With the Lower Back Tattoo, appeared in various comedy specials, and wrote her debut feature film, Trainwreck, in 2015. The actress and mother of one recently announced on Instagram that she underwent liposuction after having a baby. She penned,
Must read: Raquel Leviss' Weight Gain: Update for Vanderpump Rules in 2023!
I feel good. Finally, it's been a long road; thank you for helping me regain my strength. @seckinmd (endo) @jordanternermd (lipo) I never imagined I would do anything other than chat to myself after your uterus fails to contract for 2.5 years and you reach the age of 40.
Similarly, in a recent interview with The Hollywood Reporter, Schumer described what prompted her to speak out and elaborated on her decision.
Everyone on television is doing this crap, and I wished to be truthful… I wasn't slamming because I'd never been considered attractive, but I was weary of looking at myself in the mirror.
She also stated that grilled chicken and walks would not be enough for such a long uterus, especially considering the celebrity's endometriosis. However, this is not the first time Schumer has discussed her physique and plastic surgery.
In December, she consented to allow her physician to tweet about removing her fillers. Similarly, she wrote in a matter-of-fact tone, "I attempted to acquire fillers. I discovered I was already full. Thank God they can be dissolved!"
Her social media accounts are: Instagram, Twitter, Facebook.