Tatiana Gabrielle Maslany is a Canadian actress nominated for the Golden Globe. She has starred in the television programs The Nativity and Heartland, among others.
In 2013, Maslany won an ACTRA for her performance as Claire in Picture Day's feature film and a Philip Borsos Award for Cas & Dylan.
She now stars in the television series Orphan Black, for which she received the Critics' Choice Television Award & Television Critics Association Award in 2013.
Early Life of Tatiana Maslany
She was born in Regina, Saskatchewan, Canada. Tatiana Maslany's father's name is Dan Maslany, and her mother's name is Renate Maslany. She has two siblings: Daniel Maslany and Michael Maslany.
Must read: Johnny Hawkes Bio, Age, Height, Weight, Career, Family, Net Worth, Girlfriend
Tatiana Maslany Age, Height, Weight & Body Measurement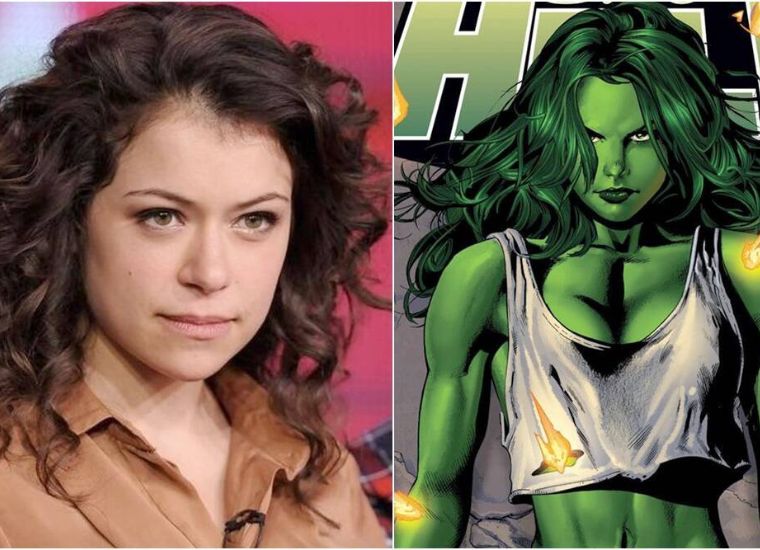 She was born on September 22, 1985. Tatiana Maslany's age is 38 as of December 2023. She is 5′ 4″ tall and weighs around 54kg. She possesses dark brown hair and eyes that are a hazel colour. Tatiana Maslany belongs to Canadian nationality, and her zodiac sign is Virgo.
Tatiana Maslany Education
Tatiana Maslany's academic qualifications are questioned. Here, her educational background is analysed in depth. In 2003, she received her graduation from Dr. Martin LeBoldus High School. She participated as much as possible in school performances and was a well-regarded student. Her participation in the Canadian Improv Games is well-known.
Tatiana Maslany Personal Life (Relationship With Tom Cullen, Her Ex-Boyfriend)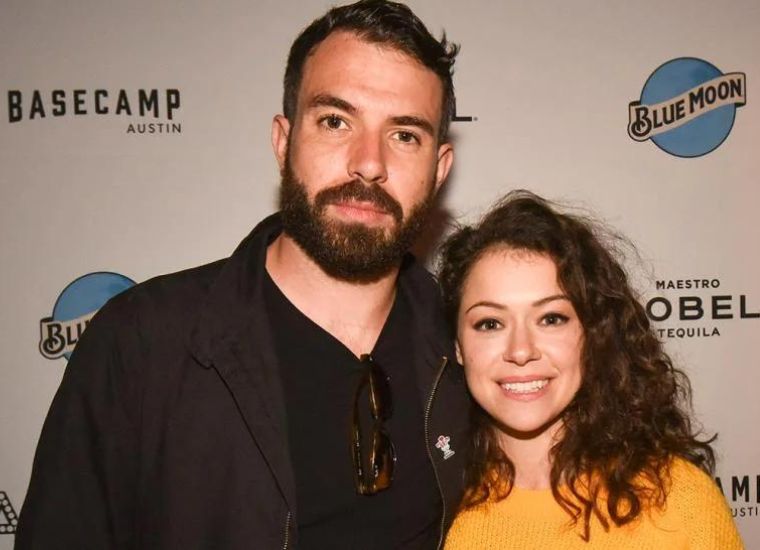 The Canadian actress likes to keep her romantic life quiet. However, she had been forthcoming about her connection with Tom Cullen, her boyfriend. This actor and director are most known for his roles in Weekend (2011), Castle in the Ground (2019), and The Other Half (2016).
In 2011, the former couple met on the television series World Without End set and fell in love. In September 2012, Maslany & Cullen made their first public appearance at the Toronto International Film Festival. After they began dating, the ex-couple collaborated on several film and television projects, including The Other Half (2016), Souls of Totality (2018), & Pink Wall (2019).
The former couple portrayed lovers in the 2016 film The Other Half. Maslany & Cullen are no longer a couple, however. The former power couple did not issue an official statement on their breakup, but according to The Sun, they both stopped following each other on Instagram in 2020. In addition, people assumed that the Orphan Black actress had left the Los Angeles home she once shared with her ex-partner.
If they had begun dating in 2012 and broke up in 2020, they would have been in a romantic relationship for around eight years. However, we cannot be certain about this because neither actor has commented on it. Despite this, Tatiana and Tom dated for a considerable time.
Actor Brendan Hines is Tatiana Maslany's Boyfriend
The connection between the Emmy-winning actress and her current boyfriend, Brendan Hines, was made public a few weeks ago.
Hines is also a winner of the award. On April 4, 2023, at the Helen Hayes Theatre in New York City, for the opening night performance of Take Me Out on Broadway, Maslany and Hines walked the red carpet together.
Brendan Hines, the actor and singer-songwriter dating Tatiana Maslany, is a native of the United States. He is well known for his part in the drama Lie to Me as one of the main cast members. 
He has also been in recurring capacities on the shows Scandal, Betrayal, Suits, Scorpion, Secrets and Lies, and Locke & Key. Hines has also recorded three albums and starred as the lead character in several movies.
In addition, he has appeared in several movies. The pair's appearance on the red carpet on April 4 was not the first time they had done so. They were seen on camera together in the past while they were attending the premieres of X and Everything Everywhere All at Once.
It is uncertain when or where the two individuals first crossed paths, but it is believed that they had been involved in a romantic partnership for at least a year and a half.
Just Jared reports that fans started speculating about Maslany and Hines being together in December 2020. Later, in July 2021, the 45-year-old actor and the 36-year-old actress were spotted and photographed having dinner with the actor Tim Roth, who co-starred with the latter.
Despite this, both have made the Instagram usernames associated with their accounts private. It would appear that the infatuated pair would like to keep their private moments together private rather than subject them to the scrutiny of the whole public.
Must read: Tyrone Oliver (Actor) Bio, Age, Height, Weight, Career, Family, Net Worth, Girlfriend
Quick Bio / Wiki
Real Name/Full Name
Tatiana Maslany
Birth Place:
Regina, Saskatchewan, Canada
Date Of Birth/Birthday:
September 22, 1985
Age/How Old:
38 years old
Height/How Tall:
In Centimetres – 162cm
In Feet and Inches – 5 ′ 4″
Weight:
In Kilograms – 54Kg
In Pounds – 119lbs
Eye Color:
Hazel
Hair Color:
Dark Brown
Parents Name:
Father – Dan Maslany
Mother – Renate Maslany
Siblings:
Daniel Maslany and Michael Maslany
School/College:
Dr. Martin LeBoldus High School
Nationality:
Canadian
Zodiac Sign:
Virgo
Gender:
Female
Marital Status:
Unmarried
Boyfriend:
Tom Cullen (Ex), Brendan Hines
Profession:
Actress
Net Worth:
$5 Million
Social Media:
Instagram
Last Updated:
December 2023
Tatiana Maslany Professional Career
Tatiana Maslany began her career as a professional actress in 2004 when she first appeared in the film "Ginger Snaps 2: Unleashed," playing the character of Ghost.
In the occult horror film "The Messengers," which came out in 2007, she portrayed Lindsay Rollins.
After that, she portrayed the lead character, Kit Bailey, in the CBC television series "Heartland."
In 2008, she starred as the main character in "An Old Fashioned Thanksgiving," a movie aired on the Hallmark channel.
She made her debut in the role of Sarah Wexler in the second season of the Canadian television drama series "Being Erica" in 2010.
In the film "Standford's Certain Prey," released in 2011, she also had a co-starring role as Clara Rinker.
The next year, in 2012, she portrayed Claire, the primary character in the feature-length film "Picture Day."
After making her debut in the science fiction television series "Orphan Black" in 2013, Maslany quickly ascended to prominence in the entertainment industry.
She was cast in several parts during the show, including the title character of Sarah Moaning and members of Sarah's group of clones.
Her performance in the series was very well received, and she was honoured with several accolades. She continued to appear in episodes till 2017
After that, she was cast in several films, including "Cas and Dylan," "The Vow," "Blood Pressure," "Two Lovers and a Bear," "Stronger," and "Destroyer."
In addition to that, she has appeared as a guest on several other television shows, including "Pose," "Being Erica," "The Nativity," and "Flashpoint."
At the 2012 Whistler Film Festival, she was recognized as having given the best performance for her major part of Claire in the film "Picture Today," which earned her the Philip Boros Award.
Alongside Bryan Cranston, she had a starring role in the 2019 Broadway version of "Network."
In the HBO period drama miniseries "Perry Mason," which premiered in June of 2020 and starred Maslany as the lead character, Sister Alice, the series got published.
It was announced on September 17, 2020, that she would play the part of the Marvel superhero She-Hulk in the upcoming live-action series on Disney+ based on the character.
Tatiana Maslany Awards and Achievements
Tatiana Maslani's performance in 'Flashpoint' earned her the Gemini Award in 2009 for Best Actress in a Guest Role in a Dramatic Series. The award was presented to her for her work in the category.
She was awarded the "World Cinema Special Jury Prize for Acting" at the Sundance Film Festival in 2010 for her portrayal in the film "Grown Up Movie Star." The award was presented to her for her work in the film. Additionally, she was awarded the Gemini for "Best Performance in Guest Role" for "Dramatic Series" for her work in "Bloodletting and Miraculous Cures' ' during the same year.
At the Whistler Film Festival in 2012, she was honoured with the Best Actor in a Borsos Film Award for her performance in the film Picture Day.'
In 2013, she was recognized for her remarkable performance in the film "Picture Day," which earned her the ACTRA Award and an award at The Hamptons International Film Festival. For the hard parts that she played in 'Orphan Black,' she was given several awards, including the 3rd Critics' Choice Television Award, the TCA Award, the Young Hollywood Award, and the 2nd Canadian Screen Award.
Her performance in "Orphan Black" earned her several accolades in 2014, including the 2nd Canadian Screen Award, the Constellation Award, the Emmy Award, and the 4th Critics' Choice Television Award.
The award-winning series 'Orphan Black' continued to win honours in 2015, including the ACTRA and the 3rd Canadian Screen awards. In 2016, the series won the 4th Canadian Screen Award and the 68th Primetime Emmy Award; in 2017, it won the 5th Canadian Screen Award.
In 2017, she was honoured with an ACTRA Award in recognition of her exceptional work in the film "Two Lovers and a Bear."
Net Worth, Salary & Earnings of Tatiana Maslany in 2023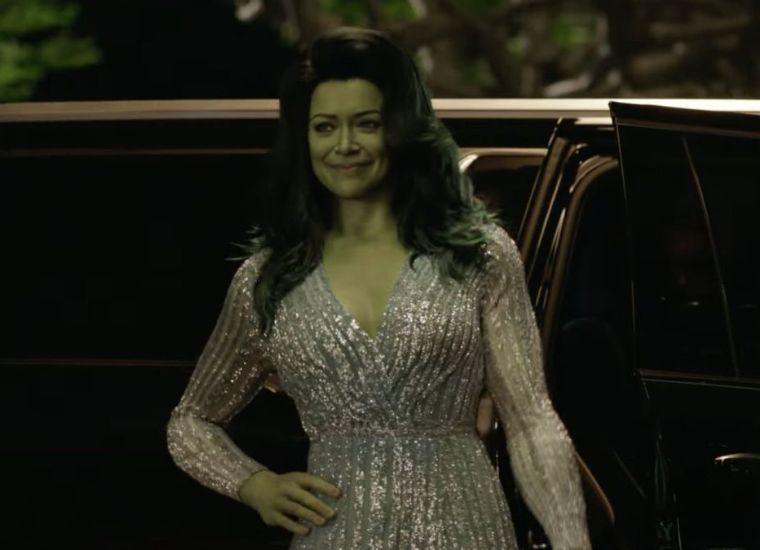 Are you wondering about Tatiana Maslany's wealth? How much does She make? It is noteworthy that both net worth and salaries fluctuate over time. In part below, we will discuss the net worth & salary. There are some disputes about her, which are listed below. Tatiana Maslany has a net worth of $5 million.