As one of the indicators of colon cancer, Steve Crump's 40-pound weight reduction on his regular diet turned out to be a major one. His oncologist, Dr. Mohamed Salem, MD, stated that those aged 45 and older, as well as those with a family history of the disease and those who are obese, should be checked for cancer. Rapid and unexplained weight loss should have been an early indicator of the sickness of Steve Crump.
Steve Crump is an American journalist, documentary film producer, and television reporter for WBTV whose tales on apartheid in South Africa and civil rights in the American South are well-known. He was awarded regional Emmys for these stories.
Other distinctions he has received include four National Headliner Awards, the Gabriel Award, and more than a dozen first-place awards from the National Association of Black Journalists, Sigma Delta Chi, and Sister Cities International, among others. In 2016, he was selected "Journalist of the Year" by the National Association of Black Journalists.
Must read: Alisa Beal's Weight Loss: The Military Wife's Husband Was Surprised When She Lost 50 Pounds in a Short Time!
Before being diagnosed with colon cancer in 2018, he led a relatively trouble-free existence. Due to illness, he experienced a weight reduction of 40 pounds while on his regular diet. He was unaware of this weight loss. Here is all the information you need regarding Steve Crump's weight loss, cancer diagnosis, treatment, and recovery!
Steve Crump's Weight Loss: It Was An Indication of Colon Cancer!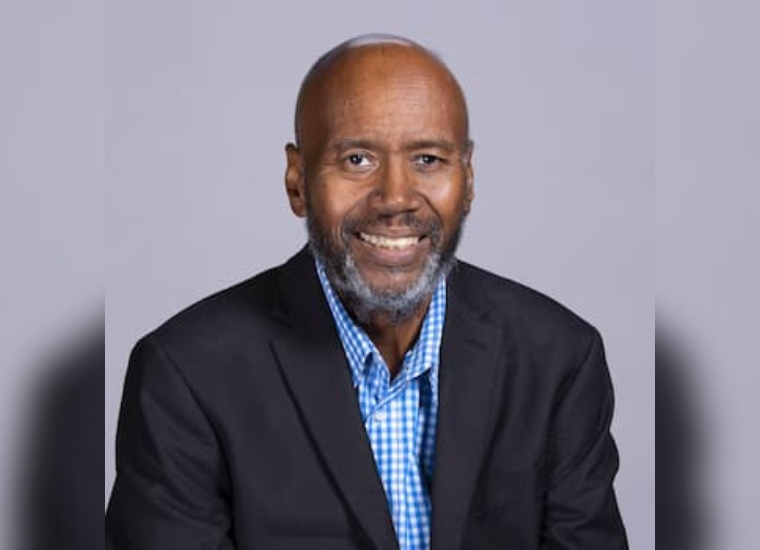 Due to colon cancer, Steve Crump's typical diet resulted in a considerable weight reduction of approximately 40 pounds before he realized it.
Steve Crump revealed to America in March 2019 that he has overcome colon cancer after returning to Morning Break following a lengthy medical leave of absence he had been on since June 2018. It was Colon Cancer Awareness Month at the time. Therefore, he visited the anchor's desk with his doctor, Dr. Mohamed Salem, MD, of the Atrium Health Levine Cancer Institute, to discuss his cancer story and raise awareness.
After a lifetime of covering breaking news in war-torn places and producing award-winning documentary films, the WBTV reporter had to fight for his own life against the disease, which he discussed in detail upon his return. He stated that he was unaware of his illness before his diagnosis. Before he realized what was occurring, he lost forty pounds without making any dietary modifications.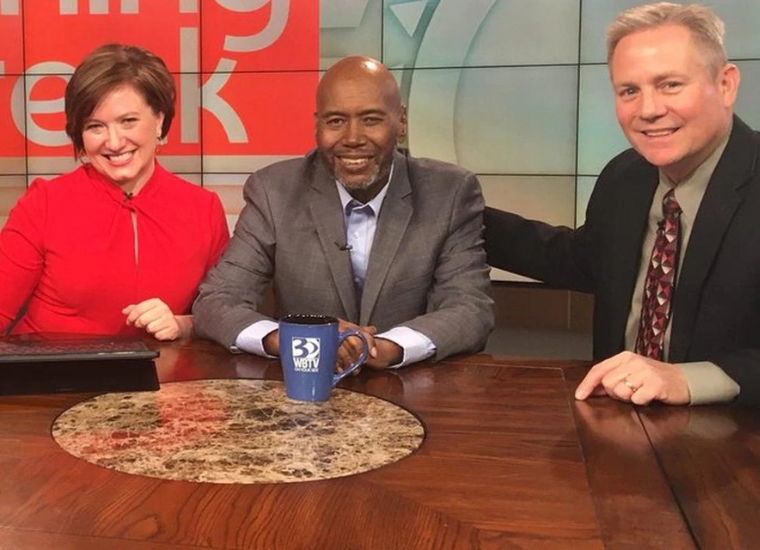 Must read: Anna Paquin Teeth Gap: Why Actress Haven't Undergone A Teeth Surgery?
It initially appeared to be a significant and unexplained weight reduction. Still, it was only that – weight loss – before his health troubles spiraled out of control with digestive problems and other symptoms. After undergoing a battery of tests, he was diagnosed with colon cancer, making him one of the 140,000 new cases of colorectal cancer each year.
The news that he had cancer rocked his world. Steve Crump stated that he received a mortality check as opposed to the reality check many claims to receive upon diagnosis. Dr. Salem described Steve's symptoms, which included unexpected weight loss, exhaustion, and pain, as typical of the disease. He added that 86% of people exhibit at least some symptoms, indicating that they should consult a physician.
Dr. Salem further said that screening allows people to detect this disease early so it can be treated more readily. He stated that anyone 45 and older should get examined, adding that it is especially crucial for those with a family history of the disease, who are obese, or who are smokers. Steve Crump was somewhat overweight, and his 40-pound weight reduction was a warning sign, but it was too late to fix it.
Must read: Ted Harding dead to me: Where Is Jen's Husband In The Show?
Steve Crump felt too invulnerable to get cancer screenings before he began exhibiting signs such as weight loss and stomach problems. He stated that the rough and tumble-nature of his profession gave him a sense of invincibility that led him to believe it would never happen to him. This mindset is what prevented him from being screened.
Steve Crump discovered it a little too late because he did not get tested until he began experiencing symptoms such as weight loss. However, that was not nearly as problematic as the illness he suffered after colon cancer removal surgery. Due to the severe MRSA infection, a dangerous and potentially fatal antibiotic-resistant infection, he stated that the road to recovery was not straightforward.
Steve Crump remained in the hospital for an additional 51 days due to the illness, and at one point, he was breathing through a ventilator and using feeding tubes while connected to dialysis. He finally recovered and could resume the chemotherapy treatments that helped him combat cancer.
His social media accounts are: Twitter.