Shubhdeep Singh Sidhu, popularly known as Sidhu Moose Wala, is a Singer, Composer, Rapper, And Actor associated with Punjabi culture and cinema. He started his career by writing the lyrics for Ninja's song "Licence" and then performed in the duet "G Wagon." He collaborated with Brown Boys on multiple Humble Music-released songs following his debut.
His song "So High" garnered a great deal of attention. His debut studio, PBX 1, was released in 2018 and peaked at number 66 on the Canadian Billboard Albums chart. Following the publication of the record, he began self-publishing his songs. Additionally, "47" is recorded in the United Kingdom. The Guardian selected Sidhu as one of the fifty most promising musicians for 2020.
Ten of his tracks have topped the UK Asian charts, with two songs reaching the top spot. His song "Bambiha Bole" entered the top 5 on the worldwide music list on YouTube.
In 2021, Moose Wala published the album Moosetape, which had tracks on UK Asian, the Canadian Hot 100, and New Zealand Hot charts. He frequently faces legal issues due to his support for the gun culture and use of controversial and inciting content in his songs.
Sidhu Moose Wala Death
We have been warning Punjab Govt to pay attention to Punjab's situation. I demand an FIR against Bhagwant Mann for negligence of his Chief Ministerial duties which has cost the life of #sidhumoosewala.
Bhagwant Mann along with @ArvindKejriwal should be booked u/s 302 @ANI https://t.co/lZJ4CWoqZ3 pic.twitter.com/35YaBCUeUL

— Manjinder Singh Sirsa (@mssirsa) May 29, 2023
Punjabi musician Sidhu Moosewala has been shot to death. In addition to the Punjabi singer, two other accomplices were reportedly hurt in the event. Critically ill Sidhu Musewala was taken to the emergency department. Notable is that Punjab Governor Bhagwant Mann just revoked the protection of Punjabi musicians.
This shooting incident involving Sidhu Musewala occurred in Mansa's Jawahar village on May 29, 2023. According to media accounts, Sidhu Musewala and his pals travelled by automobile. During this, intruders in a dark automobile started a fire on them. Moosewala has been the target of thirty rounds of fire. Dr. Ranjit Rai of Mansa Hospital stated, "Congress politician and Punjabi musician Sidhu Moosewala was pronounced dead upon arrival at the hospital." Gangsters allegedly threatened Moose Wala regularly, According to reports.
The court would rule against the order.
According to media accounts, Sidhu Musewala had just left his residence, just a short walk away. Before the security was withdrawn, the Punjabi musician communicated with his attorney. He intended to file a judicial appeal against the Punjab government's decision. Sidhu Musewala was aware that he was in mortal peril. In addition to Sidhu Musewala, the protection of 424 other individuals was revoked. Simultaneously, Congress party spokesman Randeep Surjewala expressed his horror at the murder of Punjabi artist Sidhu Musewala and expressed his condolences.
Early Life of Sidhu Moose Wala
He was born in Moosa, Mansa, Punjab, India. Sidhu Moose Wala's father's name is Bhola Singh, and her mother's name is Charan Kaur. He has one sibling: Gurpreet Sidhu.
Sidhu Moose Wala Age, Height, Weight & Body Measurement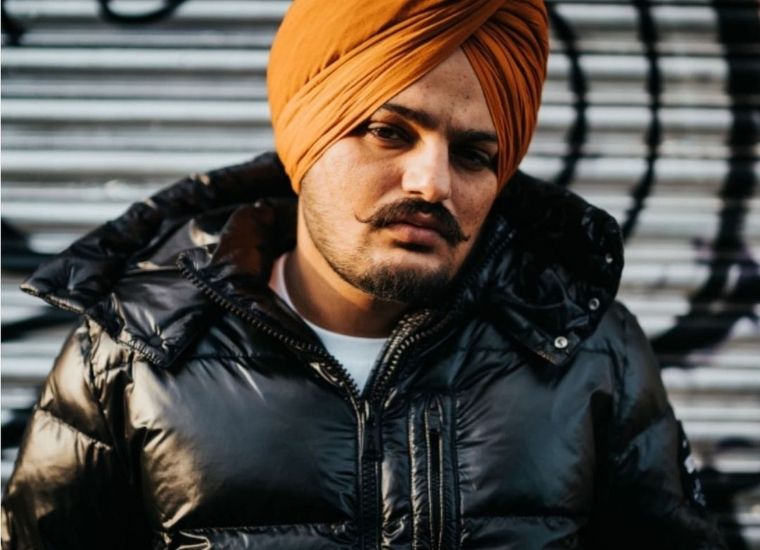 He was born on June 11, 1993. Sidhu Moose Wala's age is 30 as of December 2023. Her height is 6 feet 1 inch, and he weighs around 85kg. He has Black eyes and Black hair. Sidhu Moose Wala belongs to Indian nationality, and her zodiac sign is Gemini.
Sidhu Moose Wala Education
Mosewala completed his education at the Government School in the Moosa village. Afterward, he attended Guru Nanak Dev Engineering College in Ludhiana, Punjab. And completed his bachelor's degree in electrical engineering in 2016.
He participated in several campus events and Youth festivals during his student years. He also played at the DAV College Youth Fest.
After graduation, Sidhu travelled to Canada to further his education. Since infancy, Sidhu has been interested in music and the arts in addition to his studies. During his undergraduate years, he also participated in singing programs and events. However, he only chose to pursue a singing career full-time after relocating to Canada.
Sidhu Moose Wala Personal Life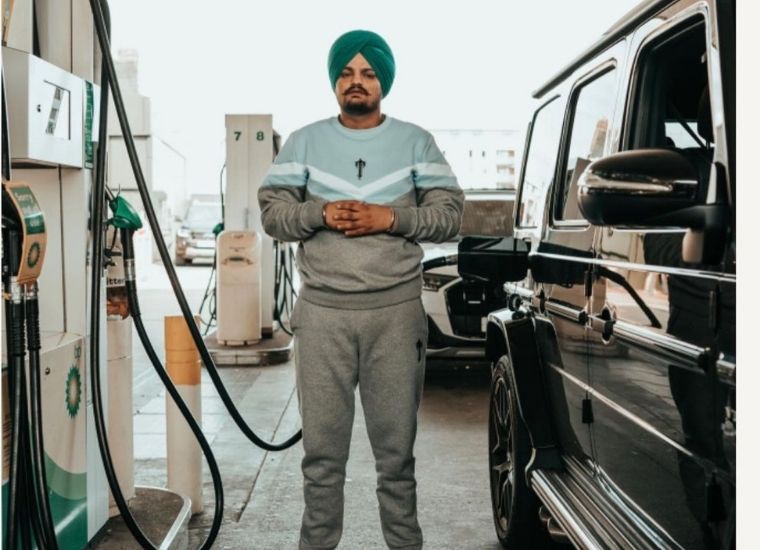 Sidhu Moose Wala is unmarried, and his relationship status is single. Supposedly, Sidhu is seeing his long-term lover Mandy Takhar. However, he has not issued an official statement.
Sidhu Moose Wala Professional Career
On July 23, 2016, he began his lyrical career. His debut song, Licence, was performed by Ninja.
In 2017, he began his singing career with the duet song "G Wagon."
After completing his studies, Sidhu moose ala travelled to Canada to pursue higher study, and it was there that he composed "G Wagon."
Moving into the future, he began singing to conduct the live performance; as a result, he gained immense recognition in India for his singing. He started singing in India in 2018.
In addition, he effectively garners a response through his numerous live concerts. In 2018, he released his debut album of songs entitled "Dollar" for the film "Dakuan Da Munda."
Moose wala is also well-known for his feud with Karan Aujla; the two have been responding to each other's songs.
Karan Aujla was a close buddy of Sidhu moose ala, but a war of words broke out between the 2 when deep Jandu exposed Sidhu's unreleased songs.
Sidhu responds to Deep Jandu, but Deep Jandu's friend Karn Aujla responds to Sidhu.
Karan attempted to discredit Sidhu in 2018 by releasing the song "Up & Downs" with Deep Jandu & lafaafe with Sanam Bhullar.
Moose ala replied by releasing a song titled "Warning shots," directed towards Karan. Following this, they both recorded several songs in which they responded to one another. His film,
Yes I Am Student
Sidhu debuted in the Punjabi Film Industry with the film "Yes I Am Student," produced by his firm, Jatt Life Studios. Tanvir Singh, Jagpal, and Gill Ranta wrote and directed the film.
Moosa Jatt
The production of Sidhu's second film, Moosa Jatt, is also complete.
Moosa jatt (movie) prohibition in India – Sidhu Musa Wala and Savitaj Brar's debut film 'Moosa Jatt,' which was scheduled for release on October 1, has been prohibited by the Central Board of Film Certification (India), despite having been released in countries such as Canada, the United States, and Australia.
The entire crew claims that the Indian government has banned the film since it dealt with farmers' rights.
Quick Bio / Wiki
Real Name/Full Name
Sidhu Moose Wala (Shubhdeep Singh Sidhu)
Birth Place:
Moosa, Mansa, Punjab, India
Date Of Birth/Birthday:
June 11, 1993
Death Date:
29 May 2023
Death Place:
Jawaharke village, Mansa district
Age/How Old:
30 years old
Height/How Tall:
In Centimetres – 185cm
In Feet and Inches – 6′ 1″
Weight:
In Kilograms – 85Kg
In Pounds – 187lbs
Eye Color:
Black
Hair Color:
Black
Parents Name:
Father – Bhola Singh
Mother – Charan Kaur
Siblings:
Gurpreet Sidhu
School/College:
Guru Nanak Dev Engineering College
Nationality:
Indian
Zodiac Sign:
Gemini
Gender:
Male
Marital Status:
Unmarried
Girlfriend:
Mandy Takhar
Profession:
Singer, Composer, Rapper, And Actor
Net Worth:
$2 Million
Social Media:
Twitter, Instagram, Youtube, Facebook
Last Updated:
December 2023
How did Sidhu Moose Wala Become a Lyricist?
Sidhu never desired to be a songwriter; rather, he desired to sing.
In his account, he described seeing a lyricist in Chandigarh, who then summoned him to his hometown since the song was not yet complete.
When Sidhu arrived in his village, he was not welcomed, and that very day (it was pouring), Sidhu was drenched and stated, "I was genuinely crying, and that day he vowed never to sing another person's song again." Thus, the narrative started (totally true, no Cap).
Then he began to write (2015-16). Sidhu's first composition was a sad song titled "Meri Zindgi Da Tu A Armaan Sohneya."
Sidhu Moose Wala Politics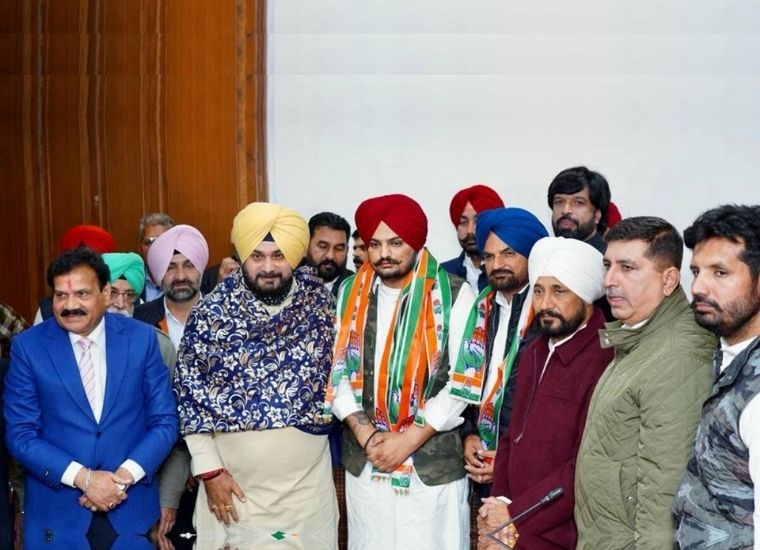 Moosewala joined the Indian National Congress (INC) on December 3, 2021, in the presence of Leader Minister Charanjit Singh Channi and PPCC chief Navdeep Singh Sidhu. Due to this action, about one million of his Instagram followers have unfollowed him. In 1984, the Congress party exerted a great deal of persecution upon Sikhs, which was a major factor in their decision to stop supporting Sidhu.
Net Worth, Salary & Earnings of Sidhu Moose Wala in 2023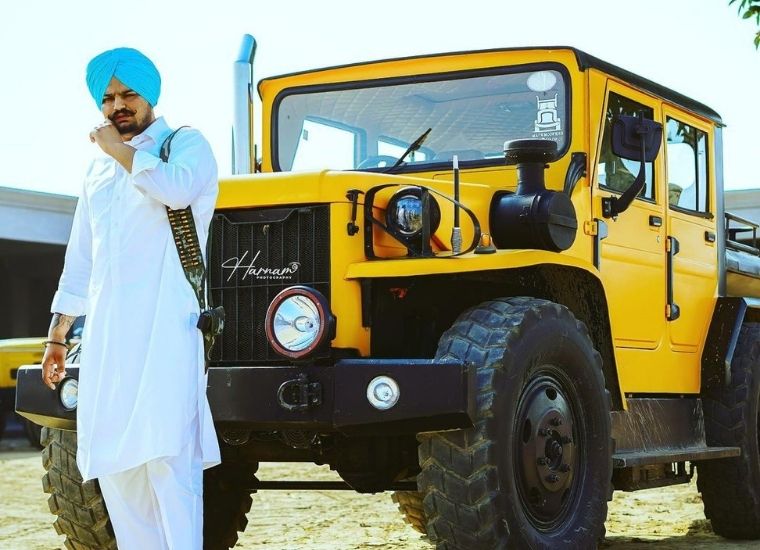 Sidhu Moose Wala's singing is the primary source of his wealth, which exceeds $2 million.
Facts about Sidhu Moosa Wala
Does Sidhu Moose Wala Drink Alcohol?, Yes
Does Sidhu Moose Wala Smoke Cigarettes?, Yes
Sidhu Moose Wala goes to the gym every day.
He is an exceptional Swimmer and Driver.
Sidhu Moose Wala was born in Mansa, Punjab, India, on June 11, 1993.
Sidhu Moose Wala was shot and killed in Mansa, Punjab, India, on May 29, 2023.
Sidhu Moose Wala's true name is Shubhdeep Singh Sidhu.
He's not a vegetarian.
Sidhu Moosa Wala had more than 7,500,000 Instagram followers.
Sidhu Moosa Wala has a net worth of $2 million.