Who is Love Is Blind Season 2 Star Natalie Lee?
Natalie Lee, the star of Love Is Blind Season 2, has a terrific sense of humor, a fondness for stupid jokes, and the hope that she will discover the love of her life.
Season 2 of Netflix's Love Is Blind, which pairs romantic hopefuls on fast dates, will launch on February 11. Potential couples can only hear one another during this experiment since they are separated by a wall in each of the show's dimly illuminated "pods."
Lauren Speed and Cameron Hamilton's lifetime love became a reality during the first season of Love Is Blind. Lauren and Cameron demonstrated that this strange experiment is possible. While Natalie's usual road to love has failed her, Love Is Blind's unconventional method could.
An exaggerated sense of ego is a significant turn-off for prospective suitors pursuing Natalie on the program. According to Natalie's Netflix profile, name-dropping is her biggest pet hate. She has no tolerance for braggarts and considers excessive bravado to be both lame and unappealing.
Natalie also said that she suffers from IBS and that any prospective boyfriend would need to be patient with her frequent toilet trips. Hopefully, the controversy surrounding Love Is Blind Season 2 does not come in the way of Natalie.
She has fantasized about a modest and amusing guy about maybe waiting for her in the pods.
Must read: Joey Miller (Love Is Blind Cast) Bio, Age, Height, Weight, Career, and Net Worth
Early Life of Natalie Lee
She was born in Chicago. Natalie Lee did not share the identities of her parents. However, we know that they remain a part of her life.
Natalie was last seen with her father in February 2019 when they visited the Park and National Palace of Pena in Sintra, Portugal.
Additionally, Natalie had a trip with her mother and sister to a nostalgic lighthouse later that year. She even provided two comparison photographs taken 19 years apart from the same location.
Natalie Lee Age, Height, Weight & Body Measurement
She was born in 1990. As of 2023, Natalie Lee age is 33. She has brown eyes and dark brown hair. She stands at 5 feet 3 inches and weighs around 62kg. Natalie Lee belongs to Korean nationality.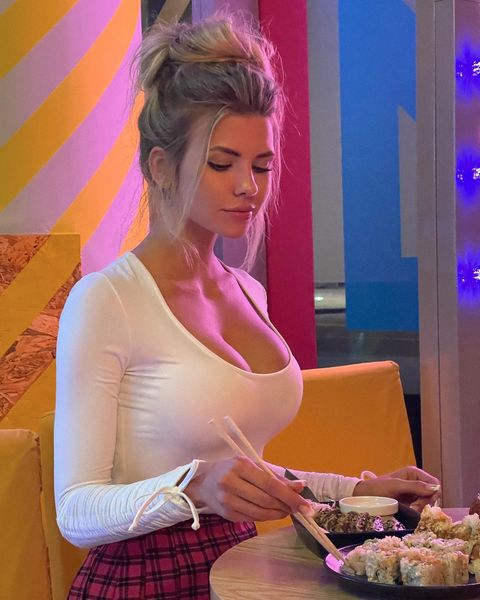 Natalie Lee Education
Nothing much is known about her educational background.
Natalie Lee Personal Life
Chris Coelen, creator of Love Is Blind, disclosed to Metro that Natalie Lee had a hidden proposal that viewers never saw early on in the pods. He also said that the other cast member departed when Lee said no.
"There was another person who was highly interested in Natalie and practically proposed to her pretty early on," Coelen said. "She had no strong emotions for him, but he had acquired strong affections for her. Anyway, she replied no, and he walked away."
Must read: Jason Beaumont (Love Is Blind Cast) Bio, Age, Height, Weight, Career, and Net Worth
Natalie Lee Professional Career
Natalie Lee is a consultant manager based in Chicago. She is of Korean ancestry. When asked what she would tell the love of her life, she said, "I would tell them I have IBS and have to use the restroom five times a day, but maybe he will love me for who I am and would still marry me!"
In the first episode, she is more outspoken, assertive, career-oriented, and opinionated. Her dates would be startled by her attitude due to her appearance, referencing misconceptions about Asian women being quiet and subservient.
Additionally, she says that her job is important to her, and her spouse would need to understand this and be willing to attend professional activities.
Net Worth, Salary & Earnings of Natalie Lee in 2023
By 2023, Natalie Lee's net worth is around $500 thousand. Natalie has 4.8K followers on Instagram @natalieminalee. Most of her posts then showed herself and her adventures.
Must read: Brian Ngo (Love Is Blind Cast) Bio, Age, Height, Weight, Career, and Net Worth