To countless fans, New Zealand is synonymous with the enchanting world of Middle-earth, immortalized through Peter Jackson's film adaptations of J.R.R. Tolkien's iconic works. The nation's awe-inspiring terrains—from expansive grasslands and towering mountains to ethereal forests—have become legendary in cinema.
Embarking on a journey to these cinematic landmarks isn't just a film buff's pilgrimage; it's also an invitation to connect with New Zealand's jaw-dropping natural beauty. It all begins in Hobbiton, the iconic setting that served as the backdrop for the humble beginnings of some of fiction's most beloved characters.
The Hobbiton movie set stands preserved in the heart of the Waikato region, offering fans a chance to step into the Shire. The iconic green door of Bilbo's Bag End, the Party Tree, and the Green Dragon Inn – it's all there, meticulously maintained and just waiting for your visit. Guides narrate fascinating behind-the-scenes anecdotes, giving you a unique glimpse into the movie-making magic.
In addition to the iconic landmarks, the tour offers interactive experiences like traditional Hobbit meals and themed events, further immersing you in the enchanting world that Tolkien dreamed up and Peter Jackson brought to cinematic life. But before embarking on this magical journey, ensure you've sorted your travel requirements and click here for essential e-visa information.
Tongariro National Park: Mount Doom Awaits
This is your opportunity if you've ever fantasized about ascending Mount Doom. Known locally as Tongariro or Mount Ngauruhoe, this peak served as the foreboding mountain in the famed films. Though the climb is demanding, requiring both physical stamina and mental grit, the panoramic vistas awaiting you at the summit make every ounce of effort worthwhile.
The panoramic scenery stretches over a varied landscape, featuring craggy volcanic formations, verdant highland fields, and far-off gleaming bodies of water. Whether you're drawn by cinematic nostalgia or the thrill of adventure, undertaking this hike provides an unparalleled opportunity to intimately connect with nature and achieve a fulfilling sense of triumph.
Fiordland National Park: Fangorn Forest and Beyond
Known for its dramatic fjords, dense rainforests, and shimmering lakes, Fiordland was the canvas for several iconic movie backdrops. Locations like the Borland Road took on a mystical transformation to become Fangorn Forest, the dwelling place of the ancient Ents.
Meanwhile, the Waiau River metamorphosed into the Anduin, which Aragorn, Legolas, and Gimli navigated in their daring quest to rescue Merry and Pippin. In real life, Fiordland continues to enchant visitors with its natural grandeur, offering various outdoor activities like hiking, kayaking, and scenic flights that give one a closer look at this cinematic paradise.
Golden Bay: Farewell to the Elves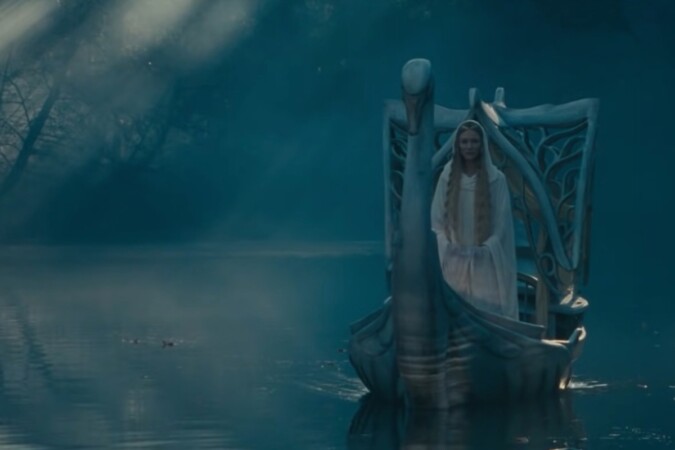 Golden Bay – or Puponga Hilltop – took on the cinematic role of the High Fells of Rhudaur, situated in the northwestern corner of the South Island. Moreover, the nearby Takaka region transformed into the magical Chetwood Forest featured in "The Fellowship of the Ring."
As you explore these enchanting landscapes, you can almost hear the elvish songs and whispers of old tales carried by the wind. The area is not just a pilgrimage site for film buffs; it's also a haven for nature lovers, offering picturesque beaches, limestone caves, and diverse flora and fauna to explore. This dual appeal makes it a must-visit location, captivating your imagination and senses.
Wellington: The Capital of Middle-earth
Home to Peter Jackson's film studio, Wellington provided many locations for the epic trilogy. The Outer Shire scenes were meticulously crafted in the city's Greenbelt, while the Gardens of Isengard found their earthly match in the Wellington Botanic Garden.
Fans can take guided tours, retracing the steps of their beloved characters while uncovering film secrets and behind-the-scenes trivia. The city has embraced its role as "Middle-earth," with themed cafes, exhibitions, and interactive installations, making it a must-visit destination for Tolkien enthusiasts.
Queenstown: A Panorama of Adventures
A hub for adrenaline junkies and Tolkien enthusiasts alike, Queenstown and its surrounding regions play a starring role in various film scenes. The Pillars of the Kings were expertly crafted on the Kawarau River, while the Ford of Bruinen came to life in picturesque Arrowtown.
Amidst all the iconic film locations, take advantage of the opportunity to experience the town's adventure sports offerings, from bungee jumping to skiing. Queenstown offers an unparalleled amalgamation of natural beauty and high-octane activities for those seeking a blend of cinematic magic and real-world thrills, making it a multi-faceted destination for fans and adventurers.
Pelorus River: A Barrel of Fun and Adventure
One of the most memorable sequences from "The Hobbit" series is the exhilarating barrel ride escape. This thrilling scene was shot at the Pelorus River in Marlborough. Today, it's not just a spot for movie nostalgia; adventurers can embark on their journey down the river.
Kayaking excursions allow visitors to navigate the gentle waters flanked by verdant forests and rocky outcrops. As you paddle through, it's easy to imagine Bilbo and the company of dwarves making their audacious escape, with the currents carrying them towards unknown perils. A day at the Pelorus River offers a touch of movie magic and a genuine connection with nature's serenity.
Eco-Tolkienism: Where Fantasy Meets Conservation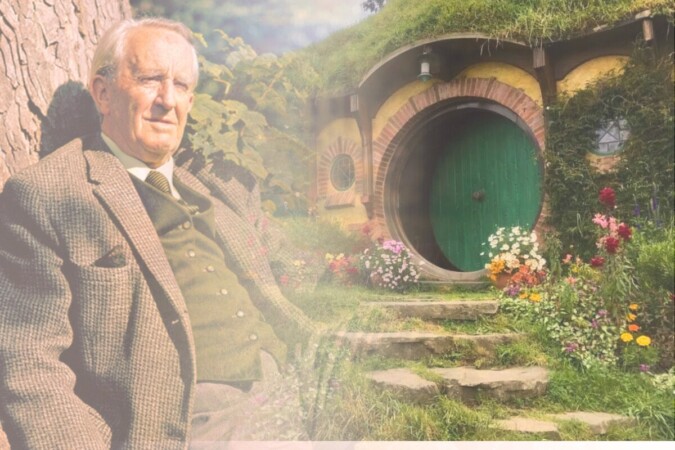 While New Zealand has captured the hearts of Tolkien fans, it's also an ecological wonder that aligns with the environmental themes woven into Middle-earth stories. The country's commitment to conservation makes it a haven for nature enthusiasts.
From its bird sanctuaries, like Zealandia in Wellington, to its numerous efforts in preserving native flora and fauna, New Zealand does justice to the world Tolkien imagined—a world where nature is not just a backdrop but a character in its own right. This makes your journey a fan pilgrimage and an eco-conscious expedition, adding another layer of depth and meaning to your Middle-earth adventure.
From the serene pastures of the Shire to the shadowy depths of Mordor, New Zealand's landscapes play an integral role in bringing Middle-earth to life. Each location is a testament to the nation's untouched beauty and the filmmakers' vision.
Whether you're a Tolkien enthusiast or a lover of grand landscapes, this journey through New Zealand promises memories that'll last a lifetime. Exploring these breathtaking sites offers a trip down fantasy lane and an intimate encounter with some of the world's most awe-inspiring natural wonders.