Janet Jackson, the youngest member of the musical Jackson family, is among the best-selling singers in contemporary history. Her albums include Control, Rhythm Nation 1814, The Velvet Rope, and Unbreakable. Janet Jackson was born on May 16, 1966, and she grew up in the grandeur of a show business family as the youngest of Katherine Esther and Joseph Walter Jackson's nine children.
Jackie, Tito, Marlon, Jermaine, and Michael Jackson signed a deal with Motown Records in 1968 and subsequently dominated the charts as The Jackson Five with hits such as Want You Back, The Love You Save, ABC, and Dancing Machine. Jackson attended Encino, California's public school, before moving to Valley Professional School, from which she graduated in 1984.
Considering her marital history, Janet Jackson is now alone and not dating anybody. The celebrity has wed three times throughout the years. Jackson's first husband was the American R&B and soul artist James Curtis DeBarge.
DeBarge is most known for his work with his family's band DeBarge, which gained popularity in the mid-1980s with the singles Love Me in a Special Way, All This Love, Who's Holding Donna Now, Rhythm of the Night. Jackson and DeBarge were married in 1984, but they divorced in 1985.
Must read: Meg Ryan Plastic Surgery: Ryan Destroyed Her Face With Botox And Plastic Surgery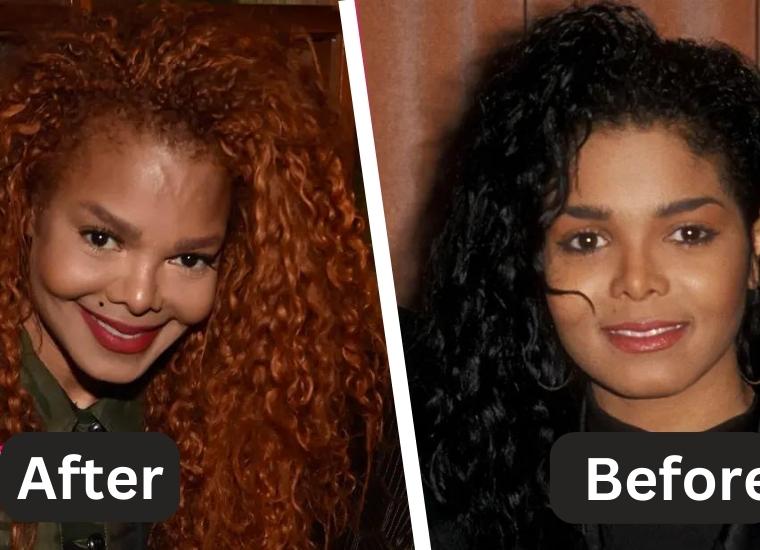 In addition, Jackson wed René Elizondo six years following her divorce from DeBarge. In Mexico, Elizondo is well-known for his work as a dancer, songwriter, and director of music videos. Following their 1991 wedding, the pair chose to split in 2000.
Meanwhile, Jackson married Qatari businessman Wissam Al Mana in 2012, and their relationship has been turbulent. The couple filed for divorce three months after the birth of their son Eissa, claiming cultural differences as one of the reasons.
Al Mana is a Muslim, but Jackson was reared as a Jehovah's Witness. Despite their 2017 divorce, they remain legally married and are locked in a $1 billion divorce lawsuit.
Janet Jackson's Surgeries
Her Nose Job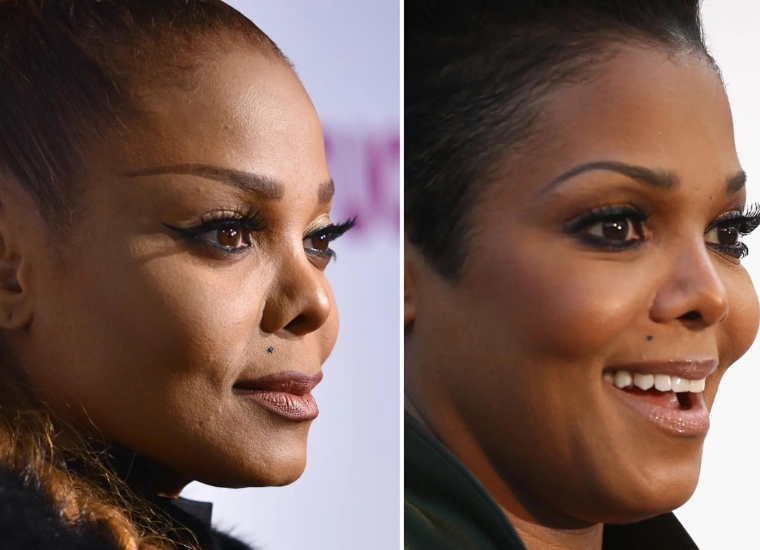 At the age of 16, Janet Jackson's nose got its first plastic surgery, transforming its look. She has said as much and has gone public, saying she is unsure if she will ever get surgery again. Due to her early age when she first saw the cosmetic surgeon, I assume she had to have further procedures in the future.
Must read: SZA Plastic Surgery: SZA Seems to Confirm Plastic Surgery Rumors
Michael Jackson, her brother, also has a well-documented preference for medical operations. Before and after images of the Jackson family have never seemed more different.
Janet Jackson has just undergone a major transformation. It eliminated age-related sagging and wrinkles by removing and stretching Janet's face skin. Janet Jackson would recover and seem decades younger if the surgical scars along her hairline and behind her ears were concealed. Her plastic surgery went well. In addition, that altered Janet Jackson's nose to complement her new facial look.
Numerous eminent physicians believe Janet Jackson should not have more nose surgery for her protection. We hope that she takes this advice! We know what extensive plastic surgery did to Michael Jackson's nose.
Her Boob Job
Had her breasts been modified? Sure. Some fans asserted that Janet Jackson's titties had undergone a dramatic and substantial transformation. Janet Jackson's weight increase and approaching age might have partially caused this. But does that adequately explain the enormous titties on her chest?
Must read: Rebel Wilson Weight Loss: Her Favorite Workout
You can imagine how hard it is for me to tell, given her past with the knife, whether or not her breasts are the consequence of natural aging or a talented cosmetic surgeon.
Celebrities are not known for naturally aging their bodies. They prefer to emphasize altering fate (which can sometimes lead, unfortunately, to celebrity plastic surgery disasters). Consequently, I tend to endorse plastic surgery. The sudden change in the shape of her breasts seems unnatural.
Her Face Lift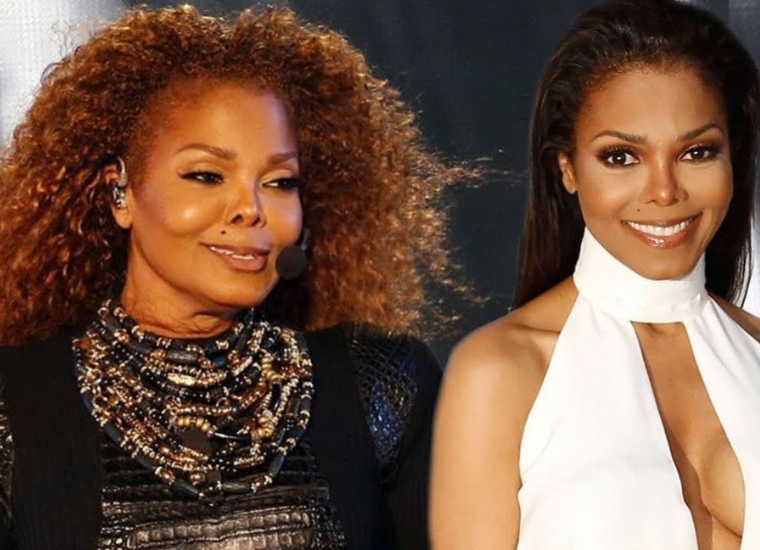 Age has taken its toll on Janet Jackson's face, just as on the rest of her gorgeous body. Janet Jackson decided to get a facelift because of how harsh the effects of aging and wrinkles can be. Janet Jackson has puffy cheeks and a rather smooth forehead for a lady of her age. Her eyebrows are very arched.
Many of the creases that would normally be present on Janet Jackson's face are absent. During a facelift, tugging the forehead skin upward reduces wrinkles, but excessive pulling causes an uncomfortable position for the eyebrows. Janet may have thought of this.
Janet Jackson's larger cheeks might be due to cheek augmentation. To improve facial definition and reduce the amount of excess skin that has to be removed during a facelift, the surgeon may occasionally choose to insert cheek implants. Her cheeks may be the result of the facelift alone, or she may have enhanced them with implants. I believe she has these items.
That is what happened to the great musician. Janet Jackson's puffier cheeks may be the result of cheek augmentation. Whether her cheeks result from a facelift alone or additionally cheek implants is unknown.
Janet Jackson admits just one of the supposed invasive plastic surgeries, she subjected her body to rhinoplasty at 16 years old. Her makeup artist has taken responsibility for her considerably raised brows, which he believes flatters her face and overall facial look.
Her social meida accounts are: Instagram, Twitter, Facebook.