American-Mexican film producer and actress Salma Hayek Pinault. She was born on September 2, 1966, to Diana Jiménez Medina and Sami Hayek Dominguez. She is well recognized for her portrayal of Frida Khalo in the 2002 biopic about the Mexican artist, in addition to her performances in Quentin Tarantino's From Dusk Till Dawn, the Mexico trilogy, and animated features such as Puss in Boots.
She left television to pursue a career on the stage, but her many followers at her sold-out shows forced producers to seat audience members in the aisles; they just wouldn't let her forget her soap opera history. "I said I would return to the theater since it was a healthier setting," she explains. People would bring large cardboard signs that read, "I Love You, Teresa," when they came to visit me.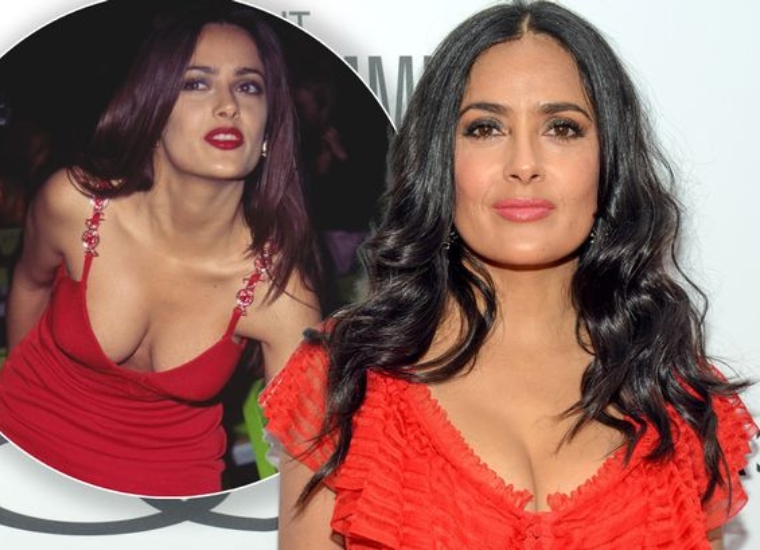 Salma Hayek, unsatisfied with fame alone, decided to take acting classes with Stella Adler, a well-known Los Angeles teacher. Her dyslexia exacerbated the difficulty she had with English. When she goes to try out for parts, she says, "Everyone thought I was way out of my league, and the first people to try to stop me were those in Hollywood. They advised, "Return" There is no future here,"
Must read: Janet Jackson's Plastic Surgery: Her Several Cosmetic Procedures
After appearing in the 1993 independent film My Crazy Life, Salma Hayek's big break came when El Mariachi director Robert Rodriguez spotted her on a Spanish-language talk show. Desiring her for a part in his future film Desperado, he placed her in RoadRacers, which prompted co-star David Arquette to remark, "She moves like a Spanish Marilyn Monroe." The director, convinced of her film presence, put her in her breakout role with Antonio Banderas in 1995 when her sex appeal brought her to Hollywood's attention. 
Salma Hayek Reveals About Her Breast Surgery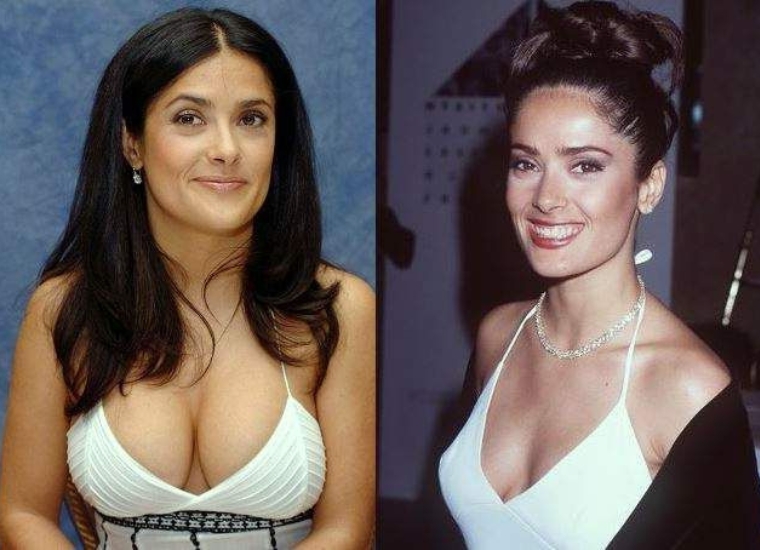 Salma Hayek disclosed in an interview in the Red Table Talk that her breast size increased due to pregnancy, menopause, and weight gain. She explained that some women go through the opposite experience during that time.
"For some ladies, they become smaller," she added. "For others, they stay the same." "But there are some women in which the breasts expand when you gain weight, and there are other people in which the breasts expand when you have children, and you breastfeed them, and they do not return to their previous size. Then, in some instances, as you reach menopause, they begin to develop once more.
Must read: Meg Ryan Plastic Surgery: Ryan Destroyed Her Face With Botox And Plastic Surgery
Since Salma Hayek has acknowledged that her breasts expanded over the three stages of her life, it would appear that we are obligated to place the responsibility for Salma Hayek's large breasts on her daughter Valentina Pinault. "And I just so happen to be one of those ladies that it happened to in every single step: when I gain weight, when I became pregnant, and when I am in menopause," she said. "And I just so happen to be one of those people that it occurred in every single step."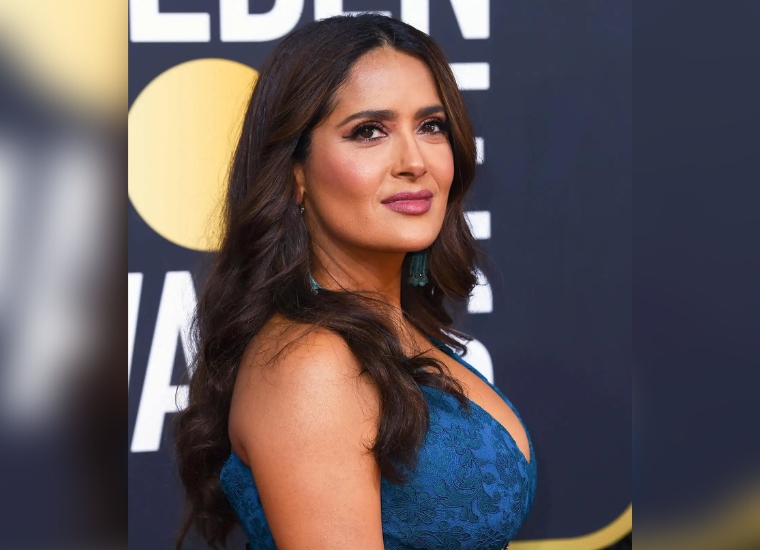 Fans are not to blame for believing Salma Hayek had a breast augmentation because the actress is fully aware that the size of her breasts has altered over the years. Salma Hayek does not blame the fans for thinking this. Hayek said that a great number of people got the impression that she had breast implants. "I can't say that I blame them. My breasts were noticeably less full. My entire body was shaking as well. But they have continued to get bigger and bigger throughout the years."
Must read: SZA Plastic Surgery: SZA Seems to Confirm Plastic Surgery Rumors
There is no question in anyone's mind that she maintains a beautiful appearance under all circumstances, yet, she has regrettably revealed that the shift in her physique has caused discomfort in her back. Hayek expressed his discomfort by saying, "My back has been aching from it." "And this is something that not a lot of people discuss."
Her social media accounts are: Instagram, Twitter, Facebook.