Have you been thinking about going for a city break? Just in case you've never been to Spain, we suggest you pick this destination, and go straight to Barcelona. What most people like about Barcelona, and Spain in general, is their climate, sun, sea, palm trees, energy, architecture, the fact that every corner is so interesting, urban connectivity, art everywhere you look, creative people, tons of people riding bikes, greenery, plants, and thick trees on the avenues and narrow streets, relaxation, fish menu, music, street life, and the list can continue throughout these pages. And mojitos of course. This is exactly what the days in Barcelona look like. The sun, which is there all year round, fills people with that positive, "I can do anything" energy. Along with the rays of the sun come the sounds of the street guitar that turn your ordinary day into a song. What more can you ask for in life? So, here are our tips and tricks on how to explore this wonderful city on a budget.
1. Find affordable transportation and accommodation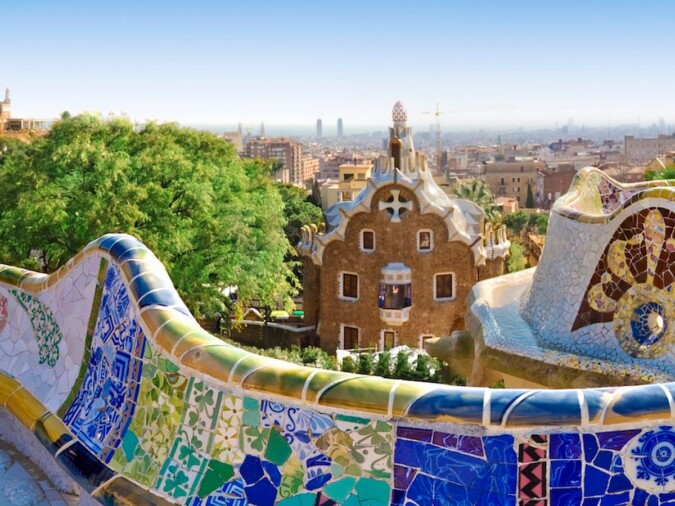 Going on vacation to Barcelona is not such an expensive investment, considering that traveling by plane is no longer an expensive endeavor, given the fact there are so many low-cost companies operating worldwide. Moreover, you simply turn to a world travel agency when you visit this site, and ask them to help you find an affordable ticket, plus accommodation. Most of the time, they'll be able to provide you exactly with what you need for your stay.
2. Learn about the local prices of food and transportation
Just like in every city, here too, there's a big difference in prices when you go to tourist hotspots, and places locals like to hang out.  What you will instantly notice is that the prices in the supermarket are cheaper than in most of the world, especially the prices of fruit, vegetables, bread, and beer. In restaurants and bars, they are a little more expensive, but this depends on where you come from, doesn't apply to every country. 
3. The best way to move through the city is by bike, or on foot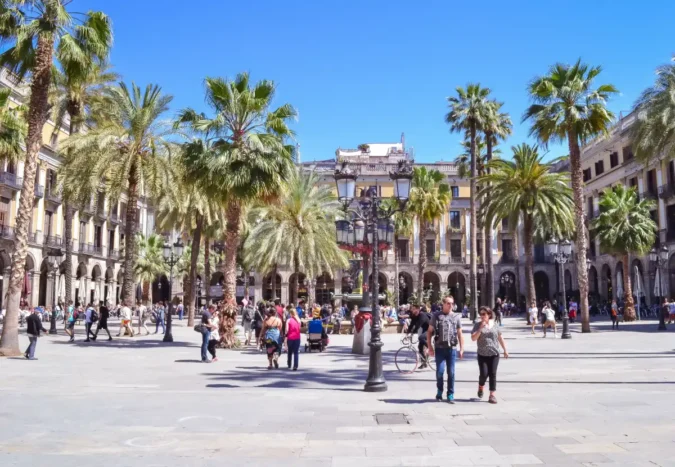 Transportation is also cheap because for 10 euros you can get 10 rides on the subway or bus. This means that you can also get to the airport for 1 euro. Buy a card for 10 rides now and use it for the airport as well. You can also visit Barcelona on foot if you organize yourself well. Taxis are also not expensive, and a bicycle is perhaps the most efficient means of transportation in Barcelona.
4. Places where you can feel the pulse of the city, for free
As for tourist attractions, tickets are very expensive because the city is full of tourists throughout the year. Still, the best things in life are free. A walk on the Barceloneta beach, the view from the nearby Tibidabo mountain, the fountains on Montjuic, the view from the street on the houses of Gaudí, the Sagrada Familia also from the outside, lying under a palm tree in the Ciutadella park, beautiful alleys with street concerts… 
After exploring the alleys of Barcelona, it's time to visit the breathtaking parks. Ciutadella Park is one of them, which is in the very center of the city and near Barceloneta Beach. It is free, unlike Park Guell. It is ideal for a picnic under a palm tree, sunbathing, a walk, or riding a boat on the lake that you can rent. If you prefer blue to green, you have 10 minutes to the four-kilometer-long beach. You can continue lounging there, but you can also be active, ride a bike, skate, rollerblade or simply take a walk with the wind and the smell of the sea.
However, it is certainly worth investing in seeing certain cultural sites, such as entering Park Guell and making a postcard from Barcelona from the iconic mosaic bench with a view of Barca. There is also a combination of a ticket for the park and a 3D cinema where you can watch a film about the genius and architect Antoni Gaudí and get closer to his work. Gaudi is an interesting character, so read a bit about him before your trip to get closer to Barcelona itself.
5. Safety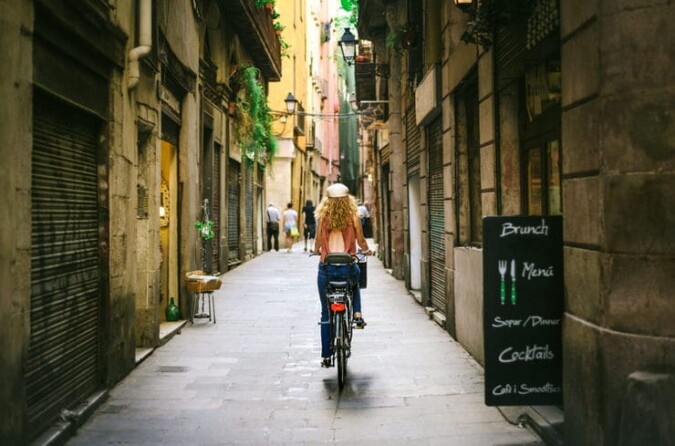 The main and most popular street is La Rambla, but for some, it is the least interesting, which is why seeing it once is enough. There you will only see lost tourists, restaurants for tourists, and not a bit of the city we are talking about here. Keep an eye on your bag there, i.e. keep your wallet with you because pickpocketing is the most common there.  Be sure to keep your bags and valuables safe because they steal more in Barcelona than in other European cities.
6. Local markets are a must visit
What is interesting is actually near La Ramble, which are the Raval, Gothic, and Born districts is a must-visit – La Boqueria market, which is located near Plaza Catalunya, and you enter it from La Ramble. It's good to go to the market first thing in the morning to try some exotic smoothies and freshly squeezed juices for 1 euro. And you can also buy fruit for an afternoon picnic or even eat fried squid, shrimp, or something else on offer, like prosciutto to-go.
Wrapping up
Try to walk as much as possible and be underground in the subway as little as possible. Avoid the restaurants on La Rambla because the better quality and cheaper ones are always tucked away in the alleys. When it comes to food, try each of their patatas bravas fries, their prosciutto, paella, wine, mojito… Barcelona is a city of pure pleasure and we believe you will like it. The best time to visit is definitely spring, as with most destinations, although one could visit a city like this whenever.