One of the Summer of 2015's breakout TV stars has certainly been Orange is the New Black's Ruby Rose. Fans who can't seem to get enough of the Australian actress will be able to check her out when she guest stars on this week's episode of Dark Matter. The Raza crew will find Rose's character Wendy, an entertainment model Android, on board, something that may not sit so well with the crew's resident Android played by Zoie Palmer.
Since her role as Stella Carlin on Season 3 of Orange is the New Black this summer, Rose seems to be in high demand everywhere and has gained millions of new fans. Dark Matter co-creator Joseph Mallozzi talked with The TV Junkies about how Rose was cast on the show and previewed her character a little more for us.
We've gathered up all that information for you below so you're fully prepped and ready to go when Ruby Rose mania invades Dark Matter this Friday at 10 p.m. on SyFy and Space Channel.
Without further ado here are the six things you need to know about Rose's episode. So check them out and then be sure and let us know what you're most looking forward to seeing.
1. They Had an Inkling that Ruby Rose Mania Was About to Hit
Given that Orange is the New Black had yet to premiere when Rose was cast and filmed her guest spot on Dark Matter, did the producers and creators have any idea that Ruby Rose mania was about to hit? Maybe so as Mallozzi says they had an idea and credits Jay Firestone, the President of Prodigy Pictures and Dark Matter's executive producer, with realizing her star power.
In fact, Firestone's currently developing other projects with the actress. "Jay pitched the idea of having Ruby be Wendy, so we made some adjustments to the script and cast her," says Mallozzi. He also added that "the word was out that she was going to be on Orange is the New Black and we know Orange is the New Black is a big deal."
2. It's Also a Big Zoie Palmer Episode
It certainly would be understandable if fans of Dark Matter's Android, played by Zoie Palmer, have maybe felt as though she has been left on the outside looking in on the action in recent weeks.
Those fans will be happy to know that Rose's Wendy actually provides the chance for Palmer's Android to have some pretty great scenes. "It's a lot of fun and it's a very heavy Android episode as well. So fans of the Android are going to love it," Mallozzi previewed.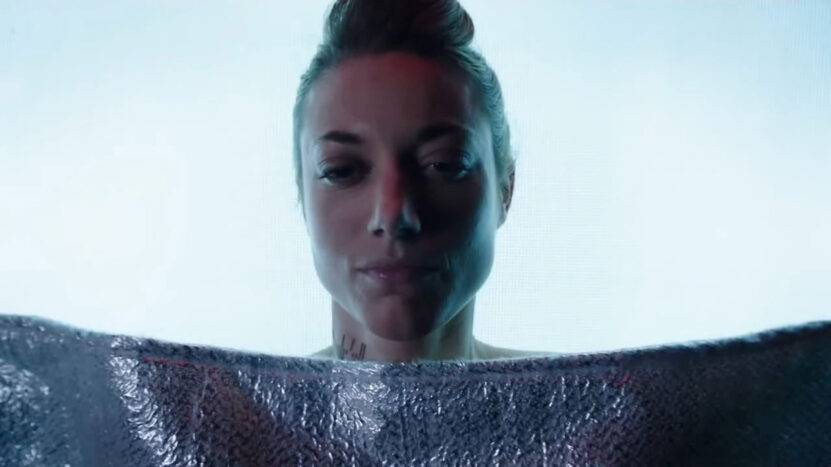 3. Palmer's Android Gets Jealous
The crew's enthusiasm over Wendy starts to get to the Android and Mallozzi said fans will be able to relate to what she's going through "if you were ever in elementary school and your best friend started hanging out with someone else.
"Dark Matter's Android is feeling "so isolated" and that's not good considering "there's a bit of jealousy brewing." While Mallozzi admitted "that's something that would be considered very un-Android like," that's indeed what is "happening to our Android and it's like 'what the hell is going on?'"
4. It's One of Mallozzi's Favourite Episodes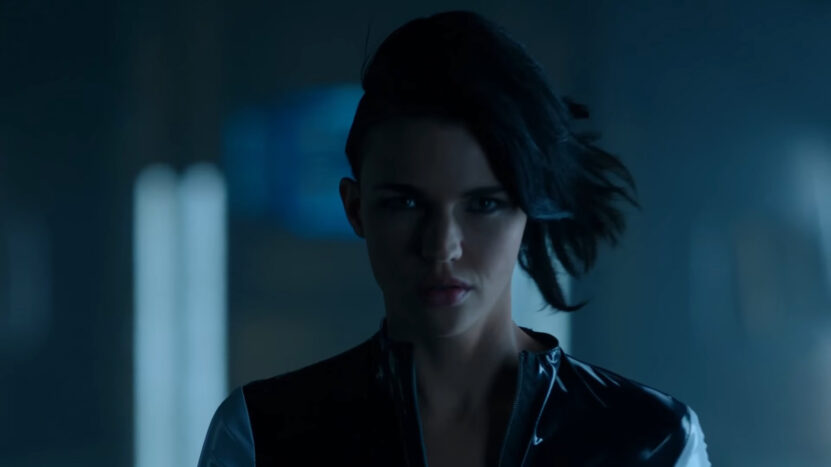 This episode marks one of Mallozzi's personal favourites of the season and that's because it's "one of the most fun episodes." He also said "it's an episode with a lot of warmth and a lot of humour." Not only that, it's also the favourite of one of his most important critics. "This is one of my girlfriend's very favourite," he shared.
5. Ruby's Wendy Fights!
Orange is the New Black fans who maybe wished Stella would've thrown down a few times during her stay at Litchfield will get their chance to see Rose in action here. Mallozzi didn't give much away about Wendy, but did say she is involved in "a big fight sequence." It apparently is a sequence "that took most of the day.
It's a very elaborate fight sequence." Mallozzi recalled that Rose "was so jazzed" and we're already spinning theories here at The TV Junkies about who she throws down with.
6. More Wendy in The Future?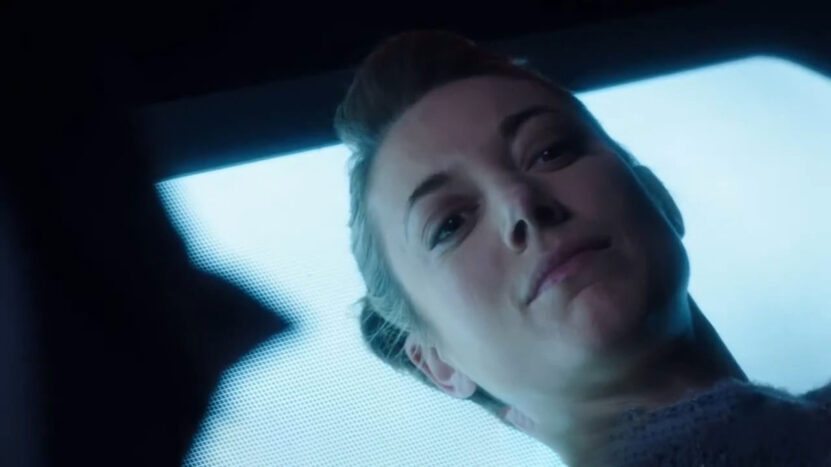 Dark Matter has yet to be renewed for Season 2, but should that happen could Rose and Wendy make a reappearance? "Oh it's always possible, sure," teased Mallozzi.
Are you as excited as we are for Rose's appearance on Dark Matter? What are you most looking forward to seeing?
Dark Matter airs Fridays at 10 p.m. ET on SyFy and Space Channel.