In the captivating world of TV advertising, visuals and audio converge to create an unforgettable experience for audiences worldwide. In the digital age, TV advertising remains a powerful marketing tool, not just for global corporations but also for small businesses looking to make their mark in the competitive marketplace.
Thinkbbox found that TV ads have a 70% likelihood of boosting profit within three to six months of placing the ad. This proves that TV advertising still provides immense value to businesses.
TV ads can make your small business captivate viewers, leave a lasting impression on consumers, and increase profits. But to achieve this advertising utopia, you must adhere to the best practices of TV advertising. Here are five guiding principles you can use to transform your TV commercials.
Know Your Target Audience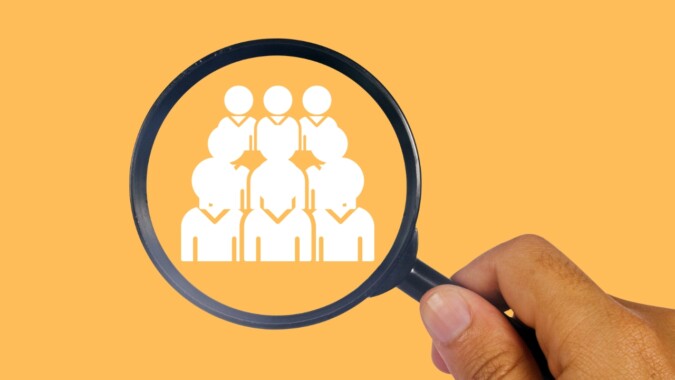 Before advertising on TV, get to know your target audience. Americans spend over 3 hours watching TV, but they are also picky about what they watch. Your job is to create an ad that will resonate with your target audience. Who are the people most likely to buy your products or services?
Understand audience demographics, interests, and buying behavior to create customized TV ads. And to gain a deeper understanding of your target audience, conduct market research, analyze customer data, and leverage social media insights.
Set a Budget
TV advertising can be expensive, especially for small businesses with limited budgets. To get bang for your buck, you must budget wisely. You can secure financing from the Small Business Administration or look for title loans with 1800CarTitleLoan.
Consider factors such as production costs, airtime costs, and frequency of airing when budgeting. It may be better to work with a media buying agency or negotiate with TV stations for favorable rates.
Craft a Compelling Message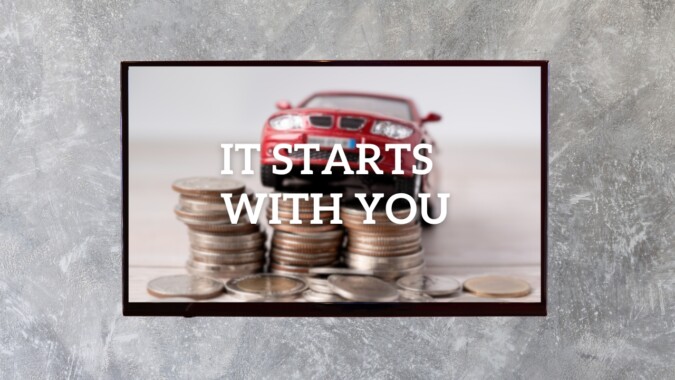 In a world filled with distractions, capturing your audience's attention is no easy feat. Research by Microsoft found that customers now have an 8-second attention span, so take time to craft a compelling message that cuts through the noise and grabs viewers' attention. Your message should be concise, clear, and impactful.
Highlight the key benefits of your products or services and focus on evoking emotions and connecting with viewers on a personal level. Your adverts will be more memorable. Remember, you only have one chance to make a lasting impression, so make it count.
Choose the Right TV Channels and Programs
To ensure your TV ads are seen by the right audience, choose the right TV channels and programs. Consider viewership demographics, time slots, and program content to choose programs your target audience loves. For example, if you're promoting a local event or service, consider advertising on local or regional TV channels to reach locals effectively.
Track and Analyze Results
Once your TV ads start airing, track and analyze the results to evaluate the success of your campaign. Use unique URLs or promo codes to measure the response rate. Also, monitor key metrics like website traffic, lead generation, and sales to gauge the effectiveness of your TV ads. This data will help you make informed decisions for future TV advertising campaigns.
TV advertising can be a game-changer for small businesses if incorporated well into marketing campaigns. Take advantage of this powerful medium and watch your brand soar to new heights.
5 Benefits of Advertising a Business on TV
TV offers several distinctive advantages for contacting potential clients as one of the various marketing platforms you can employ to raise awareness of your business:
1. Appealing Content
TV offers a multisensory experience to viewers, making commercials quite interesting. They pique the interest of the spectator in their topic by utilizing music and video.
TV advertising that uses a multimodal strategy may inspire viewers to form strong, favorable connections with your business. You have a variety of opportunities on TV to tell them about your business and persuade them to try your goods and services.
2. Extensive Reach
Television has a significant role in contemporary society and has a huge audience of interested viewers. Even tiny local stations may effectively communicate your firm's message to a sizable percentage of your neighborhood, encouraging word-of-mouth promotion and acquainting the general public with what your organization has to offer.
3. Cohesive Branding
Especially if you release a TV advertising campaign where several advertisements have the same visual components and topics, a memorable TV commercial may help buyers understand and recognize your brand. By helping people recognize your logos and signage, TV branding may increase the familiarity and allure of your company to onlookers.
4. Ability to Specialize
By carefully choosing the network and platform on which you wish to display your adverts, you may target a specific audience. You may connect with a targeted set of interested consumers right away by choosing a network that your target audience already uses.
5. Flexibility
You can purchase various durations of air time on various schedules, depending on your budget and advertising requirements, providing you the freedom to advertise your brand on a budget. Even if you are unable to pay for a minute-long advertisement on a high-end network, you may still see success by producing a shorter advertisement and airing it on a more cost-effective platform.
Factors that Affect How Much TV Advertising Costs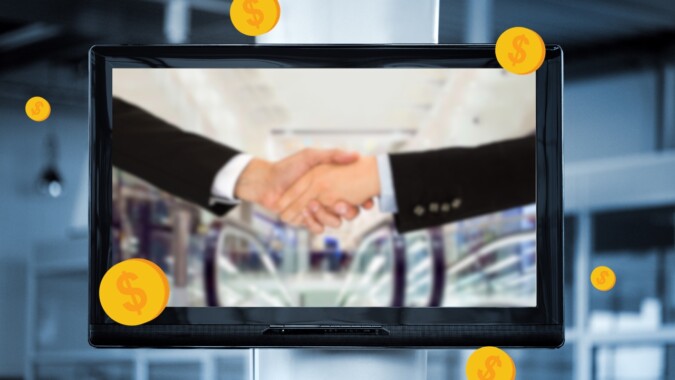 One of the primary obstacles for companies looking to advertise on television is cost. While some marketers pay millions of dollars for premium ad spots, such as Super Bowl commercials, others just pay a minimal sum depending on the number of viewers a network receives. The price of a TV advertisement is affected by a number of factors, such as:
Location: The cost-per-viewer varies greatly across different cities. Due to the greater visibility, high-population cities like Los Angeles and New York City sometimes demand significantly more rates for advertising space than small communities.
Length: Longer advertisements inevitably cost more money than shorter ones.
More well-known networks and channels may demand higher rates for their ad spots. Local networks are less expensive than cable channels and major broadcast stations.
Audience behavior: You might be able to reduce ad expenditures if viewers have the opportunity to go past your advertisement using on-demand quick-forward tools or streaming website alternatives.
Time: The cost of ads is affected by both the time of day and the season. It will cost more to air an ad during a holiday prime time hour than it will to air it on the same channel during noon in the spring.