Heidi Pratt was born in Crested Butte, Colorado, on September 15, 1986, to parents Darlene and Bill Montag. Following her parents' divorce, her mother wed Tim Egelhoff, owner of The Timberline restaurant. Later, her father wed Terri O'Hara. She has a sister, Holly, a reality television celebrity, and a younger brother, Sky. In 2008, her stepbrother Eric O'Hara perished after falling from an ice roof.
After completing high school, she moved to California and spent one semester at the Academy of Art University in San Francisco. During first-year orientation, she made friends with Lauren Conrad, who at the time was a major cast member on the MTV reality television series "Laguna Beach: The Real Orange County." Conrad later became a well-known television personality, fashion designer, and author in the United States. Both attended the Los Angeles, California Fashion Institute of Design & Merchandising. Montag, however, found the school to be unchallenging and dropped out.
Must read: Christina Aguilera Plastic Surgery: Her Several Surgeries
She has always been surrounded by controversy and has experienced both the highs and lows of the celebrity lifestyle. She had a highly publicized rivalry with her longtime friend and co-star on 'The Hills,' Lauren Conrad, which brought both of them tremendous fame on the program. Montag was also chastised for getting eleven surgeries in a single day. In addition to being a reality television celebrity, she is also a singer. However, she has not had much success in her music career and has suffered significant financial losses.
The media criticized her for spending millions on her "failed pop music career." As a two-time contestant on "Celebrity Big Brother," it appears that she will do everything to gain media exposure! She had even divorced her spouse Heidi Pratt to advance her profession! Utilizing her fame as a reality TV star, she and her husband have published a book together. Her next move in her career was introducing her fashion line, Heidiwood, which lasted only one year. After failing in other industries, she returned to her reality TV career with appearances on 'I'm A Celebrity…' and 'Famous Food.'
Heidi Pratt 10 Cosmetic Surgeries In A Day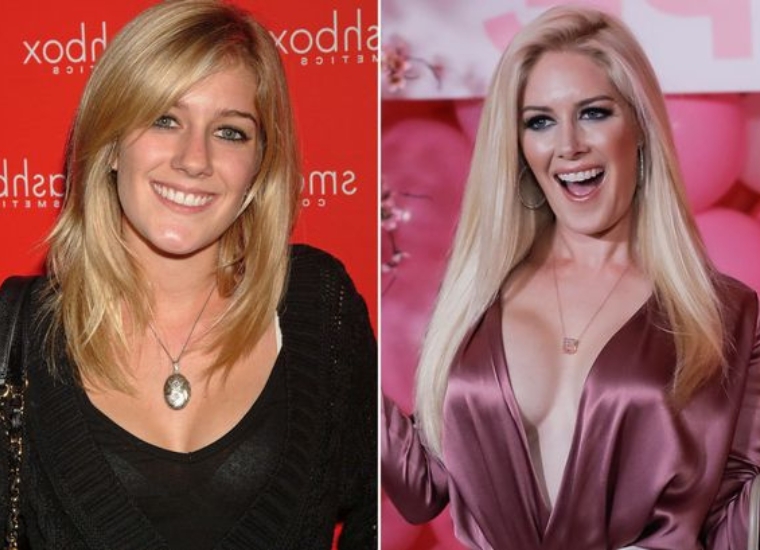 As soon as Heidi Pratt entered the city of Los Angeles, she realized that everyone had large breasts, but she was flat, which made her feel nervous. So, after just one year in the city, she had rhinoplasty and breast augmentation. But by then, she would never be content with just those. She had developed physical concerns beyond the scope of these two plastic surgery treatments.
Must read: Faith Hill Plastic Surgery: Did Faith Get A Nose Job?
So, on November 10, 2009, Heidi Pratt and Spencer Pratt arrived at the Beverly Hills office of her cosmetic surgeon, Dr. Frank Ryan, where she simultaneously had ten plastic surgery treatments. She stated, "For the past three years, I've contemplated what procedures to have performed. I am completely and utterly fascinated."
Heidi Pratt likely set some record when she was under the knife for ten hours that day. She had to recuperate in secrecy for seven weeks, after which she spoke candidly to People about all the plastic surgery she had and the reasons for it.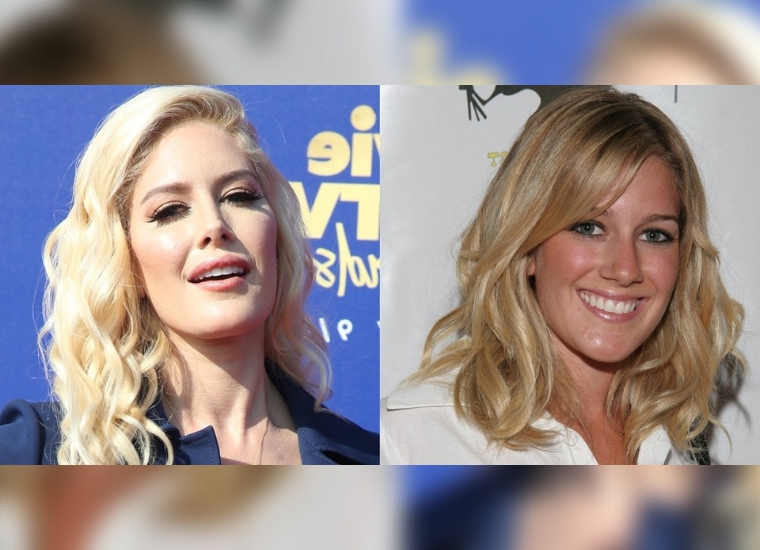 When asked why she had so much outrageous plastic surgery, Heidi Pratt said she wanted to feel great. After moving to Los Angeles, she was frequently reminded of her "Jay Leno chin" when others circled it on blogs, and she grew very self-conscious about her "Dumbo ears" in The Hills. Due to this, she felt like an ugly duckling and wanted to develop confidence one day.
Must read: Paul Simon Plastic Surgery: Did He Get Any Anti-Aging Procedure?
The reality star's ultimate aim when she first appeared on The Hills was to become a pop singer, for which she understood the competition was stiff. And she did not fail to notice that Britney Spears, the "it" pop star of the time, had a sexual allure that sold throughout her heyday. Therefore, she placed great emphasis on her appearance, as appearances mattered and the industry was shallow.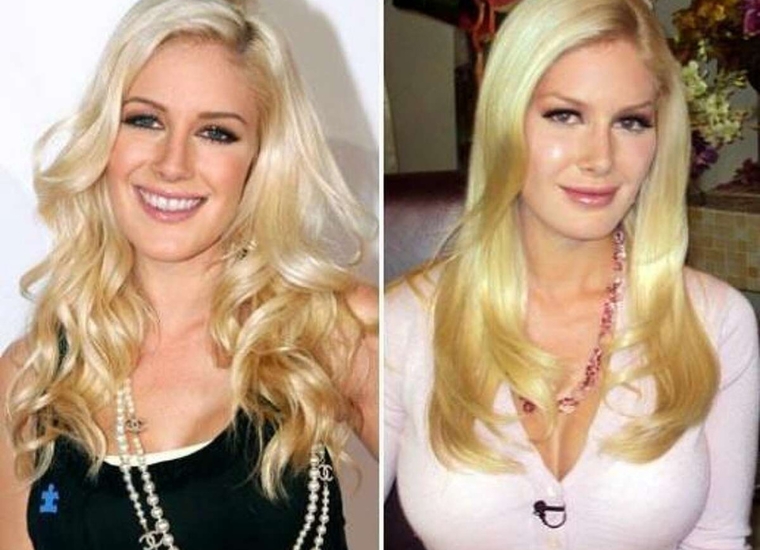 Heidi Pratt was sure that a single plastic surgery would not be sufficient, so she chose to undergo many cosmetic procedures simultaneously. Because she desired to undergo anesthesia just once instead of several times, she believed that this was the safest option. After undergoing 10 different plastic surgeries in a single day, one of which includes a relatively obscure back scoop procedure, the television star awoke in excruciating pain.
She stated, The anguish was everywhere; my head felt like a jackhammer had been placed on it. I was unable to speak due to pain in my jaw and chin. When I saw Spencer, I began sobbing and said, "I feel like I want to die right now. I'm in tremendous agony. I have no idea what to do."
Due to the severe discomfort, Heidi Pratt took Demerol, which hindered her breathing, and she had to be transported to the hospital wearing an oxygen mask. Overall, she endured a lot and had several near-death experiences. During her recovery, her heart stopped for a brief while. She did not mind, though, since she stated that she had never felt more attractive, sexier, or confident.