From Who Wants to Be a Millionaire to The Golden Shot, game shows have been a popular form of TV entertainment for generations.
Their appeal includes exciting competitions as participants strive to outperform each other and win valuable prizes.
But more than that, viewers often play along at home, answering questions or solving puzzles – trying to outdo the TV guests. It's a chance for watchers to join in the excitement.
So, it's not surprising many of the best TV game shows have been converted into video games – so fans can experience the thrill of taking part either on a board game or on a console at home.
Gaming providers including online casinos have utilized TV game shows for inspiration for their games. Now, there are many different TV game-themed slot titles available online for players to choose from. For those, who want to try one of the slot games at one of the fastest paying-out casinos, head online to Gambling.com to see the best providers available.
These TV game-themed slot titles offer an exciting and immersive gaming experience. Players can enjoy spinning the reels while encountering familiar game show elements such as bonus rounds, wild symbols, and progressive jackpots. Popular shows like "Wheel of Fortune," "Jeopardy," and "Deal or No Deal" have been transformed into captivating slot games.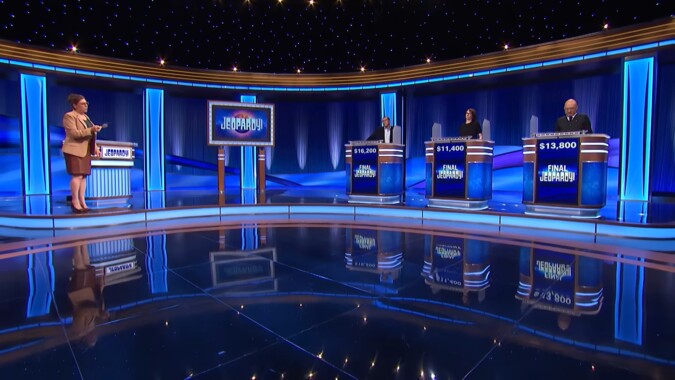 With stunning graphics, sound effects, and interactive gameplay, these slots bring the thrill of TV game shows right to your screen. So, if you're looking to try your luck and have a blast, visit Gambling.com to discover the top providers offering these exhilarating TV game-themed slots.
For those getting involved in the games, players can REALLY participate in the game, answering questions, solving puzzles, and competing against virtual opponents.
Many game show video games also include multiplayer features to let players compete against friends, family, or other players worldwide.
Video game adaptations of game shows may not offer a free car or holiday as prizes – but they can offer virtual rewards.
Players can earn in-game currency, unlock new levels or items, or even compete for real-world prizes through online competitions.
Here are ten of the best game shows that have been adapted into video games:
1. Jeopardy!
The popular trivia show Jeopardy! has been adapted into numerous video games across different platforms. They all have one thing in common – they allow players to test their trivia knowledge just like the TV show.
2. Wheel of Fortune
Video game adaptations have allowed players to spin a virtual version of the famous wheel. Players get to solve puzzles and compete against computer-controlled opponents or their real-life friends.
3. Who Wants to Be a Millionaire?
One of TV's most famous quiz shows has of course been adapted into a video game.
The multiple-choice questions get harder as the prize level increases. The game attempts to build the same level of tension progressing toward the final question.
It may not be a million-dollar prize at the end – but the game will try to make you feel like a million dollars if you get it right.
4. The Price Is Right
Fans enjoy video game adaptations of this classic American show. Players have to guess the correct price of items to win prizes.
It's the US's longest-running game show so it has plenty of fans – and plenty of video games. In every format, the Price Is Right offers mini-games based on bidding skills.
The spin-offs started in 1990 with a game for the Commodore 64 platform and today encompasses online versions, video slots, and Xbox games.
5. Deal or No Deal
The popular TV quiz involves answering questions with an added element of taking risks over the value of prizes you'll win.
After being a hit on TV across the world, Deal or No Deal has been transformed into a wide range of video games that challenge players to make those same strategic decisions.
Find Deal or No Deal on everything from a little handheld Nintendo DS to major online casino sites.
6. Family Feud
On the TV game show Family Feud, families compete to guess the most popular answers. The format has inspired plenty of video games.
These work by allowing players to form virtual families – and then participate in the guessing game.
7. The Chase
Video game adaptations of The Chase offer players the opportunity to test general knowledge against the show's renowned quizmasters. Like the TV show, it's a race against the clock too.
8. Are You Smarter Than a 5th Grader?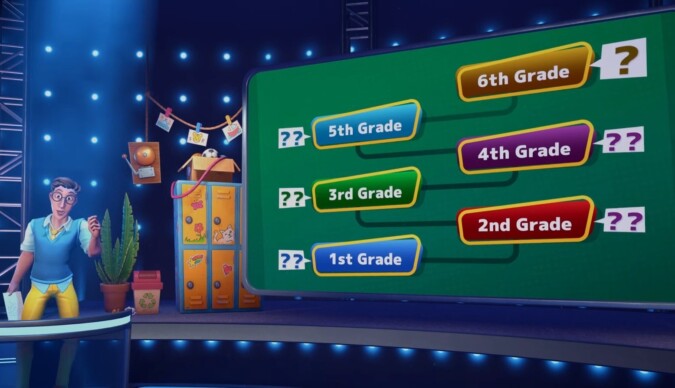 This US TV game show challenges adults to answer elementary school-level questions. It has been so popular that it has been adapted into a video game.
The video version offers players a chance to prove their knowledge is better than school students in various subjects.
9. Press Your Luck
Press Your Luck has been transformed into a video game replicating the show's Big Board. Players answer questions to earn spins on the game board.
Spaces on the board offer prizes, extra spins – or the dreaded 'Whammies' that wipe out all their winnings.
10. Pointless
This British game show, hosted by Alexander Armstrong, is known for its unique scoring. Players try to get as low a total as possible.
The idea has been adapted into video games that task players with finding the most obscure answers to trivia questions – and score as few points as they can.
Many game shows have successfully made the transition into video games, allowing fans to enjoy the thrill and experience of favorite shows in a digital format.
The transition to video games demonstrates a game's enduring appeal. It highlights the cross-medium appeal of these formats.
By successfully capturing the style of the original programs while adding the unique features of video games, these adaptations offer fans an immersive experience that extends beyond the boundaries of traditional TV.