Vera Mindy Chokalingam, professionally known as Mindy Kaling, was born in Cambridge, Massachusetts, United States, on June 24, 1979, to Avupaiappan and Swati Chokalingam. Avupaiappan and Swati, the parents of Mindy Kaling, met in Nigeria while working at the same hospital. Her architect father directed construction at the hospital building, while Kaling's an obstetrician/gynecologist mother worked there. Although her first name is Vera, Mindy Kaling claims that no one had ever called her by that name, not even when her mother was pregnant.
She abbreviated her Indian ethnic name to make it simpler for English speakers to pronounce. Mindy Kaling's performance on an episode of The Office reinforces this premise. Mindy Kaling's character is heard yelling, "Well, do you know my middle name? "Rajnigandha is something I despise…I hate it!"
While attending Dartmouth College, Mindy Kaling was a member of The Dog Day's improvisational comedy group. Mindy Kaling was a member of The Rockapella's and a contributor to the Dartmouth Jack-O'-Lantern. Mindy Kaling became an intern on Late Night with Conan O'Brien while she was still a student at Dartmouth and was just 19 years old. In 2001, she earned a bachelor's degree in playwriting from Dartmouth College.
Must read: Sonya Eddy Weight Loss: Eddy Lost 60 Pounds
She traveled to Brooklyn, New York, after graduating from college and worked for three months as a production assistant on the psychic television program Crossing Over With John Edward. Later, she described this as her "worst job ever."
In 2004, Mindy Kaling performed "Matt and Ben," an off-Broadway comedy she had written. Greg Daniels, a renowned television producer, was in the crowd and felt the performance was amusing. He was especially pleased by Mindy Kaling's writing's uniqueness. After observing Mindy Kaling's comedic brilliance, Greg Daniels invited her to join his writing staff for the American adaptation of The Office.
When Mindy Kaling joined the crew, her character, Kelly Kapoor, was originally written as a shy, traditional Indian girl. However, viewers of the program know that Kelly Kapoor was not bashful. Greg subsequently revealed in an interview that the Kelly portrayed on the program was not as he envisioned her because Mindy often deviated from the script and "hijacked" her.
Kelly Kapoor was not the character Mindy Kaling anticipated, and she was correct! With her improvisation, Kelly was more interesting, and we were able to appreciate Kelly and Ryan's on-again, off-again affair. Although she is most known for her role in The Office, Mindy Kaling has also been on numerous other television programs. Kelly portrayed Richard Lewis' assistant on an episode of Curb Your Enthusiasm in 2005. She also appeared in The Five-Year Engagement as Vanetha.
Must read: Jamie Lopez Weight Loss: Lopez Lost 400 Pounds In A Year
Mindy Kaling's Weight Loss Journey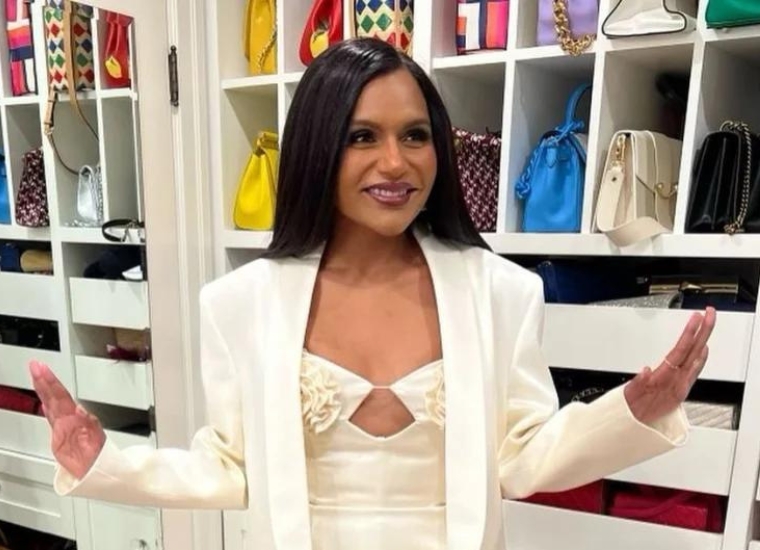 Kaling, who looked to have lost weight when attending Vanity Fair's Oscars afterparty for 2022 last month, has resolved to be more mindful of what she eats following the birth of her second child in September 2020.
"In the first year of the epidemic, I gave birth to my son… It was a maternity leave that was almost extended. "The studios were closed, so I could not appear on camera," she recounted.
"After I gave birth to my baby [in December 2017], I had to film a movie around two months later. But once things began to return to normal, Kaling recognized that her lifestyle during the COVID era was untenable.
The "Mindy Project" star also revealed that her children were astonished when she attended recent occasions dressed to the nines because she was not permitted to get dressed while in quarantine.
Must read: David Goggins Weight Loss: Goggins Workout Routine And Diet
"[My children] often think of their mother as 'the slob who sits at her computer all day' "My kid compared me to Elsa from 'Frozen' when I had to prepare for all of these activities," she explained. "I had a total metamorphosis, and she treated me entirely differently. She exhibited amazement.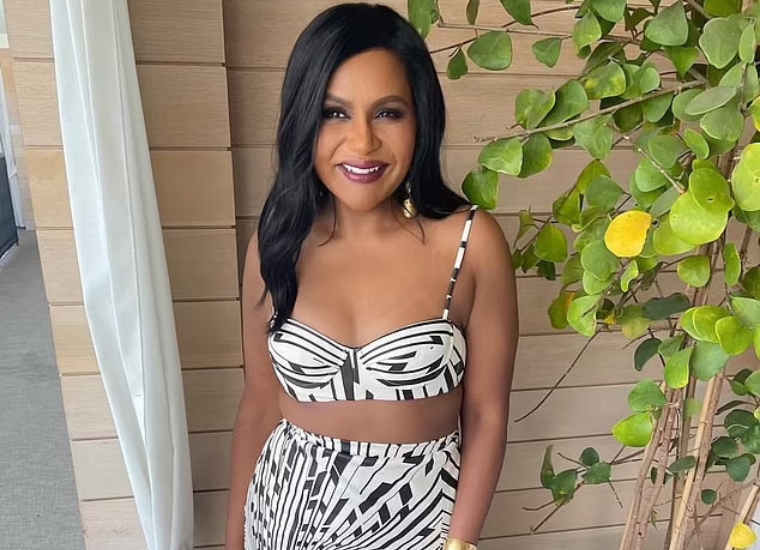 "This is quite humorous. As a result of the epidemic, I wasn't dressing up as often. It was enjoyable sometimes to impress her. She is now of an age when such topics are fascinating.
Kaling revealed her first pregnancy with daughter Katherine, who is now four years old, but did not declare her second pregnancy until after she gave birth to son Spencer, who is now one year old. She has decided not to disclose the identity of their biological father.
The former "Office" star has been outspoken about the significance of leading a healthy lifestyle and has even revealed that she hopes to instill the same outlook in her children.
In an interview published in May 2018 by Shape Magazine, she said, "I'm happy for my kid to watch me work out and know that it's a regular part of my life." "I wasn't reared that way, and I believe it's quite difficult to pick up on that sort of behavior if you don't witness it as a child."
Must read: Jessica Simpson Weight Loss: Jessica's Experience With Weight Loss
Mindy Kaling's Secret To Weight Loss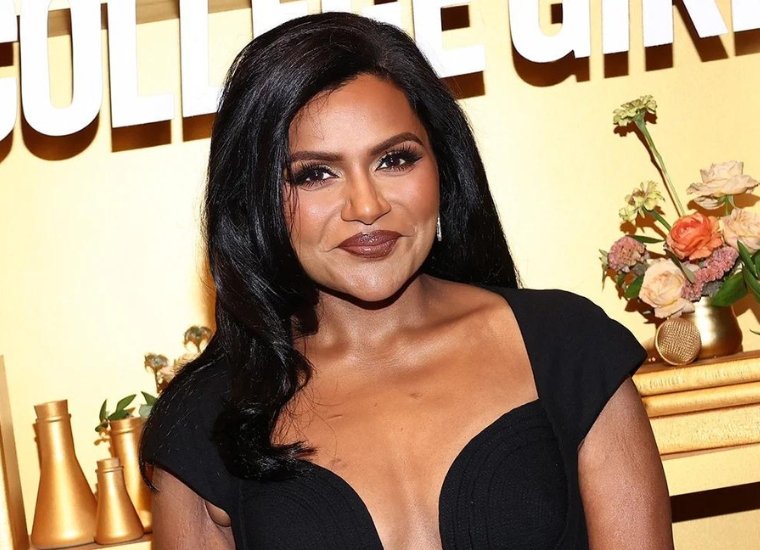 Kaling made it easier for all single, working mothers by revealing the secret to her successful weight reduction.
Kaling has prioritized exercise since her early twenties, but she no longer views it as punishment. The actress defines herself as a true enthusiast in exercising and staying active through jogging, walking, yoga, pilates, weight training, and tai chi, among other hobbies.
According to Kaling, the endorphins she receives from exercise keep her grounded. It helps her feel more grounded and focused as a generally worried individual. And while exercising, she generates some of her most innovative ideas. Mindy Kaling's weight loss plan is both straightforward and intriguing. Mindy's weight was heavily scrutinized during her first pregnancy, which may or may not have had anything to do with the time's preoccupation with weight. There was significant pressure on the producer of The Sex Lives of College Girls to shed her pregnancy weight.
Two months after giving baby, she was due to make a movie, and as she recalls, she was craving grilled salmon and sautéed spinach.
Due to the quarantine, she had enough time for maternity leave after the birth of her second child, Spencer, in 2020.
When asked about the key to her great change, Kaling said she ate nutritious foods. She also stated that consuming only specific items in modest quantities was healthier than maintaining a strict diet.
Her social media accounts are: Instagram, Twitter, Facebook.