Warning: This post contains spoilers for the Season 3 finale of Bitten, "Truth, Changes, Everything
It was a bittersweet end for many Bitten fans, as Elena (Laura Vandervoort) accepted her fate and role in the Pack, and the series came to its end. Over the course of the show's final season, Elena learned a lot about her family's history and struggled to navigate relationships with both of her father figures, Jeremy (Greg Bryk) and Sasha (John Ralston). While Stonehaven may be no longer, Elena and Clay (Greyston Holt) seem to have found happiness together, as well as Nick (Steve Lund) and Rachel (Genelle Williams).
In order to fully break down everything that happened in that Bitten finale, "Truth, Changes, Everything," The TV Junkies caught up with showrunner Daegan Fryklind. She explains Elena's journey, breaks down some of the sacrifices that needed to be made and why Nick is so drawn to Rachel. Fryklind also reflects on the series coming to an end and has a few messages for the show's rabid fanbase.
The TV Junkies: This season has been a lot about Elena accepting who she is, her fate and her role in the Pack. Why was it so important for her to find that acceptance on her own terms?
Daegan Fryklind: Elena has been trying to find her place since Day 1, and we've rattled that cage across three seasons. It's the series arc for that character, and we've seen her grow into her Alpha position from early on in the first season (starting with Logan suggesting she'd be the best fit). We wouldn't have been able to wrap this series out in a satisfying way if Elena hadn't found that acceptance.
TTVJ: Did you feel like Elena and Clay were owed happy ending after everything they've had to withstand over the three seasons?
DF: They are the heart of the show. The heart deserves to be happy.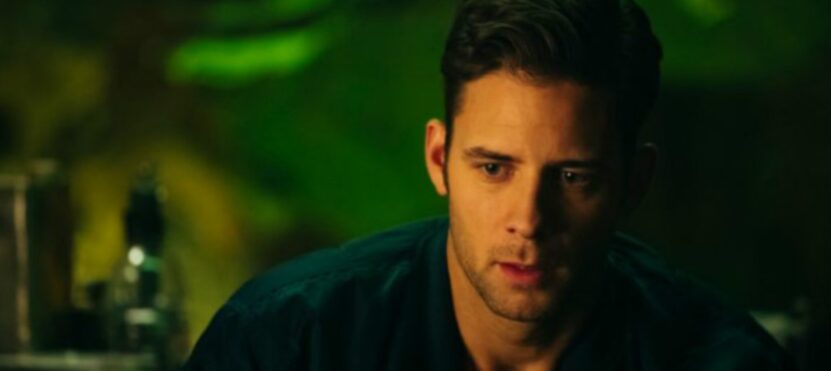 TTVJ: Rachel seemed to really come into her powers here. Why did you make sure to keep her around this season and in the end, why was Nick drawn to her over Paige?
DF: We've had some interesting fan reaction to Rachel over the three seasons and at the end of Season 1, mea culpa, I added a line about Nate Parker finding her running through the forest after Nick had told her to stay hidden. It was a simple logic thing where I over-thought how Nate could have nabbed her out of the house, and it was a last-minute change to the scene.
I never anticipated how frustrated people were going to be, and so we were cognizant about empowering Rachel as much as we could in our next two seasons, because we rooted for her in the writer's room and Genelle Williams is so lovely to work with. Paying off last season's blood injections felt like a surprising and cool way for us to take Rachel to another level. Whether things work out between her and Nick is unknown–he knows he's happiest being in that family dynamic, so as Paige says "family, familiarity, whatever. It's real."
TTVJ: Oliver Becker has been a lot of fun to have on board as the Albino. What did he add to the dynamic of the show and that final showdown with Elena and Jeremy?
DF: Oliver was a dream, top to bottom. He's this classically trained actor who is so warm and fun when the cameras aren't rolling, and as soon as the director calls "action", he's 100% in character and the most quietly menacing force we've ever brought to screen. And the fact that he live-tweets the show in character is hilarious. I can't imagine anyone else in that role. He was perfection.
TTVJ: Sasha made the ultimate sacrifice for his family. Despite Alexei being the only family she has left, how important was it that Elena got to know her family this season?
DF: Even before we knew this was the last season, it felt important to challenge Elena with this family. She'd always wanted a family, and she found one in the Pack, but this new blood family was a way to challenge her in an unexpected way: be careful what you wish for. It answered a lot of hanging questions for her.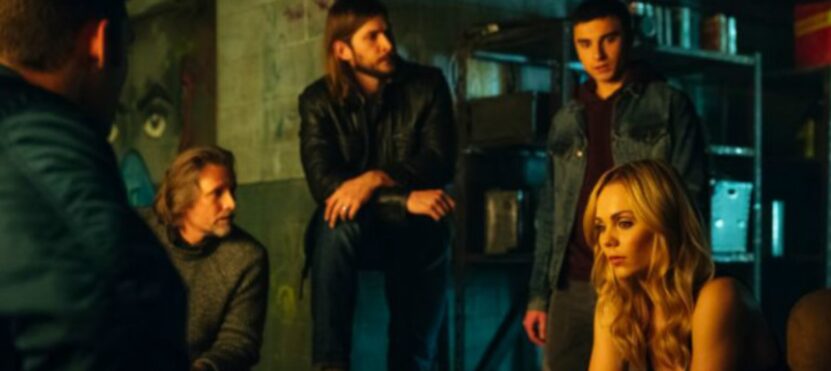 TTVJ: What was the mood like filming this last episode, knowing it was the end?
DF: Very bittersweet. We were all so proud of the work we'd done and the fact that our crew and cast were very much an adjunct family, so we knew it wasn't so much a goodbye as an "a bientot". Still, wrapping out these characters and Stonehaven–it was hard to say goodbye to them.
After our last day of shooting (and after Laura and the cast pelted the Executive Producers with balloons filled with the left-over blood for this season!), everyone took a piece of the Stonehaven set, whether it was a set of antlers or a book or the kitchen table. So we all have a bit of Stonehaven in our own homes, and that helps mend the heart a little.
TTVJ: What do you hope fans take away from the final episode?
DF: That we left the door ajar for more. Never say never!
TTVJ: Anything else you'd like to add?
DF: We've had an incredible time bringing this show to life and have really loved and appreciated the relationships we've made with our fans. J.B., John, Pat, the cast, writers, crew and I–we especially want to thank our fans. We wouldn't have come this far without them. XO!
What did you think of the Bitten finale? Add your thoughts in the comments below!
Bitten's series finale "Truth, Changes, Everything," airs Friday, April 15 at 10 p.m. ET on Space and Monday, April 25 at 11 p.m. ET on Syfy.
While examining Elena's journey in Bitten, fans of supernatural romance might also enjoy taking a trip down memory lane with our collection of the most heartwarming and unforgettable moments from The Vampire Diaries.